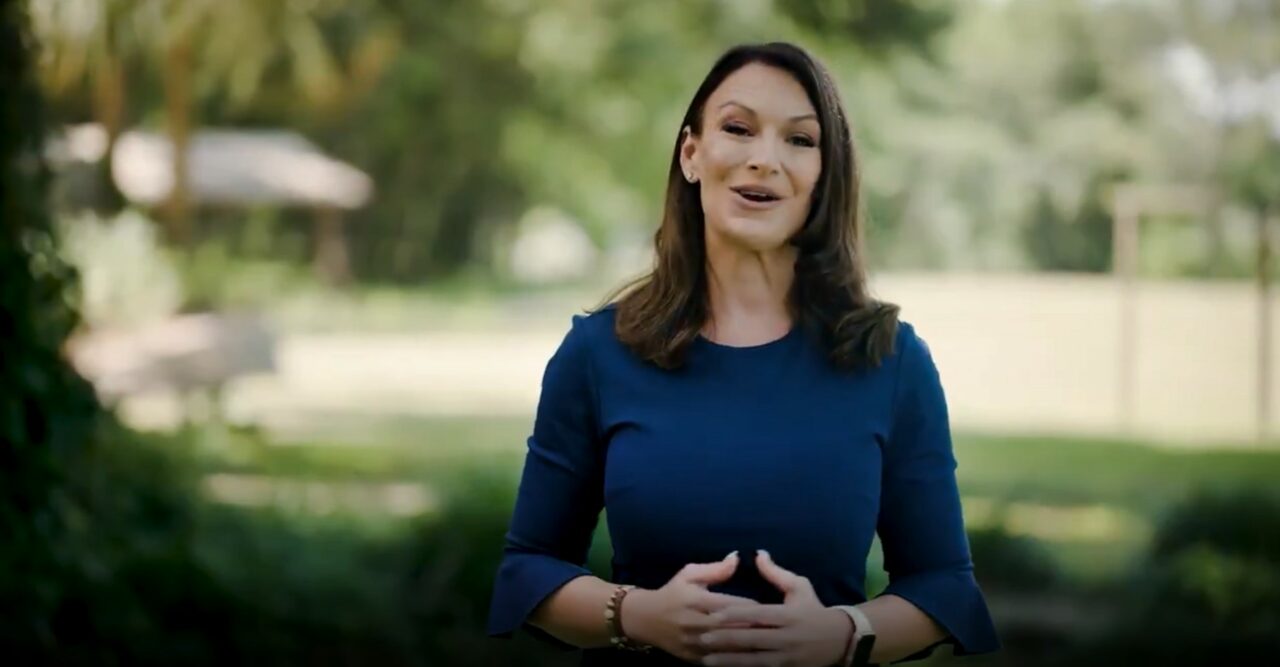 She's in.
Agriculture Commissioner Nikki Fried officially filed her candidacy for Governor Tuesday. Hours later, a launch video laid out her platform and why Florida needs to shift direction away from its rightward trend.
"I'm here to break the rigged system in Florida," Fried said. "It's corrupt. It's anti-democratic. And its time for something new."
Fried on Tuesday officially filed and opened an account with the Division of Elections. Fried has criticized Republican Gov. Ron DeSantis and said Florida can do better in 2022.
Her launch video said she's been working on that in Tallahassee for a period concurrent with DeSantis' first term in office.
"We cracked the system and got to work," she said, "kicking the NRA out of gun licensing to keep our kids safe, restoring rights and fighting racism, protecting our farmers and food supply and cleaning our environment and addressing the climate crisis."
She also laid out a history of being underestimated, whether as a public defender who addressed corruption or a Miami Democrat daring to run to head the Florida Department of Agriculture and Consumer Services.
The only Democrat currently holding statewide office in Florida, Fried faces U.S. Rep. Charlie Crist, a St. Petersburg Democrat and former Republican Governor, in the Democratic primary. Crist launched his campaign last month.
Orlando Democratic Rep. Val Demings, has signaled she's not likely to enter the race, instead preparing to challenge Republican Sen. Marco Rubio for his Senate seat next year. That leaves Fried the only prominent female candidate in the race.  That said, state Sen. Annette Taddeo is weighing entry into the race. Josue Larose and Joshua Wells have also filed.
Fried starts the campaign more flush with cash than other Democrats, with nearly $1.5 million available in her Florida Consumers First committee compared to around $750,000 in the bank for Friends of Charlie Crist, though Crist also has about $650,000 in a federal account and posted strong fundraising in May following the launch of his state campaign.
Notably, DeSantis' political committee has been raising millions as his national profile grows following Florida's light-handed approach to the pandemic. He raised more than $5 million in May alone, which followed reporting $14 million in contributions in April.
While Fried holds distinction as the last Democrat to win statewide and the only one holding statewide office now, she won that title by a close margin. She defeated Republican Matt Caldwell by just 6,753 votes out of more than 8 million cast in the 2018 Agriculture Commissioner race, a contest conceded only after mandatory machine and manual recounts confirmed her victory.
After a short period of seeming harmony on the Cabinet seated alongside DeSantis, Attorney General Ashley Moody (a college classmate of Fried) and Chief Financial Officer Jimmy Patronis, Fried more recently has served as a regular dissenting voice on matters large and small.
At the close of the Legislative Session this year she slammed the Governor and Republican majorities for focusing on right-wing priorities. "This Session has made it clear: the Governor and his legislative allies don't care about you," she said.
On Tuesday, hours before her launch, she criticized DeSantis for signing legislation prohibiting transgender girls from competing in women's sports in high school and collegiate events.
Meanwhile, national Republicans quickly leveled criticism at Fried.
"Instead of using her office to work for the people of Florida, Nikki Fried has spent the last two and a half years working to better herself," said Joanna Rodriguez, Republican Governors Association spokesperson. "Floridians want someone who will fight for them tirelessly, and Fried's desperate political posturing and reliance on lies and pandering to make a point prove she's the exact opposite of what Florida needs."
The Republican Party of Florida labeled Fried a "lockdown lobbyist."
"Nikki Fried tried to close Florida schools and attempted to overturn Governor DeSantis' Executive Order to get our kids back in the classroom," read a party tweet. "She is a lockdown lobbyist who can't be trusted to make the right decisions for Florida families."
It's time to break the rigged, corrupt system in Florida with #SomethingNew.

That's why I'm running for Governor.
Join us at https://t.co/pSDjoC7HWW. pic.twitter.com/Vzb1MnBuSB

— Nikki Fried (@NikkiFried) June 1, 2021