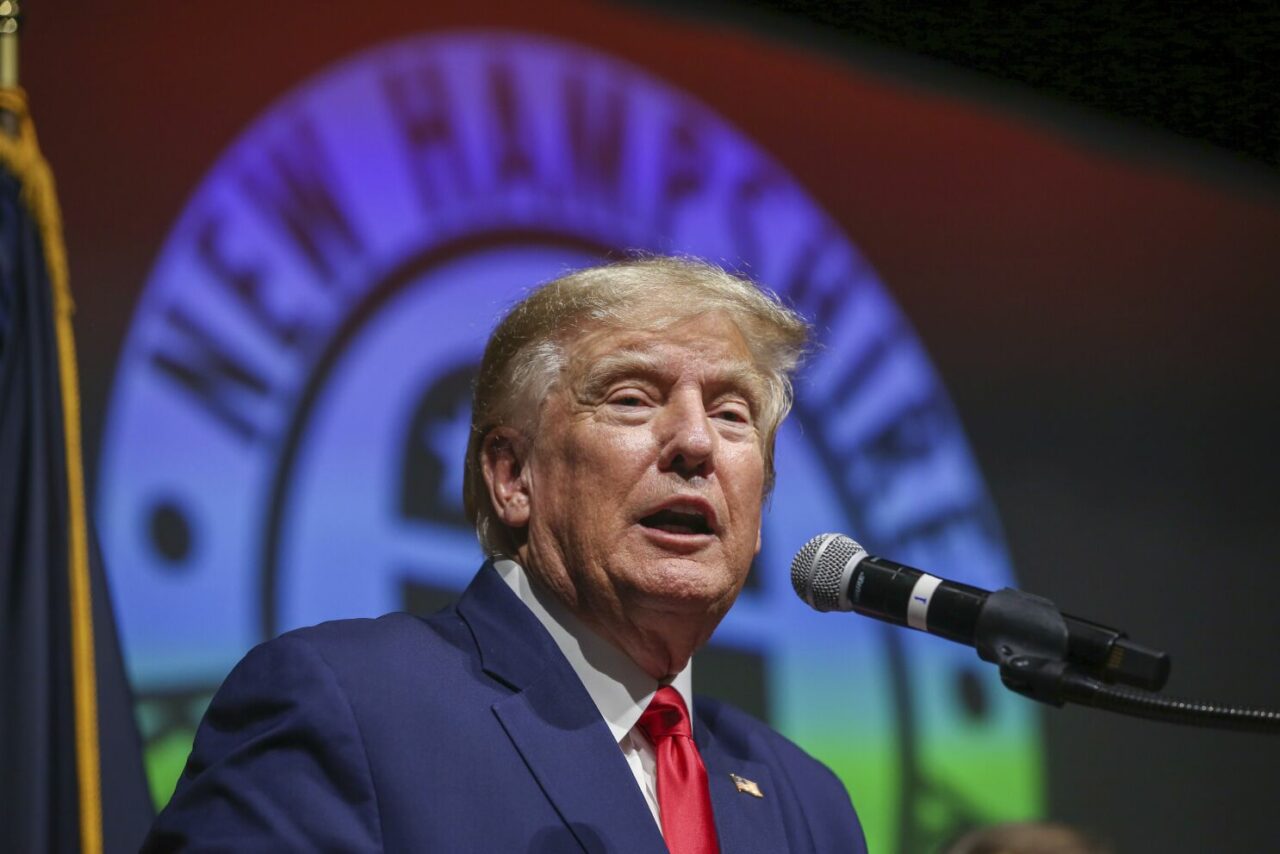 'We won a big Chairmanship in Florida over the DeSantis Reps.'
Former President Donald Trump is taking a victory lap in the wake of Saturday's vote for Republican Party of Florida (RPOF) Chair.
Commenting on the victory of Christian Ziegler of Sarasota, the former President posted to Truth Social Sunday.
"We won a big Chairmanship in Florida over the DeSantis Reps, but actually, it's a win for ALL. That's the way we want it. Christian will be a great Chairman!"
Ziegler, a close ally of outgoing chair Joe Gruters, a state Senator also from Sarasota, faced and defeated Leon County GOP Chair Evan Power, a Gov. Ron DeSantis ally, prevailing in a vote of 126-100 at the annual meeting held in Orlando.
The official response of the Republican Party of Florida's Twitter account seemed to try to paper over any allegations of a divide, which conveniently were stoked anew by the Trump Truth Social meditation.
"Florida is the winning model. Let's show the nation how it's done!" asserted the RPOF in a congratulatory tweet.
A second RPOF Tweet congratulated Power for being elevated to Vice Chair, suggesting that the party is unified after a close election that was seen by some as a proxy battle between forces loyal to Gov. DeSantis and the former President.
Trump's Truth Social post amplified a POLITICO Florida article by Matt Dixon, which addressed the insider intrigue bubbling underneath the race for Chairman. Dixon quoted one DeSantis loyalist who deemed the outcome a "giant Florida win for Trump."
"Chair races across the country are and should be important for people running for President," a consultant plugged into the thinking of the Trump camp said to Dixon. "To that extent, the more Trump candidate won today. That means the Trump campaign is likely pleased with the outcome."
In contrast to the triumphalism from Trump, DeSantis struck a unity pose on his political Twitter account.
"Great to celebrate historic achievements: 1.5M vote victory margin; 400K+ voter reg. advantage; Won 62 counties, including Miami-Dade & Palm Beach; Supermajorities in the House & Senate; School board wins."
___
Jacob Ogles of Florida Politics contributed to this report.