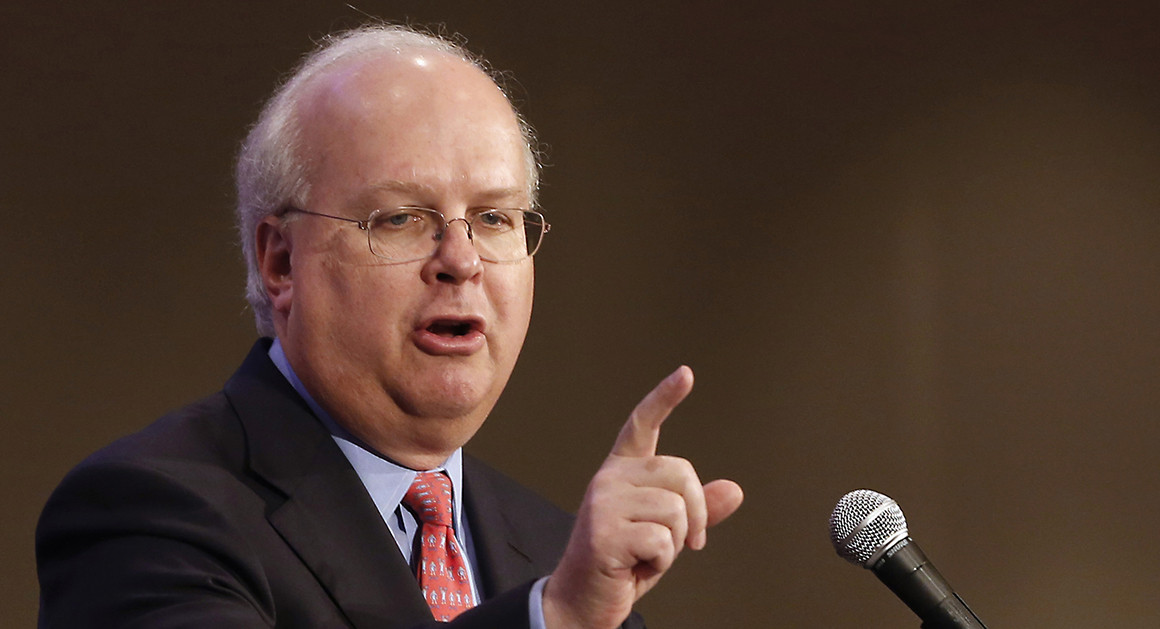 'I thought it was a very smart move.'
The man once known as George W. Bush's brain is lauding Ron DeSantis for smart moves on Ukraine.
Political strategist and Fox News commentator Karl Rove hailed comments the Florida Governor made Monday as striking the right balance on the conflict in the wake of President Joe Biden's trip to Kyiv.
"Yeah, I thought it was a very smart move on Gov. DeSantis' part. Remember, he didn't say anything about being against aid to Ukraine. He basically said, 'I understand that you prioritize that. Why aren't you prioritizing our own borders?' And I suspect this is going to be a common theme from Republicans. And it's one that dwells on the disadvantage the Democrats have," Rove said on Tuesday's America's Newsroom.
DeSantis notably cautioned against a "proxy war" with Beijing, which the Biden administration claims is supplying Russia with weapons to support its invasion, an assertion denied by China.
"Well, they have effectively a blank check policy with no clear strategic objective identified and these things can escalate. And I don't think it's in our interest to be getting into a proxy war with China, getting involved over things like the borderlands or over Crimea," DeSantis said.
"I think it would behoove them to identify what is the strategic objective that they're trying to achieve. But just saying it's an open-ended blank check, that is not acceptable."
DeSantis also downplayed the threat of Russia to the United States, saying the country is just a "third-rate military power."
"I think it's important to point out the fear of Russia going into NATO countries and all that and steamrolling, you know, that has not even come close to happening. I think they've shown themselves to be a third-rate military power. I think they've suffered tremendous, tremendous losses," he said.
"I've got to think that the people in Russia are probably disapproving of what's going on. I don't think they can speak up about it for obvious reasons. I think Russia has been really, really wounded here, and I don't think that they are the same threat to our country, even though they're hostile," DeSantis added. "I don't think they're on the same level as a China.
Rove has taken a pro-DeSantis turn in the nascent 2024 GOP Presidential Primary, bemoaning former President Donald Trump for "childish attacks" on DeSantis. In the wake of that, Trump took to Truth Social to denounce Rove as a "piglet."