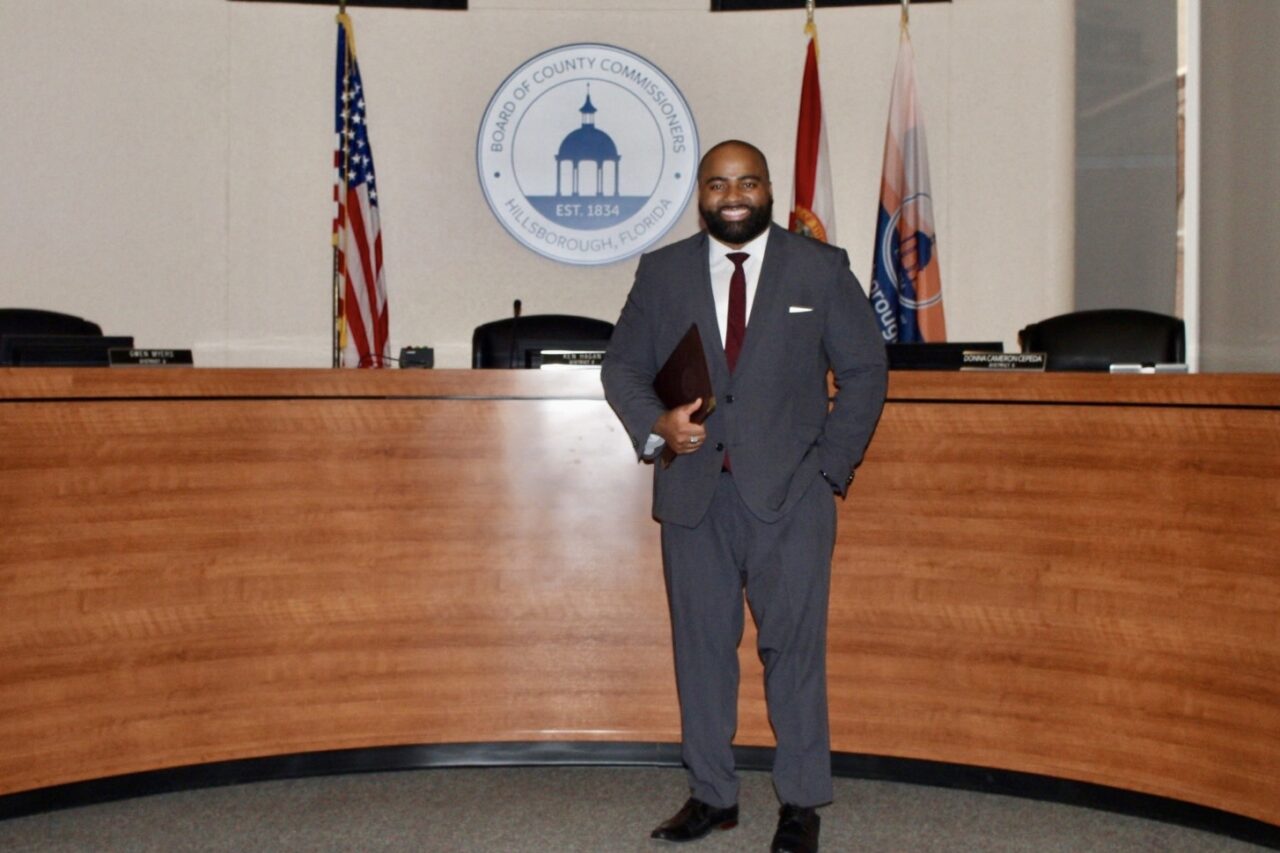 Pennant previously worked as Charlotte County's Legislative Manager.
Longtime legislative staffer and government relations pro Cameron Pennant has been tapped as Hillsborough County's next Director of Government Relations.
"With great honor and pride, I have been selected as the Director of Government Relations for Hillsborough County, Florida," he said. "I am humbled by this new opportunity and the immense responsibility to secure state policy and budget requests and assist in securing federal requests for its 1.4 million-plus residents."
Pennant has a long history in The Process. He got his first taste of the legislative scene in 2011 when he served as a legislative intern. He later served as the District Executive Secretary to then-Speaker Pro Tempore Matt Hudson, after which he spent nearly three years as a Legislative Analyst.
After leaving the House, Pennant worked as the Legislative Manager for Charlotte County. He is also an active member of several boards, including the Florida State University Alumni Association National Board of Directors and the board for the Florida Association of Professional Lobbyists.
He concurrently works as an adjunct professor of political science at Miami Dade College. He is also an adviser to the Florida State University C.A.R.E-SCOPE program, which supports students with identities traditionally underrepresented in higher education.
A two-time FSU graduate, Pennant holds a bachelor's degree in public administration and hospitality as well as a master's degree in public administration with a focus in crisis, emergency and disaster management.
Earlier this month, his alma mater announced he would be recognized with the Reubin O'D. Askew Young Alumni Award, which is the highest honor the FSU Alumni Association grants to young graduates. The award ceremony will be held April 13.
He was also named a Notable Nole — a program that celebrates FSU graduates under 35 "who have made exceptional achievements and significant contributions to their profession, community/society, or the university."