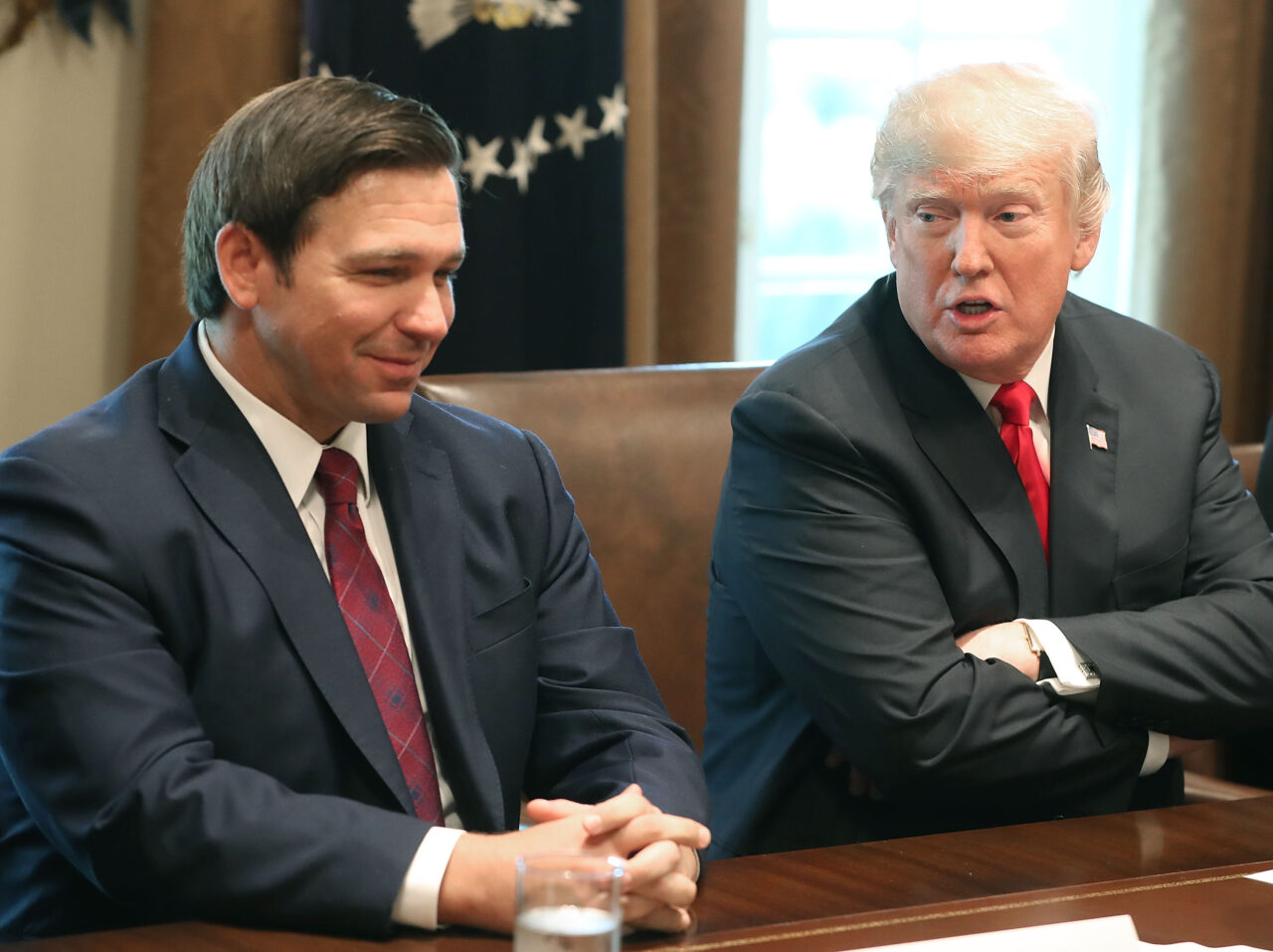 'Rick Scott did great, and even Charlie Crist had very good numbers.'
Another day brings a fresh round of invective from Donald Trump to Ron DeSantis.
And in a special bonus of sorts, Trump's newest blasts on Truth Social include a fresh nickname for the Florida Governor.
"Florida was doing GREAT long before Ron DeSanctus got there. People are fleeing from New York to Florida (and other places) because of high TAXES and out of control CRIME, not because of Governor (thank you President Trump!) DeSanctimonious. Rick Scott did great, and even Charlie Crist had very good numbers. SUNSHINE AND OCEAN, very alluring!!!"
While the "DeSanctimonious" name is well trafficked, "Ron DeSanctus" appears to be new. Sanctus, of course, is Latin for "saint," which may or may not have the pejorative impact the former President intended.
The invocation of previous Govs. Scott and Crist is interesting in its own light.
Trump warned Scott, in the wake of his Club for Growth endorsement, not to target Social Security and Medicare. In the last hours of Crist's failed campaign for Governor, he targeted DeSantis with an ad highlighting the DeSanctimonious diss.
Trump also groused Tuesday about Fox News' failure to cover his speech to a group of supporters in West Palm Beach Monday, a stark contrast to the wall-to-wall coverage given to DeSantis' police union speaking tour Monday.
"So interesting to watch FoxNews cover the small and unenthusiastic 139 person crowd in Staten Island for DeSantis, but stay as far away as possible from coverage of the thousands of people, many unable to get in, at the Club 47 event in West Palm Beach, Florida. I call FoxNews the RINO Network, and their DOWN BIG Ratings accurately reflect the name. If FAKE NEWS CNN was smart, which they're not, they'd go Conservative & 'All Trump, All the Time,' like in 2016, and become a Ratings Juggernaut."
If Fox News had covered the Trump event, they would have heard even more attacks on DeSantis.
"I always say hit your enemy a little early. Some people say don't. But I say do," Trump contended Monday, amid a speech with more than one slam of the Florida Governor.