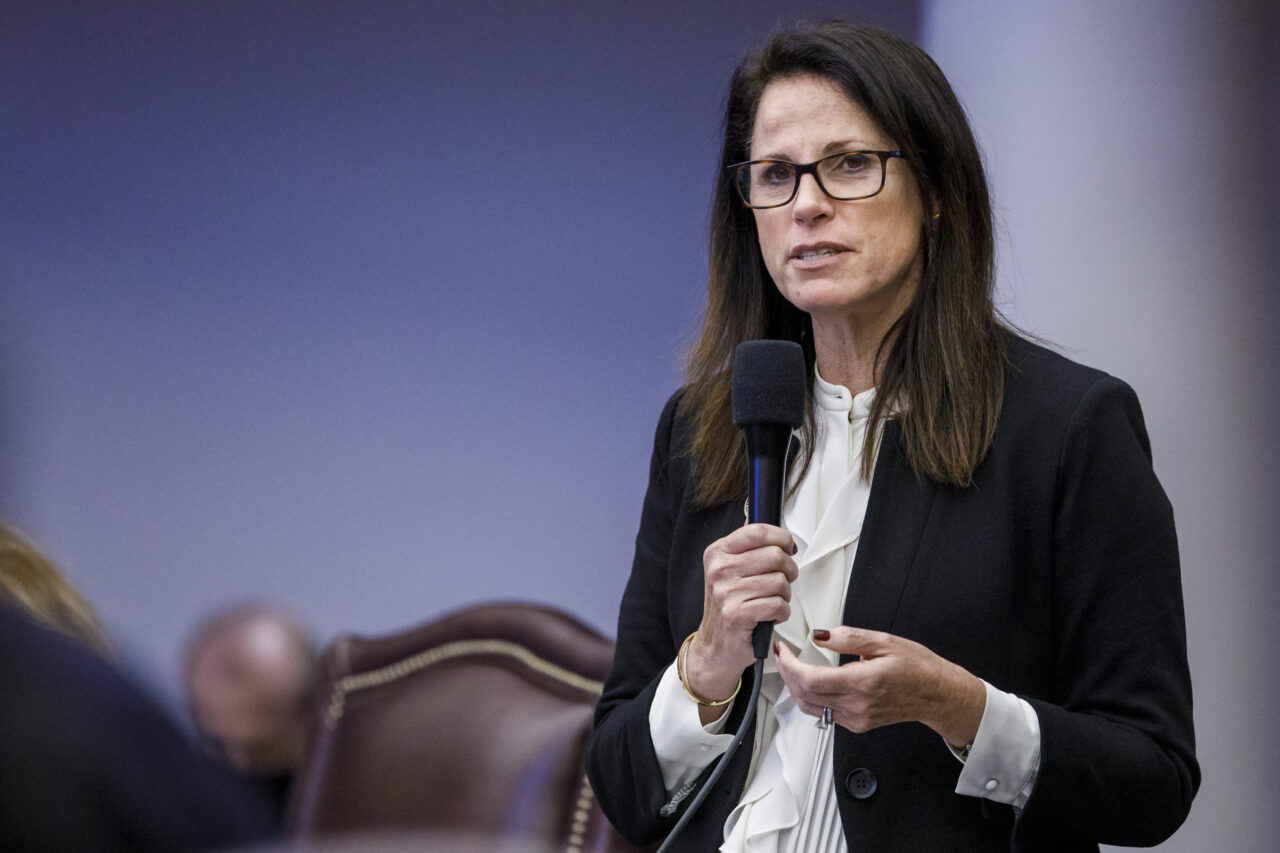 Card-carrying medical marijuana users should have protection, the Democratic Senator's bill contends.
Sen. Tina Polsky is hoping the third time will be the charm for legislation protecting medical marijuana users from facing job discrimination, as President Joe Biden is now on her side — in a way.
The Boca Raton Democrat's bill (SB 972) aims to prevent public employees from suffering career setbacks because of a positive marijuana test if they are qualified to use medical marijuana. Polsky said she took up the cause after hearing from a medical marijuana user who was not hired after a urine test came back positive.
Polsky's bill prohibits adverse action from being taken against those employees who provide an explanation for the positive test within five days of getting the results. Previous efforts failed to gain traction, but those bills were filed before Biden announced he pardoned all prior federal offenses of simple pot possession, and pushed Governors to do so as well.
"It makes even more sense now," said Polsky, whose district extends into northwest Broward County.
Florida voters in 2016 agreed to a constitutional amendment that made medical marijuana legal. But the inconsistency between state law and federal law has been a sticking point.
Medical marijuana companies, for example, can't use federally insured banks. The gears Biden set in motion with his announcement in October haven't yet moved weed from its classification as a Schedule 1 drug, even though he called on federal agencies to make rules for that to happen.
Schedule 1 substances are considered those that have a high potential for abuse with no accepted medical use. Marijuana currently is in the same category as heroin, LSD and a drug commonly known as "ecstasy."
But there's bipartisan momentum to change that. Republican Congressman Greg Steube of Southwest Florida filed legislation last month to change marijuana from a Schedule 1 to a Schedule 3 substance. That would put pot in the same category as a tablet with acetaminophen and codeine. This category is thought to have a potential for moderate to low physical dependence or high psychological dependence, according to the Controlled Substances Act.
Polsky said she wants to protect employees who are using a legal substance, albeit one retaining a stigma in some circles.
"They use medical marijuana for real medical issues and then they lose their jobs because they (their employers) say, 'It's a drug-free workplace,'" Polsky said.
The bill requires the employer to provide reasonable accommodations for the employee's needs if he or she holds a valid medical marijuana card. That is unless the employer can show that such an accommodation could pose harm or danger, prevent the employee from performing his or her duties or present an undue burden on the employer.
The bill also provides for certified medical marijuana users to have a cause of action if they experience discrimination as a result of their certified medical marijuana use. 
Stories of discrimination against card-carrying medical marijuana users have continued to pile up since the first bill was filed, Polsky said.
"The sad part for a lot of these people is that if they were taking opioids or Xanax or something like that, it's illegal" for them to be fired for that drug use, Polsky said. "It's a loophole we need to close."