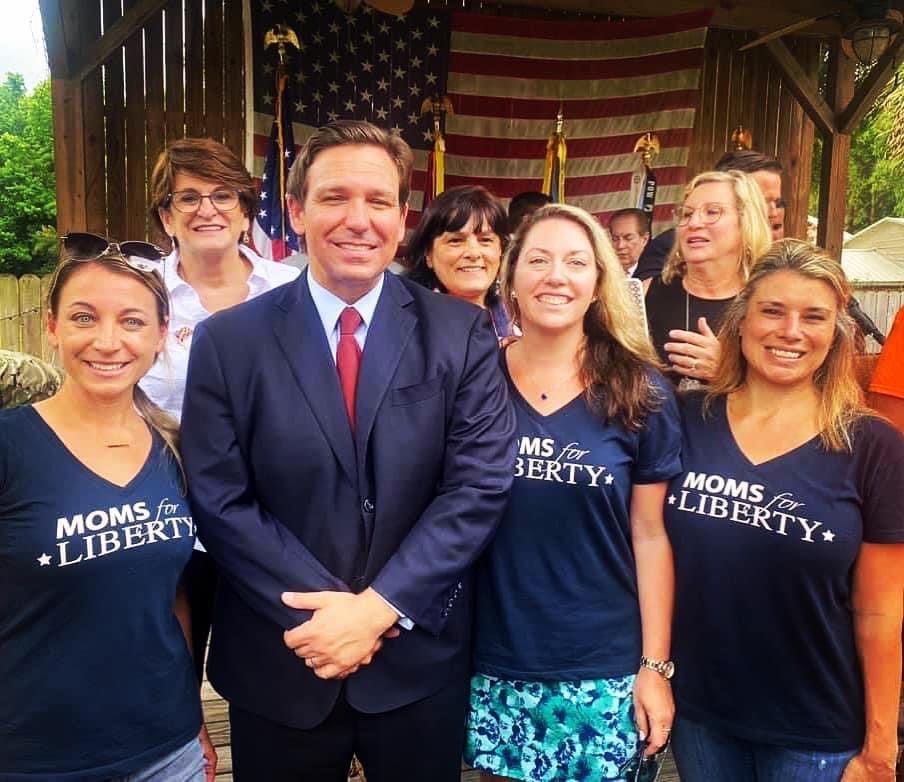 A total of 14 members are targeted statewide for protecting 'woke' ideology in schools.
Gov. Ron DeSantis, along with House Speaker Paul Renner and the conservative group Moms for Liberty, rolled out a list of 14 School Board members they will target in the 2024 election cycle.
Of those, five represent school districts in the Tampa Bay region, according to a list released by the Florida Standard's daily newsletter, The DeSantis Download, a pro-DeSantis publication.
The list includes Hillsborough County School Board members Nadia Combs and Jessica Vaughn; Pinellas County School Board members Laura Hine and Eileen Long; and Sarasota County School Board member Tom Edwards.
The list was announced at a Tuesday morning strategy session, according to Fox News. The list also includes School Board members from Brevard, Duval, Indian River, Miami-Dade and Volusia counties.
DeSantis reportedly plans to work with leaders within Florida's School Board reform movement to identify candidates to challenge the targeted School Board members. The targets were identified for their votes on school mask mandates and for not protecting "parental rights" and failing "to protect students from woke ideologies," according to Fox.
The effort will build on the Governor's "DeSantis Education Agenda," a platform he released during his 2022 campaign, which focuses on 10 areas, aimed at giving parents confidence "they can send their children to school without the threat of woke indoctrination," his campaign website says.
The list includes pledges to:
— Keep schools open and reject lockdowns.
— Educate, don't indoctrinate.
— Ensure parental rights in education and keep woke gender ideology out of schools.
— Support robust civics education.
— Expand workforce development and technical education.
— Reject the use of critical race theory in the curriculum.
— Increase teacher pay.
— Continue support for school security and mental health initiatives.
— Protect the right of parents to petition school boards and districts for redress of grievances.
— Guarantee the right of parents to curriculum transparency.
The new effort to target School Board members also builds on similar strategies deployed in 2022. Then, DeSantis endorsed 34 candidates for School Board, of which 29 were elected.
The DeSantis Download newsletter included quips for School Board members targeted in the 2024 election cycle.
In Hillsborough, the newsletter described Combs and Vaughn as "the Left's operators in suburban Hillsborough County," adding, "Masks? You got it."
Hillsborough County hasn't required masks in schools since October 2021, but both Combs and Vaughn supported the mandate, including with a medical opt-out. Hillsborough was one of 12 school districts statewide to risk losing state funding over implementing a mandate.
The newsletter targets Pinellas County School Board members Hine and Long as "two independents who seemingly have no problems with the Left's encroachment on our rights."
Hine is a former Republican who is now registered with no party affiliation. She was first elected in 2020 after defeating conservative candidate Stephanie Meyer, who went on to win a different seat on the School Board in 2022 as one of the Moms for Liberty-backed candidates. In the 2020 race, Democrats lined up behind Hine.
Long originally supported mask mandates during the pandemic, but later opted not to reimplement one after DeSantis threatened to pull funding from districts that defied his executive order banning mask mandates.
The DeSantis Download said Edwards, the targeted Sarasota County School Board member, "likes to brag about how he's 'working from the inside' to indoctrinate children with harmful, Leftist ideology."
The statement references a video released by now-Florida Republican Party Chair Christian Ziegler (whose wife serves on the Sarasota County School Board with Edwards) in which Edwards can be heard explaining to a panel that "there are School Board members that are woke."
"We are here and we're working, we have your backs … and we 're working in the best strategic spot because we're working from the inside," he says.