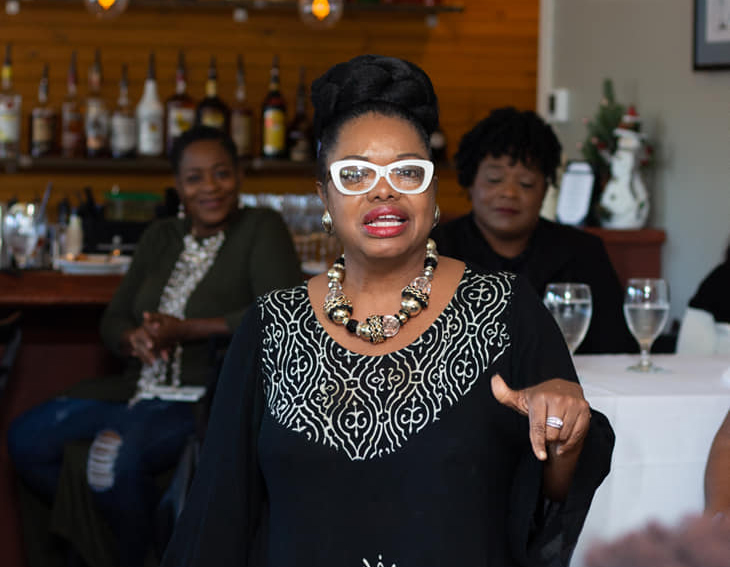 The Democratic incumbent was moved to District 10 in redistricting.
Jacksonville's municipal elections are well underway, with mail voting having begun already, but one City Council member is just now deciding to formally kick off.
Democrat Ju'Coby Pittman, who is now in District 10 after redistricting changed the local map, is launching with an event and fundraiser.
Pittman was previously in District 8, where she ended up in 2018 after the indictment of Katrina Brown for misusing city economic development funds. Back then, she didn't have to win an election. Rather, then-Gov. Rick Scott appointed her to the seat, a move she called the "honor of a lifetime."
Pittman, who runs the Clara White Mission, lost a nail-biter in 2015 to Republican at large Councilman Sam Newby, in what was a wave election for Republicans. Her re-election path in 2019 was less dramatic. She defeated Tameka Gaines Holly in the May runoff, garnering more than 57% of the vote.
Her new kick-off event will take place Wednesday at 5 p.m. at 1024 Edgewood Avenue, West.
In the wake of redistricting, which saw a court challenge and a map provided by plaintiffs replacing a City Council product that the judge saw as perpetuating racially discriminatory lines, it appeared Pittman might have faced not one, but two incumbents.
"The Court acknowledges that this Plan pairs Councilmembers Ju'Coby Pittman and Brenda Priestly Jackson, who live within two miles of each other, in District 10," read the order from Judge Marcia Morales Howard. Additionally, Rep. Angie Nixon briefly explored a run. However, Councilmember Priestly Jackson and Rep. Nixon ultimately decided not to run, leaving a somewhat less complicated path forward for Pittman.
The incumbent has raised more than $45,000 as of the end of January, retaining nearly $42,000 in cash on hand, giving her an immense advantage over her three Democratic opponents and a qualified write-in candidate. Democrat Vanessa Cullin Hopkins had a little more than $5,000 on hand, making her the leading Pittman challenger in an underfunded field in a district designed to elect a Democrat.
The new District 10 is 87% Black and 87% Democratic, by far the most monolithic Democratic performing district in the city, according to stats from The Tributary.