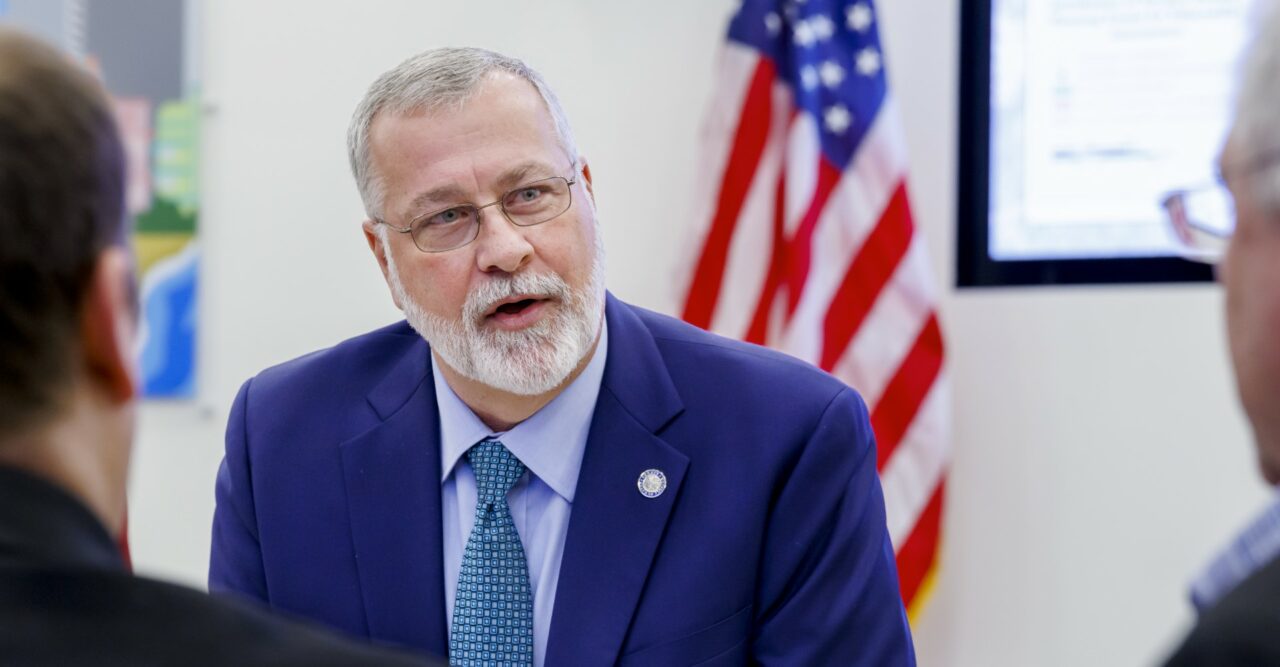 The needs of Florida's farming communities are top-of-mind for the state's future Senate President.
One of the Florida Chamber of Commerce's goals through 2030 is to double the share rural counties have of the state's gross domestic product. There are many ways to do that, according to Senate Majority Leader Ben Albritton.
The common thread running through each, however, is for lawmakers, businesses and residents to just keep rural communities in mind when making decisions, large or small.
Speaking at the group's Legislative Fly-In this week, Albritton — a fourth-generation citrus grower in Hardee County — sang the praises of living away from major metropolitan centers like Tampa Bay and Greater Miami.
He also accepted a "Distinguished Advocate Award," his seventh from the Chamber.
"We have cheap land for folks that want to come in, drop some capital down and start a company," he said, adding that rural Florida "is in great shape for the things we need to build a business."
"The challenge," he said Wednesday, "is cash."
While the rural-to-metro population ratio remains somewhat the same today as it was pre-pandemic — roughly 9% of Florida's 22.25 million residents, according to the state Legislature's Office of Demographic Research — smaller, more rural counties across the Sunshine State generally enjoyed more GDP growth over the last couple years.
That's thanks, in part, to significant increases to the Rural Infrastructure Fund that Agriculture Commissioner Wilton Simpson helped clear while serving as Senate President for the 2020-22 term, said Albritton, who is on track to hold the job in the 2024-26 term.
But farm-heavy areas here are still lagging behind their counterparts in other states when it comes to competing for business opportunities.
As an example, Albritton spoke about a company looking to open a new, 250,000-square-foot agriculture operation. Florida offered some incentives to sweeten a potential deal, but the company ultimately chose another location in Georgia with an existing 500,000-square-foot facility and fewer financial snags.
"What would you do if you were the business owner? Would you wait on Hardee County, a rural area of opportunity (but) fiscally constrained? Would you wait on them to figure out how to piece together a warehouse to start your business and be profitable, or would you go to Georgia, where it's sitting there ready to go?" he said. "That's really the challenge."
Part of the solution, Albritton continued, is for everyday Floridians to be more intentional in their decisions. That includes buying products grown in-state with a "Fresh From Florida" seal and advocating for Florida farmers and their role in the state economy.
It also entails supporting industries that support agriculture, including phosphate-mining businesses whose output covers roughly 80% of the nation's fertilizer needs, including virtually all of Florida's.
"If they go offline, you know what happens to food prices?" he warned. "And there's a lot of people floating around today that would love to see them close up shop and go home."
Asked by Carolyn Johnson, the Florida Chamber's vice president of government affairs, what state lawmakers need to provide beyond additional funding, broadband infrastructure and other general aid, Albritton said it is crucial to learn from and rectify past errors.
When the Legislature makes a decision with statewide impacts, he said, it's natural for many in Tallahassee to only focus on how it will affect urban and suburban areas, where the vast majority of people live. However, the same consideration must be made for rural areas before and after a new policy passes, he added.
"There have been things that have come through … by well-intentioned people that have had negative consequences in rural Florida just by nature of the way that it went down," he said. "One of my goals is to make sure the culture here and in Tallahassee changes — evolves, it upgrades — to a place where there's a lot of folks asking that question: 'How about rural Florida?'"