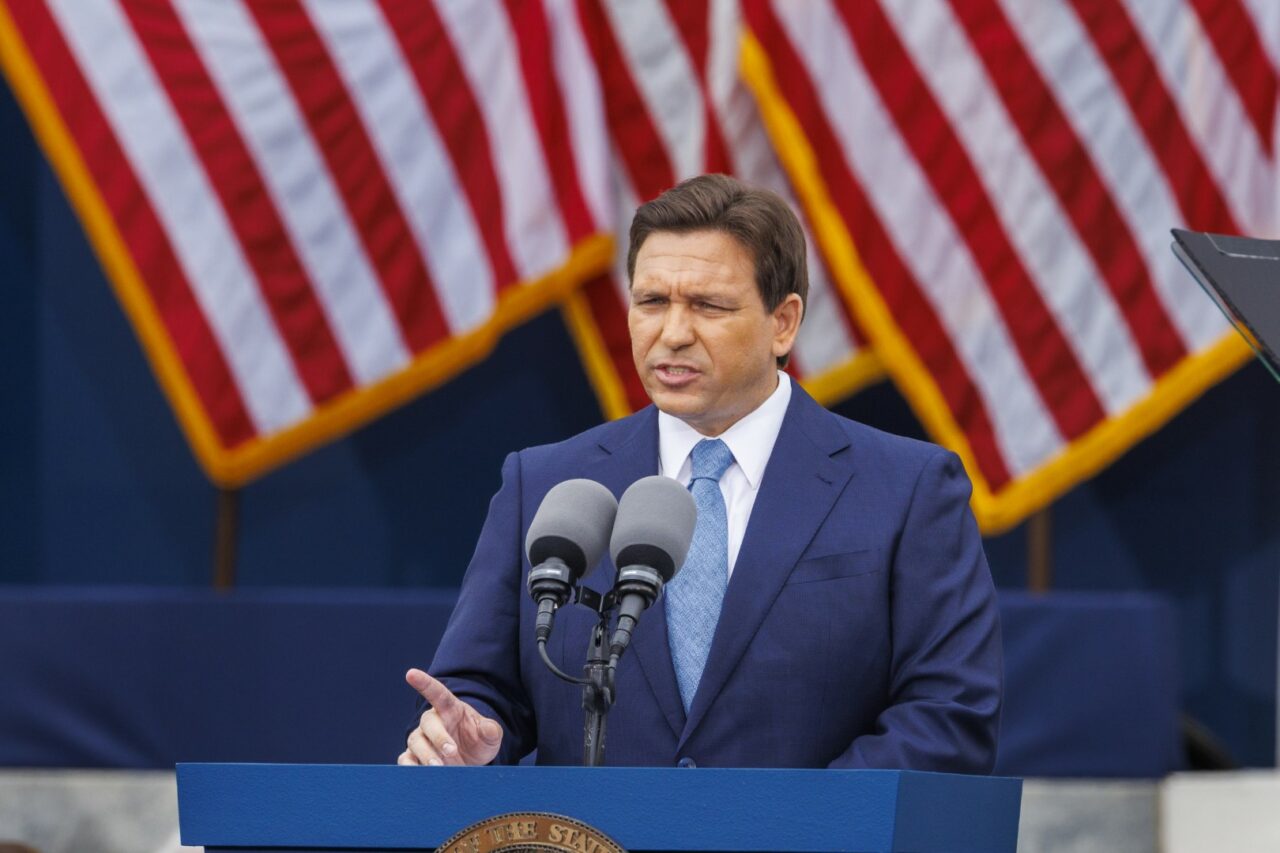 The grants are part of $400 million in federal funding for broadband access.
Small cities and towns in 41 counties throughout Florida are set to receive $144 million in federal grants to expand and improve broadband internet services in rural and underserved areas, Gov. Ron DeSantis announced.
DeSantis handed out the first check in Santa Rosa County in the Panhandle Thursday, but as he did so he reiterated caution about allowing students to have cell phones during classroom instructional time.
"Broadband internet access creates jobs and enhances educational opportunities for Floridians," DeSantis added. "I look forward to continued investments through this program to ensure Florida families have access to important resources no matter where they live."
Santa Rosa's rural areas will receive $2.36 million for nearly 104 miles of fiber optic cable to connect to 791 homes and businesses to broadband services. Overall, the grants will push broadband services to 160,000 homes, schools and businesses throughout the state.
The largest single grant is $5 million, given to Cross City, Live Oak, Clewiston and surrounding areas.
The money comes from $400 million given to the state by the federal government for broadband access efforts as part of the COVID-19 stimulus package Congress passed and President Joe Biden signed in 2021. The grants will pay for broadband infrastructure that is cost prohibitive for telecommunications companies in low density areas. Local governments applied for the grants through the Department of Economic Opportunity, which administers the broadband program.
Local officials and telecommunications executives said the money will help students stay connected to the classroom for online assignments and improve access for residents to telehealth services.
"We're connecting them not to Facebook, but to opportunities to make sure they have access to great telemedicine and telehealth," said Charter Communications Group Vice President Marva Johnson. "It's going to make sure all of our Florida families are going to be connected to the framework for freedom."
Charter Communications will use the new infrastructure funded through the grants to expand its service.