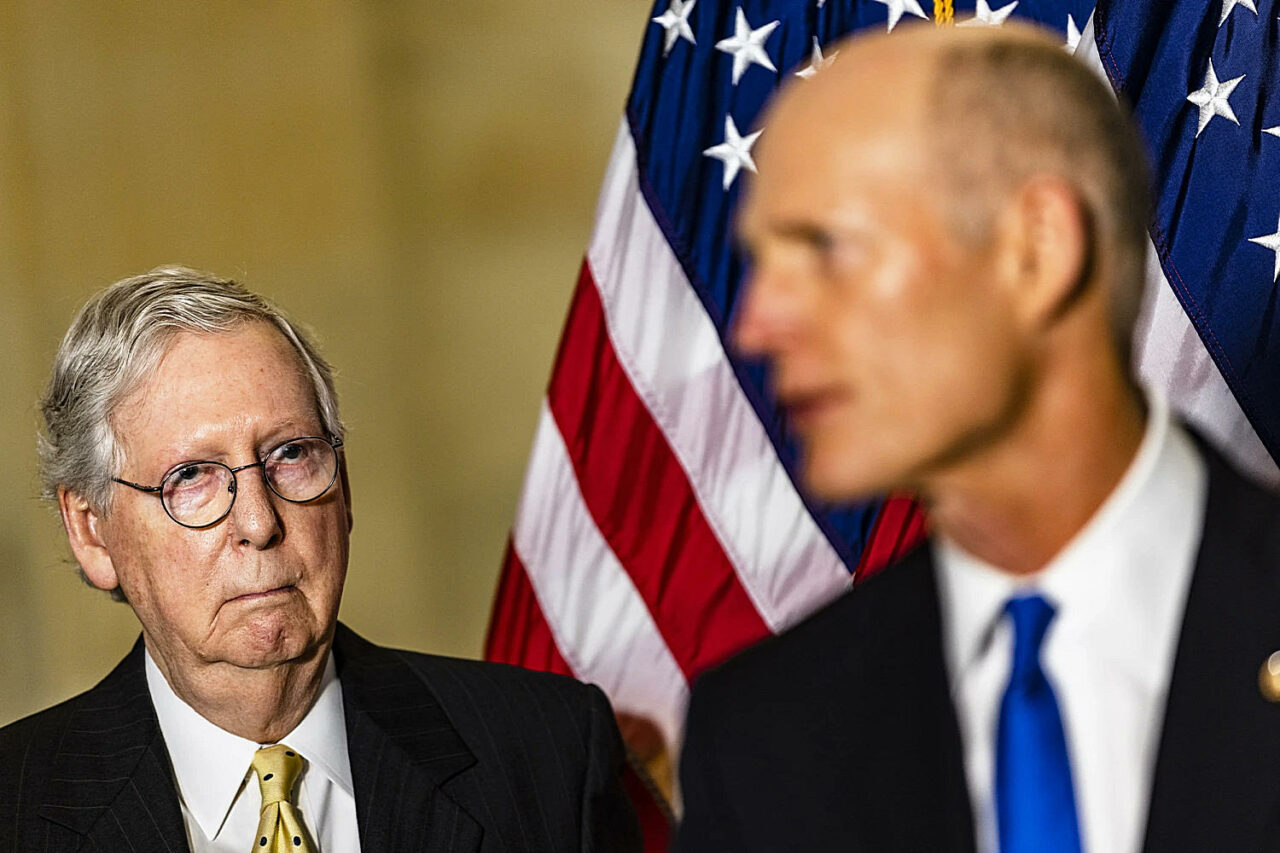 'This is what happens when you challenge leadership.'
U.S. Sen. Rick Scott won't keep his seat on the Senate Commerce Committee in the new Congress. The Naples Republican said he believes he was stripped of the assignment as an act of retribution.
Senate Minority Leader Mitch McConnell announced Republican assignments to the committee Wednesday evening. The absence of Scott and Utah Sen. Mike Lee drew immediate attention, with The Hill describing Scott as a "rival" to McConnell in a headline.
Scott told Florida Politics he characterized losing his Commerce seat as a punitive act.
"This is what happens when you challenge leadership," Scott said. "It was McConnell's decision to remove someone who has actually run businesses and ran the third-largest state from a committee I've served on for four years. You'll have to ask him why."
Scott headed the National Republican Senatorial Committee, the Senate GOP's political arm, in the 2022 Midterm election cycle. But over the course of the last year, he openly feuded with McConnell about election strategy. That included Scott's refusal to become involved in GOP primaries for open seats.
But it boiled over when Scott released a controversial "Rescue America" agenda. No major candidates ultimately embraced that plan, and Democrats jumped on it as an attack on Medicare and Social Security. McConnell quickly sought to distance himself and the GOP caucus from the plan.
Ultimately, Republicans failed to win back a Senate majority, and in fact suffered a single-seat net loss.
Shortly after the November elections, Scott challenged McConnell for his place as Minority Leader, but lost in a 37-10 caucus vote.
Scott has long run on a pro-business agenda. The wealthiest member of the Senate, Scott previously founded Columbia Hospital Corporation and Solantic Corporation. Columbia later bought HCA and the merged company operated as Columbia/HCA under Scott's watch.
He won election as Florida Governor in 2010 and, over his two terms, focused on creating jobs. Scott won his Senate seat in 2018, defeating Democratic incumbent Sen. Bill Nelson.
Scott will remain on four other committees, including the Senate Homeland Security Committee, Armed Services Committee, Budget Committee and Special Committee on Aging.