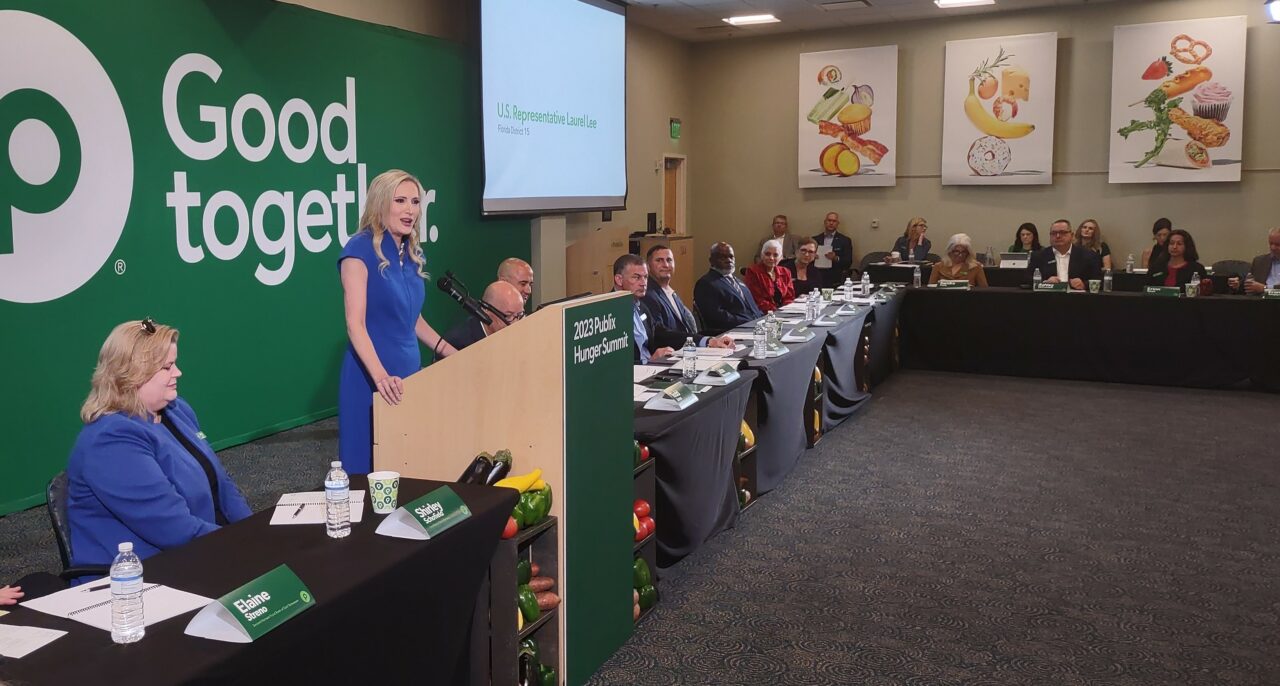 'There are families that are struggling every day.'
The challenge seems so daunting: How do you get food to the millions of Americans who struggle to feed themselves and their families?
Publix Super Markets faces that challenge by providing funds and effort to food banks across Florida and four other states where Publix stores are located.
Its inaugural Publix Hunger Summit brought together three dozen food bank organizations, the USDA, Publix experts and two members of Congress to share best practices in helping to reduce hunger.
"I'm looking forward to seeing what we can accomplish," Publix CEO Todd Jones said as the summit began from corporate headquarters in Lakeland.
The company announced Thursday it is providing an additional $4 million in grants to food banks that are looking to expand warehouse or administrative space and need the finances to do so.
Food bank organizers say the number of people accessing food banks is nearly double pre-pandemic. Many residents are income-producing but still unable to make ends meet.
"There are families that are struggling every day," said Kathy McCollum, president and CEO of Feeding Northwest Florida.
Democratic U.S. Rep. Darren Soto, a member of the House Agriculture Committee, said his focus is to pass a farm bill, though that may not happen for more than a year. He said half a million Central Florida residents are in need of food assistance, and he wants to ensure farmers and ranchers have the tools to grow food.
He also spoke of methods to protect Florida's citrus.
"We cannot let this … fundamental Florida crop disappear from our peninsula," he said.
Republican U.S. Rep. Laurel Lee, just elected in November and whose district includes Polk County, said she has volunteered with the emergency care health organization in Brandon and was familiar with the challenges food banks face.
"It also exposed me to the personal story," Lee said. "It allowed me to meet the men, the women, the children … who are so affected by the good work you do."
Lee implored food bank representatives to share their concerns with elected leaders.
"Ending hunger is not a partisan issue," she said. "There are certain things that matter to everyone."