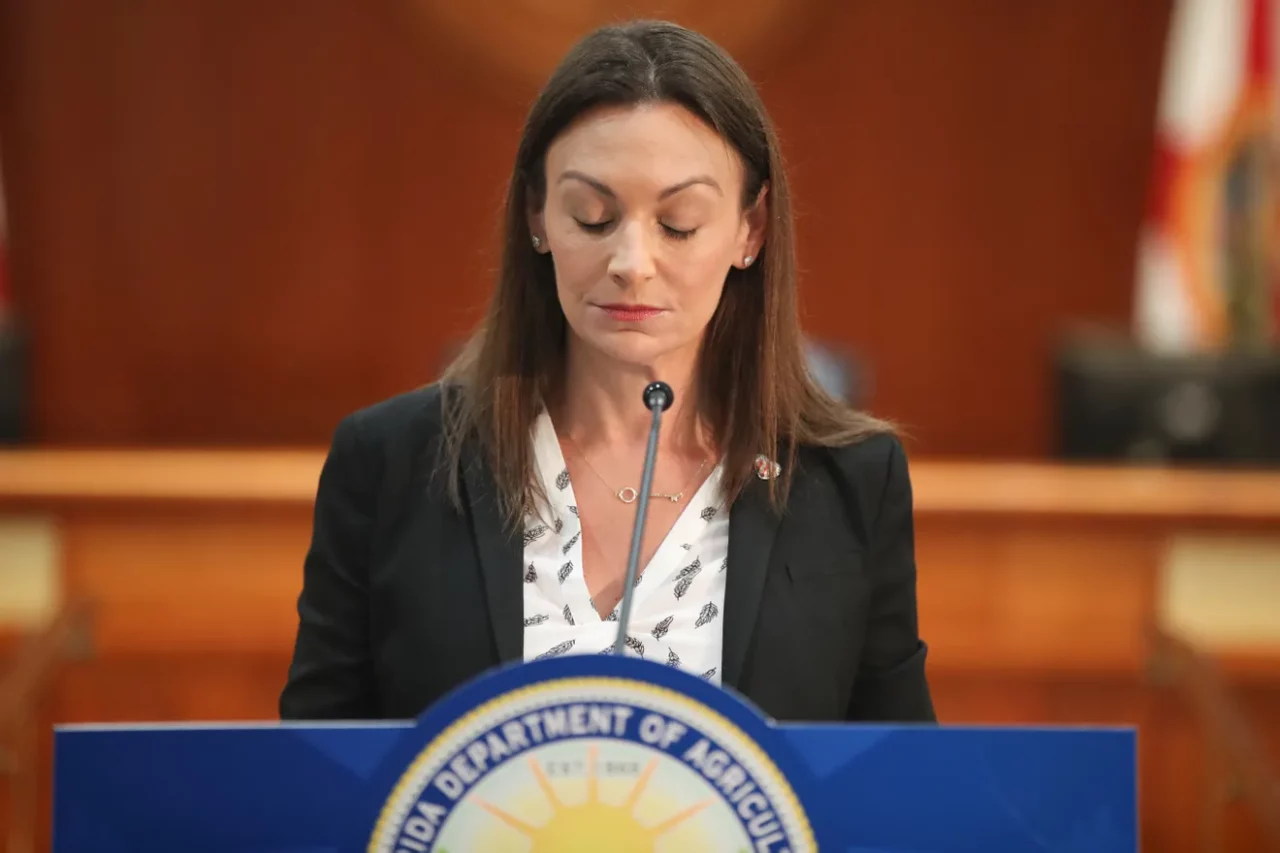 Sources say she cited a friendship with Jason Brodeur as a reason to stay out of the swing district race.
Former Agriculture Commissioner Nikki Fried wants to lead Florida Democrats into the 2024 election. But she refused to support a Democrat running in a critical state Senate district in 2020.
As Fried now seeks to lead the Florida Democratic Party, Seminole County Democrats say the snub still stings.
Local Democratic leaders say Fried, Florida's only statewide elected Democrat at the time, declined to endorse or financially support Patricia Sigman when she ran for the open Senate District 9 seat. Ultimately, Republican Jason Brodeur won the election with just 50.3% of the vote, besting Sigman by 7,644 votes with a "ghost candidate" siphoning off thousands of votes.
Brodeur in November won a second term.
The 2020 episode left Moira Dictor frustrated then. As the Seminole County Democratic Party Chair prepares to vote on a new FDP Chair, she remains offended by Fried's refusal of material support to the Democratic campaign.
"She should have and would have known what a great candidate Sigman was," Dictor said. "My understanding was she was privately complimenting her to the rooftops, but would not participate in her campaign or donate, and would not publicly come out in support."
A review of campaign fundraising shows Fried never donated to Sigman's campaign or to the United For Change political committee associated with the Democrat's campaign. Neither did Florida Consumers First, the political committee Fried has controlled since its formation in 2018.
It's not for lack of asking. A source with direct knowledge of Sigman's campaign confirms the Altamonte Springs Democrat sought out Fried's support. For months, Fried would not return calls.
Friedman did speak to Sigman by phone twice. But on both occasions, the source said Fried refused to endorse.
Rather, Fried said she hoped Sigman would win but that she had a personal friendship with Brodeur and had to sit out the campaign. Both Brodeur and Fried attended the University of Florida at the same time and graduated in 2003.
Even then, the campaign balked at the decision and questioned whether Brodeur would offer the same courtesy.
In fact, it was already clear he would not. Brodeur's political committee Friends of Jason Brodeur in 2017 was among the first major donors to Matt Caldwell, Fried's Republican opponent in the 2018 Agriculture Commissioner contest. The committee gave Caldwell $3,000, albeit before either party had elected a nominee.
But Caldwell confirms Brodeur campaigned on his behalf right up until the General Election in 2018, a contest Fried won by just 6,753 votes.
"We were working hard in Seminole County, which was up for grabs that year," Caldwell said. "We barely lost. If we would have won, it would have been the margin of victory. But yes, Jason was very supportive of our campaign."
Fried won Seminole County in 2018 by 1,725 votes. Brodeur's involvement in the race did not stop her from emerging a winner. But that also shows Fried held some political capital in the region when the 2020 state Senate race unfolded.
Of note, the contest was arguably the most high-profile legislative contest in Florida, as Democrats sought parity in a then-closely divided Senate.
Senate Victory, Senate Democrats' political arm, considered the contest a frontline race in 2020. A source working at Senate Victory at the time said the party encouraged Fried to endorse Sigman at the time. But Fried communicated to the campaign she would not help in any material way.
The closest Fried ever came to the campaign may have been participation in a Seminole County get-out-the vote drive shortly before the election. Democrats released images of outdoor phone banks at the height of the pandemic, and a campaign video at one time included footage of Sigman, Fried and House candidate Tracey Kagan.
But Fried did not endorse Sigman at that event or prior, and Sigman would not ask for support at that juncture, sources at the event said.
This isn't the first time Fried has faced criticism for being too close to some in Brodeur's orbit. At the same time Fried was launching her campaign for Governor, she reportedly had dinner with consultant Chris Dorworth, a consultant closely associated with Brodeur and the "ghost candidate" scandal surrounding the 2020 Senate contest.
Fried also raised eyebrows just last year when she initially formally endorsed every Democrat in a frontline state Senate race except for Brodeur's opponent, Joy Goff-Marcil. The race took place just two years after the 2020 contest because of redistricting, with Border and Goff-Marcil running the re-numbered Senate District 10.
Fried did back Goff-Marcil in the race in mid-September.
Again, a review of finance reports shows neither Fried nor her political committee donated to Goff-Marcil's campaign or to the associated Joy For Florida committee.
Brodeur again came out on top at the ballot box, this time winning more than 54% of the vote in a head-to-head race with a Democratic opponent.