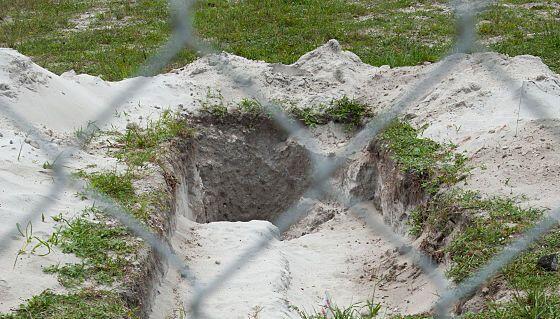 The bill would create a state program to guard the eternal rest of African Americans buried during the era of segregation.
 A bill aimed at preserving the eternal rest of Black Floridians buried during the era of segregation won high praise and unanimous approval at its first subcommittee hearing.
House Democratic Leader Fentrice Driskell of Tampa is sponsoring HB 49, which would create a Historic Cemeteries Program within the Division of Historical Resources.
According to the bill, which the House Constitutional Rights, Rule of Law & Government Operations Subcommittee advanced, three state employees would administer the program that would create a database of these cemeteries and administer grants to help maintain and preserve cemeteries that are at least 50 years old.
That time frame goes back to the era when the races were separated, even in death. And the land that African Americans were buried in was private property that changed hands and developed without regard to its previous use.
"We have found our chance to … honor those who were forgotten and oftentimes degraded," Driskell said, recalling the case of Zion Cemetery that was erased from memory and then found underneath the Tampa Housing Authority. "It's a huge passion project for me."
Stories in the same vein poured from committee members representing different parts of the state. Republican Rep. Taylor Yarkosky of Montverde recalled how the Oak Tree Union Colored Cemetery of Taylorsville was discovered and is currently being restored in what is now Groveland. In Seminole County, Hurricane Ian washed out an historic cemetery in Geneva that has no landowner and those listed on the land trust have died, said Republican Rep. Rachel Plakon of Lake Mary.
Democratic Rep. Katherine Waldron said there's a mass grave in Palm Beach County called Coleman Park where people who died in a flood 100 years ago are buried.
"I look forward to working … to see if we can get it the recognition it deserves," Waldron said.
Yarkosky said to count him in for advancing this cause, calling it a humanitarian issue, not a partisan one.
"We're dealing with this right now," he said. "We're excited about being able to bring some honor and dignity back to these folks who have been desecrated."
A companion bill (SB 430) has been introduced in the Senate, awaiting its first hearing.
A version of the same bill won approval in the House last year, but the legislation did not make it to a Senate hearing.