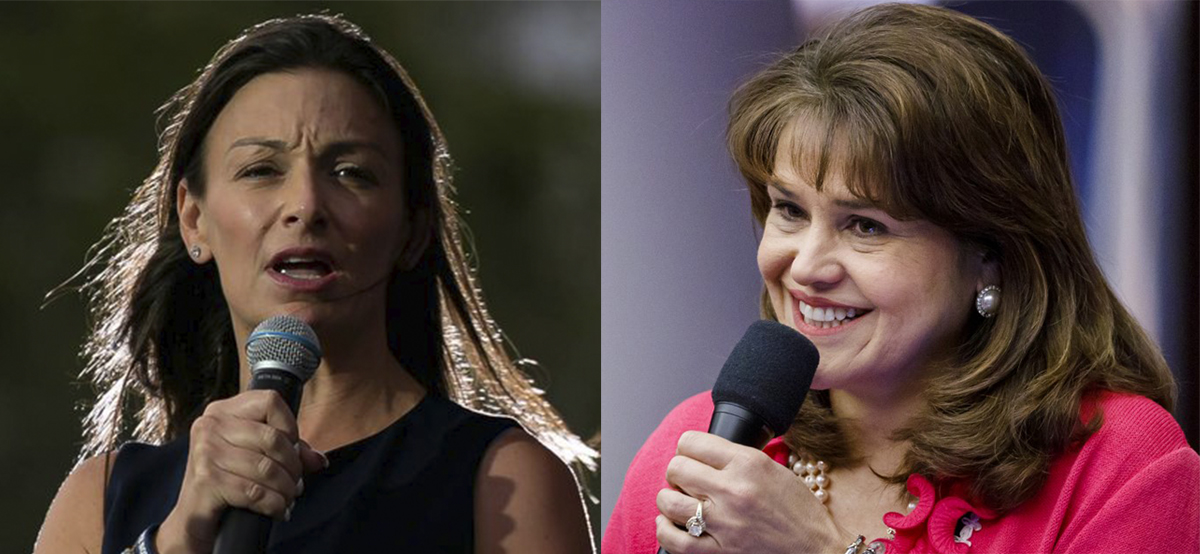 Both are claiming the advantage ahead of Saturday's vote.
On Saturday, Florida Democrats will likely decide whether former Agriculture Commissioner Nikki Fried or former Sen. Annette Taddeo is the best woman to lead the party out of political Siberia.
While Fried and Taddeo are not the only candidates for the job — Progressive Caucus Chair Carolina Ampudia and Broward County Democratic Chair Rick Hoye are also running — their campaigns are the most visible and appear to have the most traction.
Both claim to have the advantage, and the rhetoric has become increasingly heated ahead of the vote.
Taddeo's campaign has said Fried is "pretending to win" a la the final weeks of her bid for the Democratic gubernatorial nomination. Fried's campaign last year cited polling showing she was closing the gap with eventual nominee Charlie Crist, but she lost 60%-35% in the Primary Election.
Taddeo also ran for Governor but hovered in the low single digits in most polls and ultimately dropped out of the race to challenge Republican U.S. Rep. Maria Elvira Salazar in Florida's 27th Congressional District. She lost the CD 27 contest by 15 points.
In a Thursday news release, Taddeo didn't dish out any barbs but did add another name to her list of backers: Washington County Committeewoman Maggie Jackson.
The endorsement was described as "critical" and the news release went on to tout the former Senator's Operation RESET plan for the party. The acronym stands for register, engage, strong fundraising, earn trust, targeted communication.
The news release then enumerated about 100 other endorsements, with Democratic U.S. Reps. Kathy Castor, Lois Frankel, Maxwell Frost, Debbie Wasserman Schultz and Darren Soto topping the list.
Fried, meanwhile, announced endorsements from 10 county party leaders as well as Ione Townsend, who chairs the Florida Democratic County Chairs Association. Townsend and the other additions make for 70 public endorsements from voting members.
"No FDP Chair can succeed without the help and counsel of party leaders from every region of the state. We are ready to get to work and to re-establish Florida Democrats by winning at the local level, rebuilding our local infrastructure, and by doing it together," Fried said in a statement thanking her latest backers.
"To have the support of the Florida Democratic County Chairs Association means the world to me, because I know that with this endorsement comes not only their support, but their commitment to work side by side to rebuild our Party from the ground up."
Fried pointed to a public spreadsheet of voting members that shows her leading the race 521-297 as of Thursday afternoon.
The Florida Democratic Party will be meeting for the Chair election on Saturday, with the public portion of the event beginning at 1:30 p.m. and concluding with the new Chair being gaveled in.