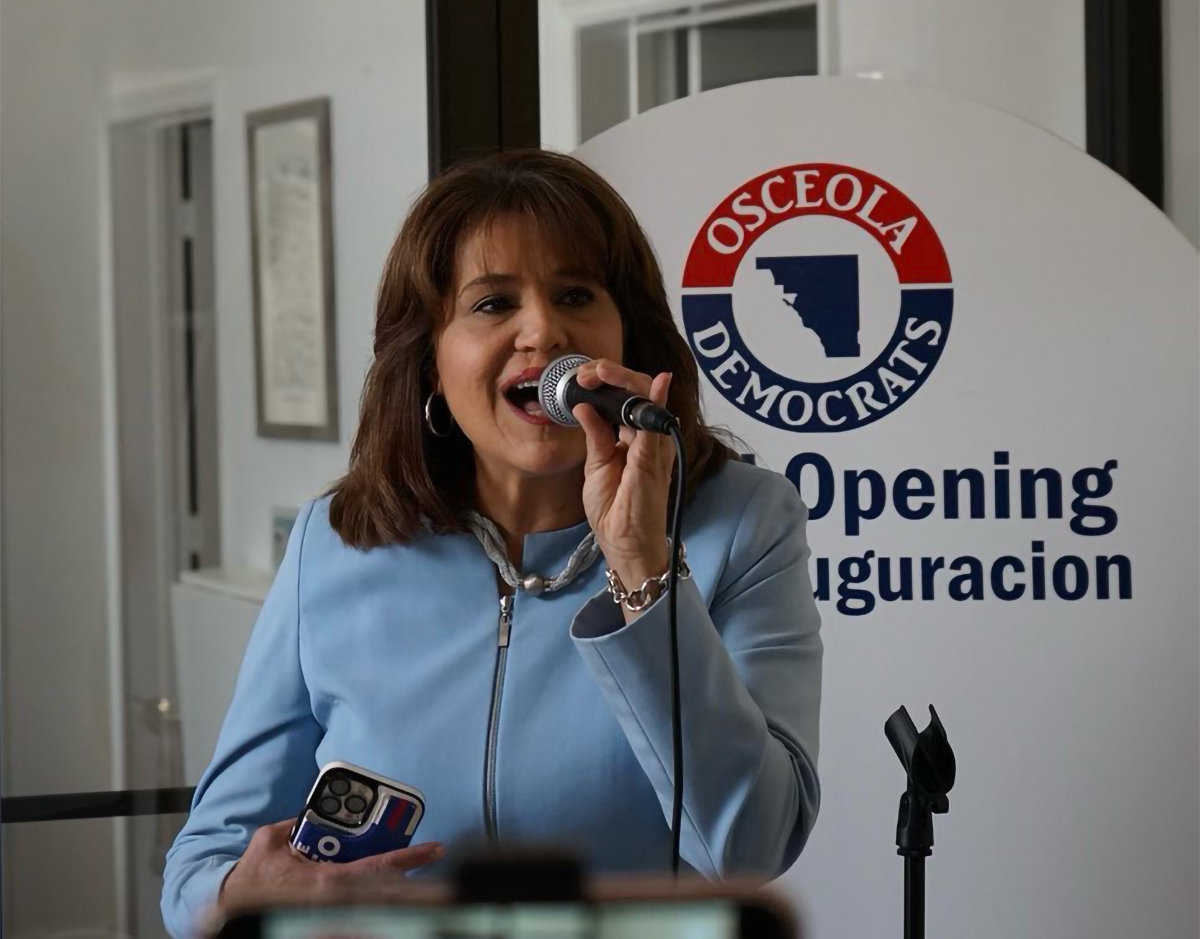 Can year-round engagement and improved donor relations restore the party?
After a severe underperformance in the Midterms, Florida Democrats need a reset. Annette Taddeo says she has a plan for one if she becomes Chair of the Florida Democratic Party (FDP).
The Miami Democrat's campaign released her proposal for getting the once-dominant party back on top in Florida. It's a five-step plan dubbed Operation RESET: register, engage, strong fundraising, earn trust, targeted communication.
In the plan, Taddeo explains the focus on fundamentals as the only way to return to power.
"Everything we care about as Democrats in Florida — every cause, every issue and every core value is dependent on one thing: winning more elections," Taddeo writes in her blueprint. "We will not, and can not, change the direction of our communities and our state without it."
Taddeo, a former state Senator, faces significant competition to lead the FDP, including former Agriculture Commissioner Nikki Fried, Progressive Caucus Chair Carolina Ampudia, and Broward County Democratic Chair Rick Hoye.
She knows the significance of winning swing races, taking her place in the Florida Senate after a Special Election in 2017 in a Republican-leaning district.
To turn things around in Florida, she said Democrats need to lean in on voter registration year-round. She wants to focus on high schools and college campuses, as well as in Black and Hispanic communities, "where we have lost our advantage."
"One only needs to look at the statistics: in four years, we've gone from a statewide Democratic voter registration advantage to a growing GOP edge," she wrote. "For too long, most voter registration efforts have been outsourced to outside groups. When I am FDP Chair, not anymore."
But she said a relationship with voters can't end with a line on the voter registration card.
She said former President Barack Obama, who won Florida in 2008 and 2012, showed the need to be deeply engaged in communities all year. She also noted that Democrats who continue to engage young voters in off years helped stunt a national red wave — in other states.
"On a national scale, without the influence and historic turnout of Gen-Z and voters of color in the recent elections, the red wave across the nation would truly have become a reality," Taddeo wrote.
"In Florida, not only did these voters not turn out in the same numbers as other states, they showed much more support for the Republican Party than typically witnessed. This is a direct result of the complete lack of outreach, involvement and constant presence by the FDP. Voters of color and young voters are the most important factor to whether Florida will continue to stay as a solidly Republican state for decades to come."
She also pointed at fundraising failures in Florida leading to the 2022 elections. She said party leadership must develop a strategy both to inspire small-dollar digital donations and to continue engagement with major donors.
"We know that major donor confidence is quite low, and we know the party has never built a meaningful small-donor program to unleash the potential of our Democratic base," she wrote. "To win, we need both sources of funding."
She suggested the state party has lost the trust of those Democratic elected officials who have won in the state. Taddeo noted she was not the establishment choice when she won her state Senate seat in 2017 but won anyway. She wants to improve candidate recruitment through the party's Municipal Victory Project, which aims to win down-ballot races, but also to democratize the process and make sure all voices within the party are heard.
She would like to change the election system within the party that grants weighted votes for heavily Democratic areas. She wants a system more like Florida Republicans, where every state committeeperson has an equal vote.
Finally, she said Democrats must do a better job of telling their own story through targeted communications.
"We need to be in campaign mode year-round and develop a rapid response team. We can't win the game if our team is forfeiting it by not even showing up and fighting," she wrote.
"Our communications will be strong and constant, so we can stop playing defense and start playing offense with the GOP. We will work closely with our elected officials at every level to support their efforts and carry the Democratic message to their communities, especially our state legislators in Tallahassee."
The party needs to use its resources strategically, Taddeo suggested. But she doesn't want funds hoarded for a few races. "When we have money to spend, we will be smart — making sure that when and where we are spending, we are doing it in places where Democrats across the ballot can benefit."