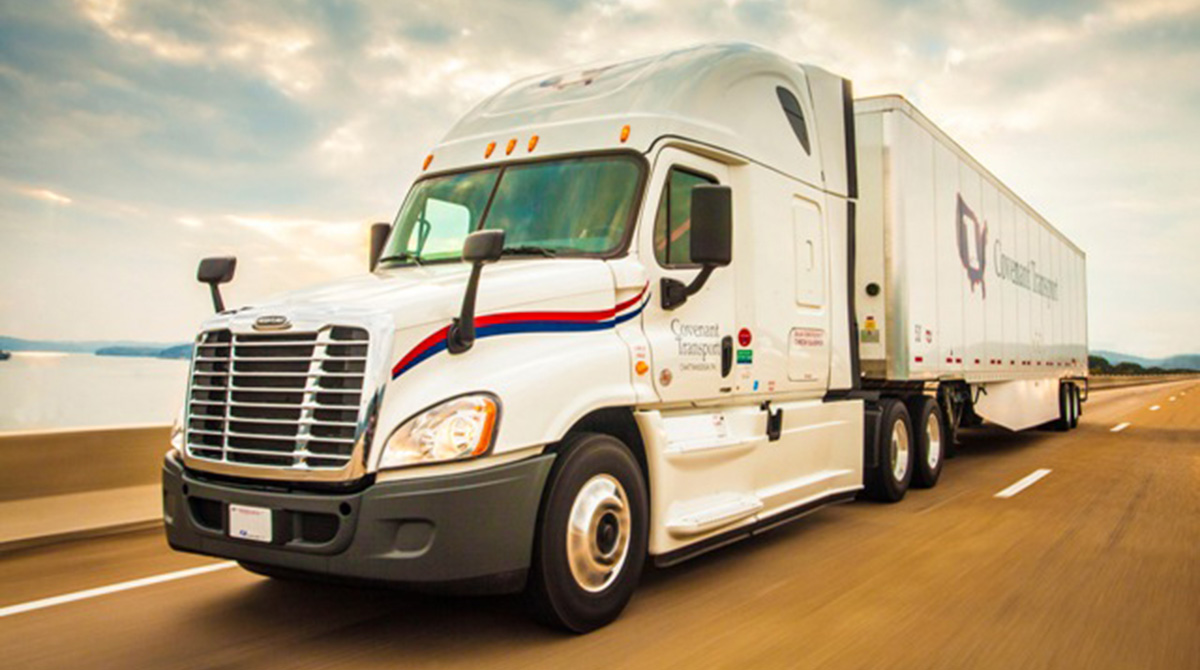 The tort system is proverbially driving over a cliff in Florida.
One truck and a dream. For a better life, to build something out of nothing — and help others rise up.
For more than 90 years, "one truck" has been the model of the trucking industry, steadily growing and building the future of Florida. Some are now fourth-generation families, employing hundreds of people. Some are Fortune 500 companies. But most are still small businesses. 97% of trucking companies have 20 trucks or less; 90% with six trucks or less.
To put that in perspective, out of more than 131,000 trucking companies in Florida, only 255 of those companies have more than 100 trucks.
The American Dream runs on 18 wheels.
The entrepreneurial spirit can be found on our roadways, day-in-day-out. Men and women who proudly step into that cab every day to deliver what you need. The last ones on the road and first back in an emergency: to bring the lights back on, deliver food and water, and even build bridges. They are found in their communities, coaching T-ball teams, attending school plays and at church services on Sunday. Professional truck drivers want to do their jobs well and get home safely to their families.
Sometimes things go wrong on the road. Although the trucking industry spends at least $9.5 billion on safety per year, accidents do happen. And sometimes it's our fault. When that happens, trucking is committed to make things right and make people whole again.
But what was once a balanced legal system has become a feeding ground for unscrupulous personal injury attorneys. Florida is the worst state in the nation for nuclear verdicts, where damage awards exceed $10 million — largely due to the trial attorneys who prey on the trucking industry. In the past decade, trucking verdicts have increased 335%, with the average size of verdicts increasing from $2.31 million to $22.3 million. Minor incidents (fender benders) lead to settlements five times greater than true medical costs, regardless of fault.
The legal process in Florida has become so broken it is ultimately doing a disservice to those people who deserve to be compensated — who become collateral damage.
Thankfully, our state's great leaders, Gov. Ron DeSantis, Senate President Kathleen Passidomo, and House Speaker Paul Renner, just announced plans for comprehensive tort reform this legislative session that will rein in frivolous lawsuits, stop the predatory practices of trial attorneys, and protect small businesses from exorbitant damage awards when they are minimally at fault.
Under the current system in Florida, lawsuits proceed against truck drivers and companies even when they are deemed only 1% at fault. Outrageous proposals for settlement are filed. Medical damages are driven up by shrouding evidence with phantom billing.
Everything you own, wear, touch, and consume is brought to you by a truck. When trucking companies are stuck facing frivolous lawsuits; caught in perpetual settlement mills; paying hugely inflated medical bills or excessive verdicts, that cost rolls on to you.
Lawsuit abuse puts small trucking companies out of business. Lawsuit abuse decreases new hires and purchasing new trucks. Lawsuit abuse slows down commerce in the state — and impedes our ability to put men and women on the road with lifesaving medication, emergency supplies, and fuel when disaster strikes our state.
The tort system is proverbially driving over a cliff in Florida. But our Governor and legislative leaders are stepping in and taking action to rebalance it. By doing so, they are helping to ensure Florida companies can continue to operate, protecting Florida families, reducing costs for both businesses and consumers, and ensuring everyone receives a fair day in court.
 ___
Alix Miller is president and CEO of the Florida Trucking Association.