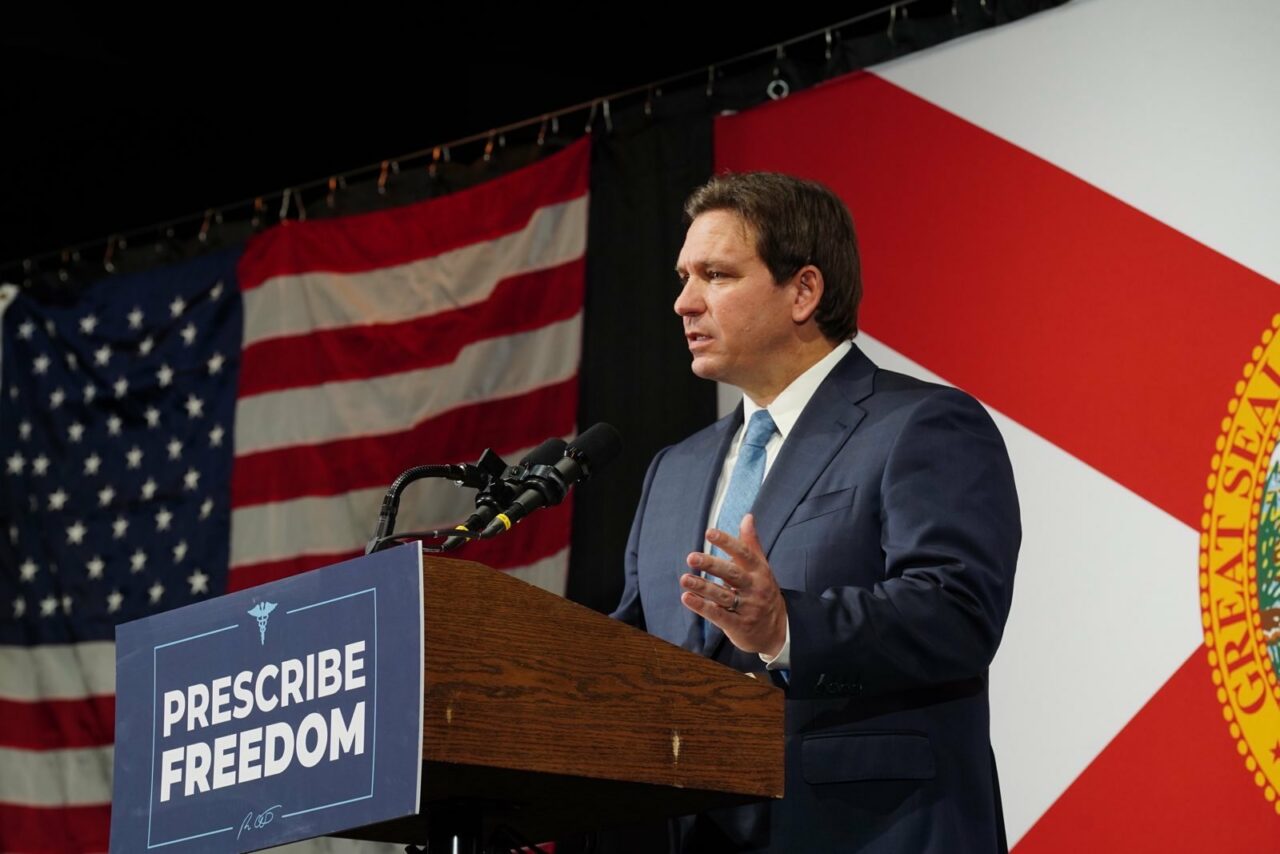 The Florida Governor leads Donald Trump by double digits, with other candidates far behind.
New polling from the Golden State is looking golden for Florida's Governor.
A Berkeley Institute of Governmental Studies survey shows Ron DeSantis leads a crowded field of Republican hopefuls for the 2024 Republican presidential nomination.
DeSantis took 37% support, 8 points ahead of former President Donald Trump. This represents a 20-point shift from August polling from the same outfit showing Trump leading DeSantis by 11 points.
The polling memo attached to the results breaks down the changes across various demographics.
DeSantis is up 34 points among Republicans identifying as conservative now, a drastic change from a 4-point Trump lead among that cohort in August. DeSantis now leads with men, 43% to 27% over Trump, reversing an 18-point Trump edge in August. And DeSantis now leads by 11 points with Trump 2020 voters over the former President.
President Joe Biden would demolish either DeSantis or Trump in a hypothetical General Election. DeSantis was down 23 points in the full poll, while Trump trailed by 30 points.
In both August and February polling, other candidates were far behind. Former South Carolina Governor and United Nations envoy Nikki Haley drew 7% in February. She entered the race officially this month.
Former U.S. Rep. Liz Cheney of Wyoming drew 4% support in the February survey, good for fourth place.
Former Vice President Mike Pence was in fifth place, with 3% support. Other names were even farther back, and 11% of respondents were undecided.
DeSantis and California Gov. Gavin Newsom have played up a feud in recent months, a sort of cartoonish red state versus blue state dynamic that clearly has been to their mutual political benefit given the lack of in-state political competition for either man.
Anti-Newsom fulminations were part of the appeal in DeSantis' 2022 fundraising missives.
"While these draconian rules were ruining people's lives, Nancy Pelosi was getting her hair done in a salon she made sure was shut down for everyone else. Gavin Newsom was dining indoors at restaurants that were otherwise closed to the rest of the population," DeSantis fumed in August.
"It seems like Newsom has done his job encouraging filth and debauchery on the streets of San Francisco that he's now set his sights on our state," asserted a Team DeSantis email from the same period.
The poll of 7,512 California registered voters was administered online between Feb. 14 and Feb. 20. Of those voters, 1,755 were registered Republicans.