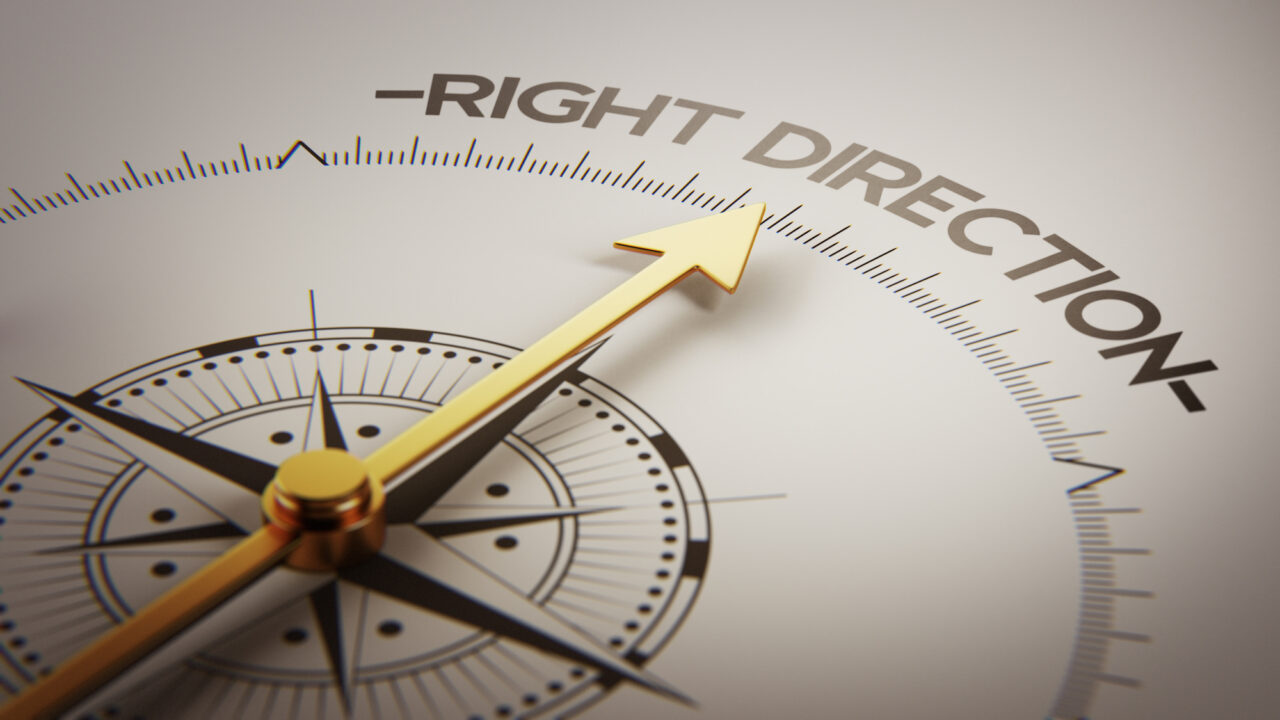 Nearly two-thirds say the U.S. is on the 'wrong track.'
A new poll shows most Florida voters think the state is headed in the "right direction" but that the United States needs to do a 180.
The Florida Chamber of Commerce poll asked more than 600 likely voters for their opinions on Florida's and nation's trajectories, finding that 51% believe the Sunshine State is trending upward compared to 42% who believe it is on the "wrong track."
The sentiment carried across eight of 10 Florida media markets, with Gainesville (36%-57%) and Miami (40%-51%) being the outliers.
Voters' views on the U.S. are not as rosy.
Polling shows that nearly two-thirds (65%) think that the country is on the "wrong track" while fewer than a quarter (23%) think it is headed in the "right direction."
In addition to the freeform vibe check, the Florida Chamber asked voters for their feelings on local businesses. More than nine out of 10 (92%) said they had a favorable opinion. Additionally, 80% said they had a favorable opinion of "free enterprise."
"Florida's local businesses are seen as the lifeblood of our communities and are an essential fabric of our economy. Our poll shows Florida voters have high confidence in local businesses and in free enterprise and believe they are a key reason for Florida's thriving economy," Florida Chamber President and CEO Mark Wilson said.
"With the 2023 Legislative Session less than two weeks away, we are uniting Florida's business community to make sure the right things keep happening in Florida as we work to grow from the 16th to the 10th largest global economy by 2030."
Voters were clear that when the Legislative Session does arrive, they want lawmakers to focus on education. It was identified as the top policy issue among voters overall and, broken down by demographic, it was No. 1 for Black, Hispanic, women, Democratic and no-party voters.
Lawmakers are likely to pass a major education bill this year that would make school vouchers available to all Florida families. The proposal is a priority for legislative leadership and is supported by the Chamber, but Democrats are generally opposed. The poll did not measure voter opinion on universal school choice.
The No. 2 issue overall was immigration, followed by jobs and the economy.
The Chamber poll also measured approval ratings for Gov. Ron DeSantis and President Joe Biden, finding the Governor with a 55% approval rating and Biden under water with 56% disapproval. According to the poll, DeSantis would win Florida by 11 points in a head-to-head against the President next year.
The Florida Chamber of Commerce poll was conducted via live telephone interviews by Cherry Communications Feb. 10-19. It has a sample size of 608 voters, including 245 Democrats, 256 Republicans and 107 no- and third-party voters. It has a margin of error of +/- 4 percentage points.