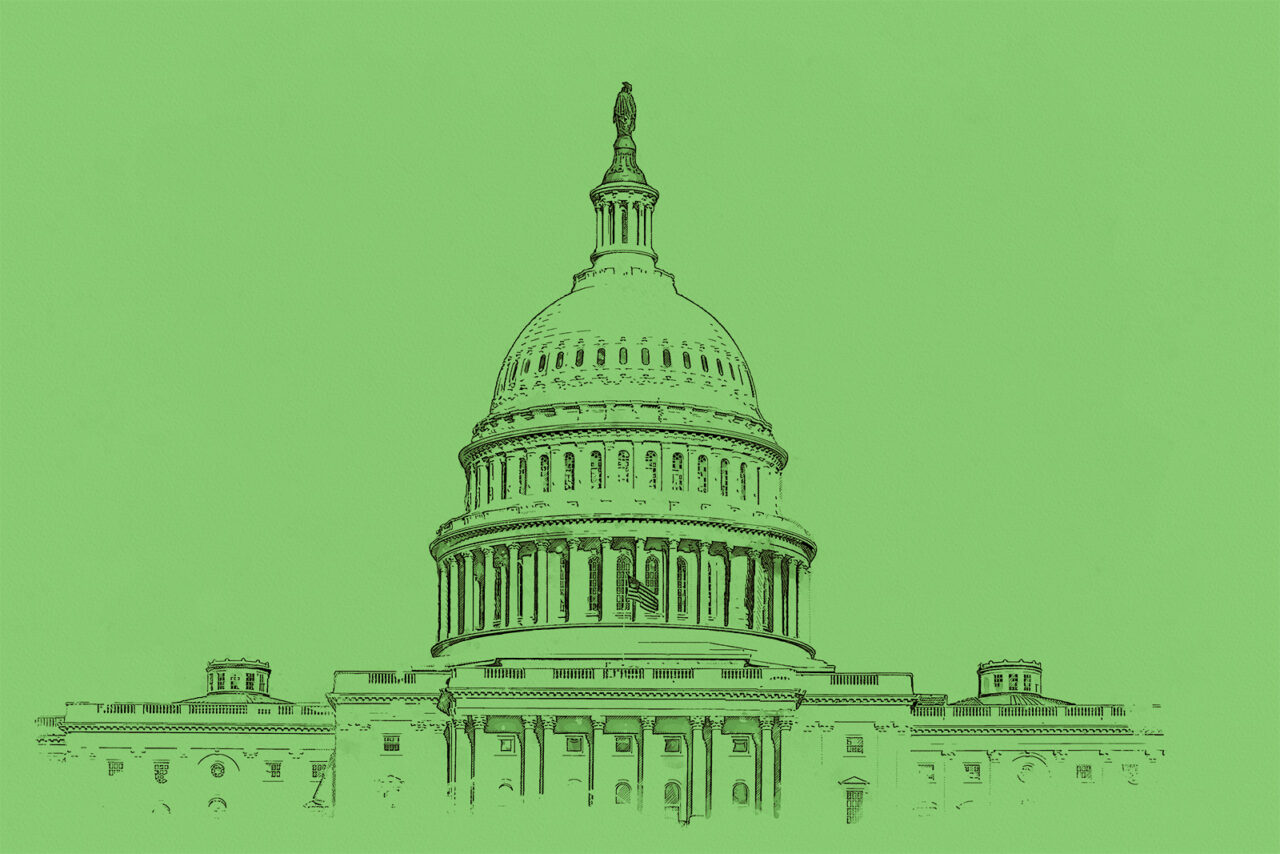 Another tragic shooting renews calls for an 'assault weapon' ban.
Shots fired
Another shooting in Florida makes national headlines — renewing calls for solutions to gun violence.
On Wednesday, a shooter allegedly shot five people, leaving at least three dead.
Among those killed was Spectrum News political reporter Dylan Lyons, Pine Hills resident Nathacha Augustin and 9-year-old T'yonna Major. The Orange County Sheriff's Office has arrested Keith Melvin Moses, the only person suspected to be involved in the separate shootings.
The White House acknowledged the tragedy, and used it as a call to action, calling out the Sunshine State's Republican leadership.
"Too many lives are being ripped apart by gun violence," said White House Press Secretary Karine Jean-Pierre. "The President continues to call on Congress to act on gun safety and for state officials to take action at the state level.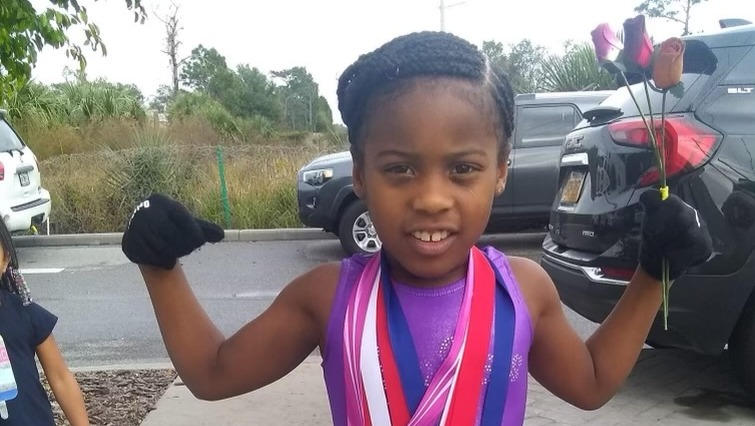 "But instead of following in the footsteps of so many other states taking common-sense action to enact state-level assault weapons ban and other gun safety measures, Republican state officials in Florida are currently leading an effort to pass a permitless concealed carry law, which would eliminate the need to get a license to carry a concealed weapon. This is the opposite of common-sense gun safety and the people of Florida, who have paid a steep price for state and congressional inaction on guns from Parkland to Pulse Nightclub to Pine Hills, deserve better."
Similarly, Rep. Maxwell Frost directed anger over the shootings at Gov. Ron DeSantis after another shooting in the Orlando Democrat's community.
"Tonight, an innocent person who was simply trying to do their job doesn't get to go home," Frost said. "Tomorrow, a 9-year-old child won't get to wake up because someone with a gun decided their life had to end. Our children are literally dying in our streets, while leaders like Ron DeSantis stall and offer nothing but thoughts and prayers only to turn around and push through permitless gun carry bills that will make shootings like this an everyday reality.
"When will the loss of life be enough for us to take meaningful actions? When will this stop being our new normal? Tonight, alongside Central Florida, my heart aches."
DeSantis' office, for its part, sent a statement of condolence to Spectrum News along with a call for swift justice for the shooter.
"We would like to extend our heartfelt condolences and prayers to all of you following the murder of your colleague Dylan Lyons," the message from DeSantis' office reads. "There are no words to express the anguish and outrage that we and all good-hearted Floridians feel over this senseless killing of a young man living out his dream. We too want this murderer to be quickly brought to justice and to know that the Lyons family and all of you at News13 and in the greater Orlando community are in our thoughts and prayers."
The truth is out there
Could the U.S. experience a UFO invasion?
Sen. Marco Rubio has concerns after the North American Aerospace Defense Command (NORAD) shot down three flying objects in a weekend, an unprecedented act.
The Miami Republican, who had heavily criticized the Joe Biden administration for waiting to shoot down a Chinese spy balloon after it crossed the continental U.S., suggested on the Breaking Battlegrounds podcast, that NORAD may have become jumpy when it detected new flying objects entering U.S. airspace.
But he wishes the military consulted more with the Unidentified Aerial Phenomena Task Force that Congress established years ago.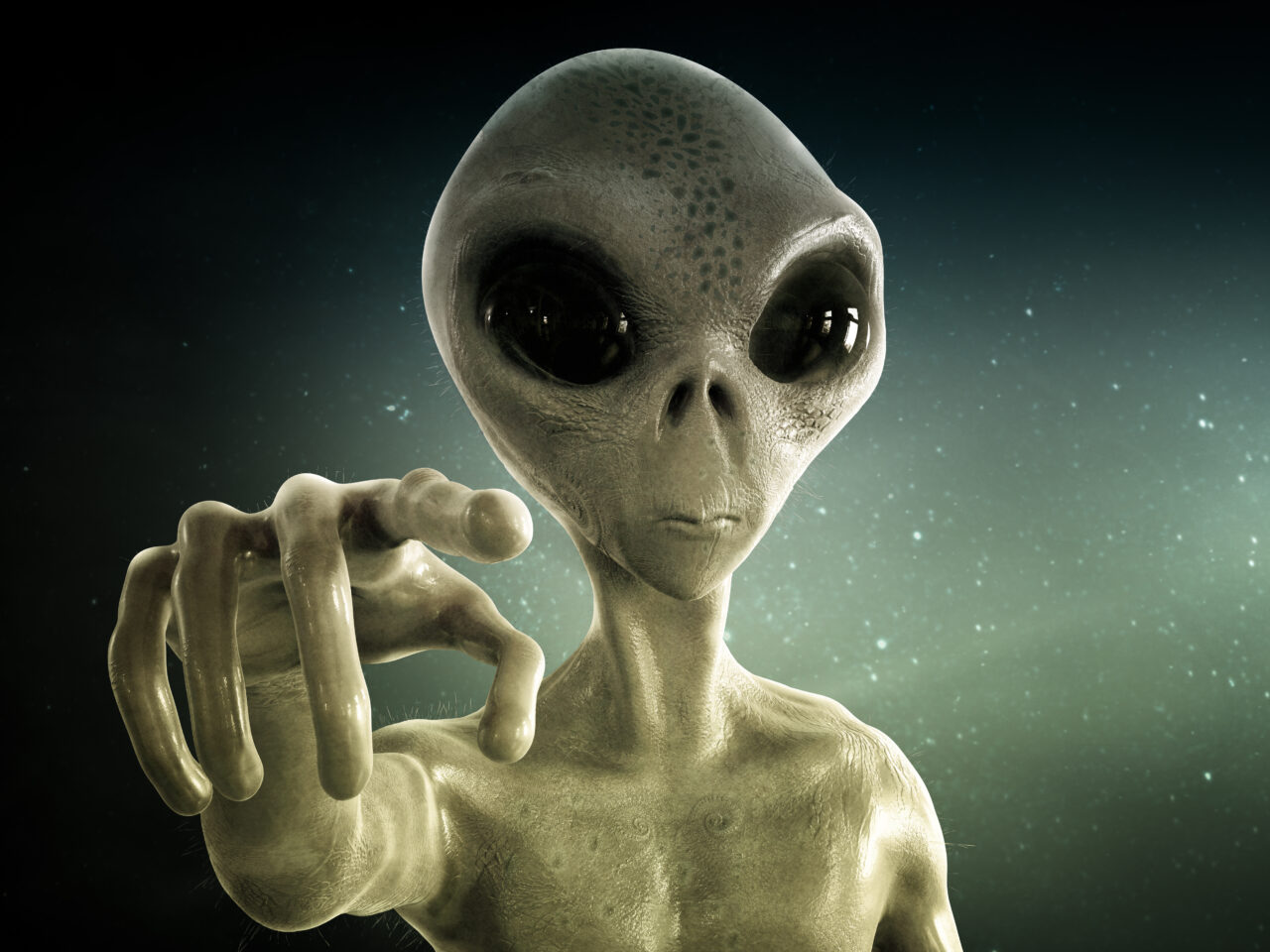 "Given the criticism that they had gotten about not shooting down the balloon, they said, 'Let's just shoot these things down because they're out there,' and they did," Rubio suggested. "If they had talked to people on the UAP Task Force, they would have told them, 'These things may very well be dangerous, but there are hundreds of these a year reported, probably more that are not reported going on, so if we're going to shoot these three down, we're going to have to shoot hundreds of them down because that's the criteria.'"
The Senator, though, doesn't dismiss that the UAPs could present a direct danger to Americans.
"Let's say you're an adversary of the United States, and you have big military budgets, depending on who you are, but maybe not as big as ours," he said. "You know that the United States looks for missiles and airplanes, but it doesn't look for small, slow-moving crafts at 20-30,000 feet. Someone doesn't have to be a brilliant strategist to say, 'You know what we should do? We should invent something that's relatively cheap and can fly over the United States at 20-30,000 feet because they'll never see it, they'll never look for it.' I think it's a very reasonable thing to believe that some nation-state has decided to pursue that."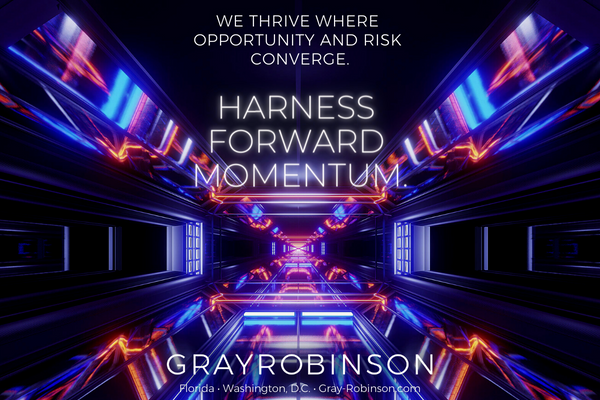 Grounding drones
Not everything should be made in China.
Sen. Rick Scott introduced bipartisan legislation that seeks to stop the federal government's use of any drones with Chinese parts.
The Naples Republican filed the American Security Drone Act with Sen. Mark Warner, a Virginia Democrat who chairs the Senate Intelligence Committee.
"I've been clear for years: the United States should never spend taxpayer dollars on anything made in Communist China, especially drones which pose a significant threat to our national security," Scott said.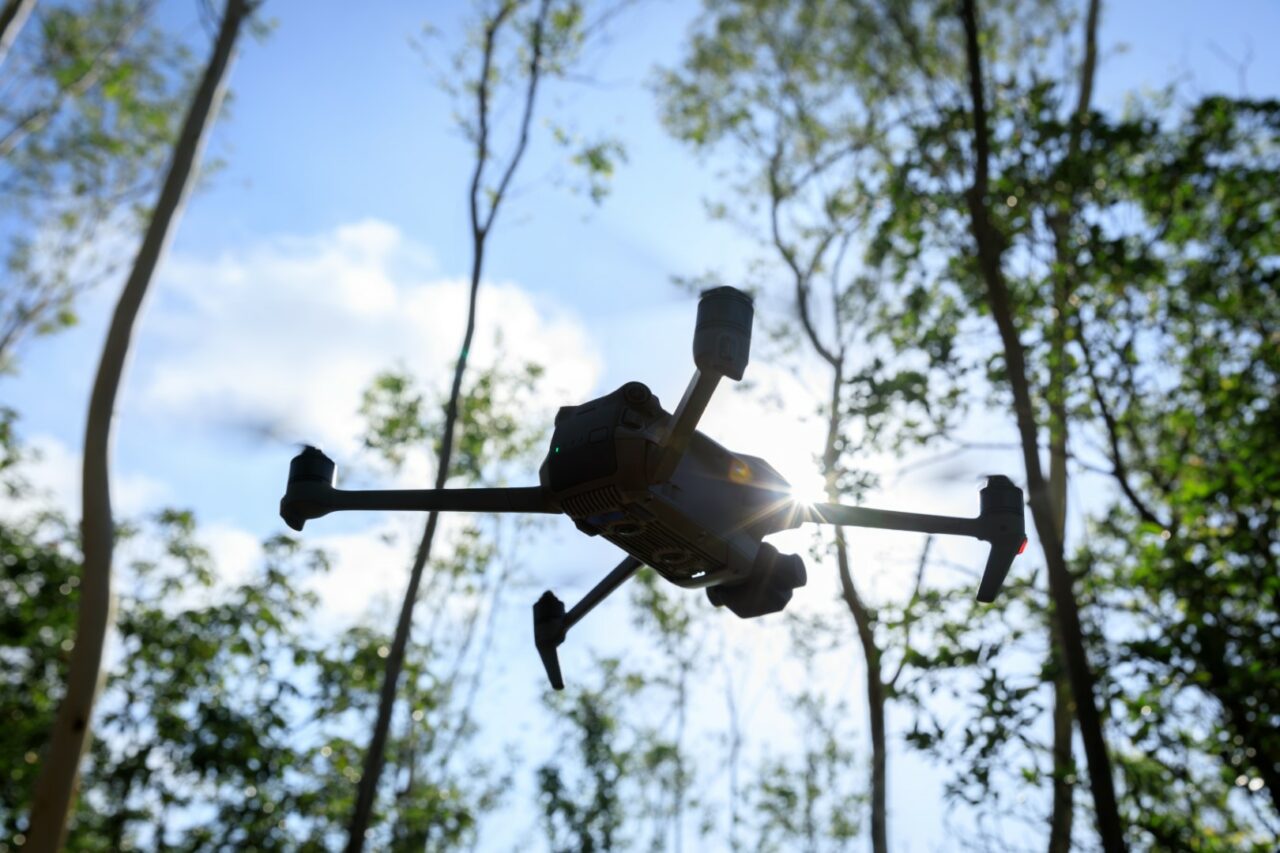 "Xi (Jinping) and the Communist Party of China are on a quest for global domination and whether it's with spy balloons, TikTok or drones, they will stop at nothing to infiltrate our society and steal our data. I'm proud to join my colleagues to reintroduce the bipartisan American Security Drone Act to STOP the U.S. from buying drones manufactured in nations identified as national security threats. This important bill is critical to our national security and should be passed by the Senate, House and signed into law immediately."
Warner said drones provide a critical advance in U.S. military technology. But that can't be dependent on a potential foreign adversary.
"I am a staunch supporter of unmanned systems and drone investment here in the United States, and I wholeheartedly believe that we must continue to invest in domestic production of drones," Warner said. "But the purchase of drones from foreign countries, especially those that have been deemed a national security threat, is dangerous. I am glad to introduce legislation that takes logical steps to protect our data from foreign adversaries and meanwhile supports American manufacturers."
Out of Syria
While the most recent war headlines spurred by Rep. Matt Gaetz involve Ukraine, the Fort Walton Beach Republican reminded colleagues he is, for the most part, opposed to military resources expended anywhere outside the immediate U.S. sphere of influence.
He introduced a war powers resolution to demand Biden withdraw all troops from Syria.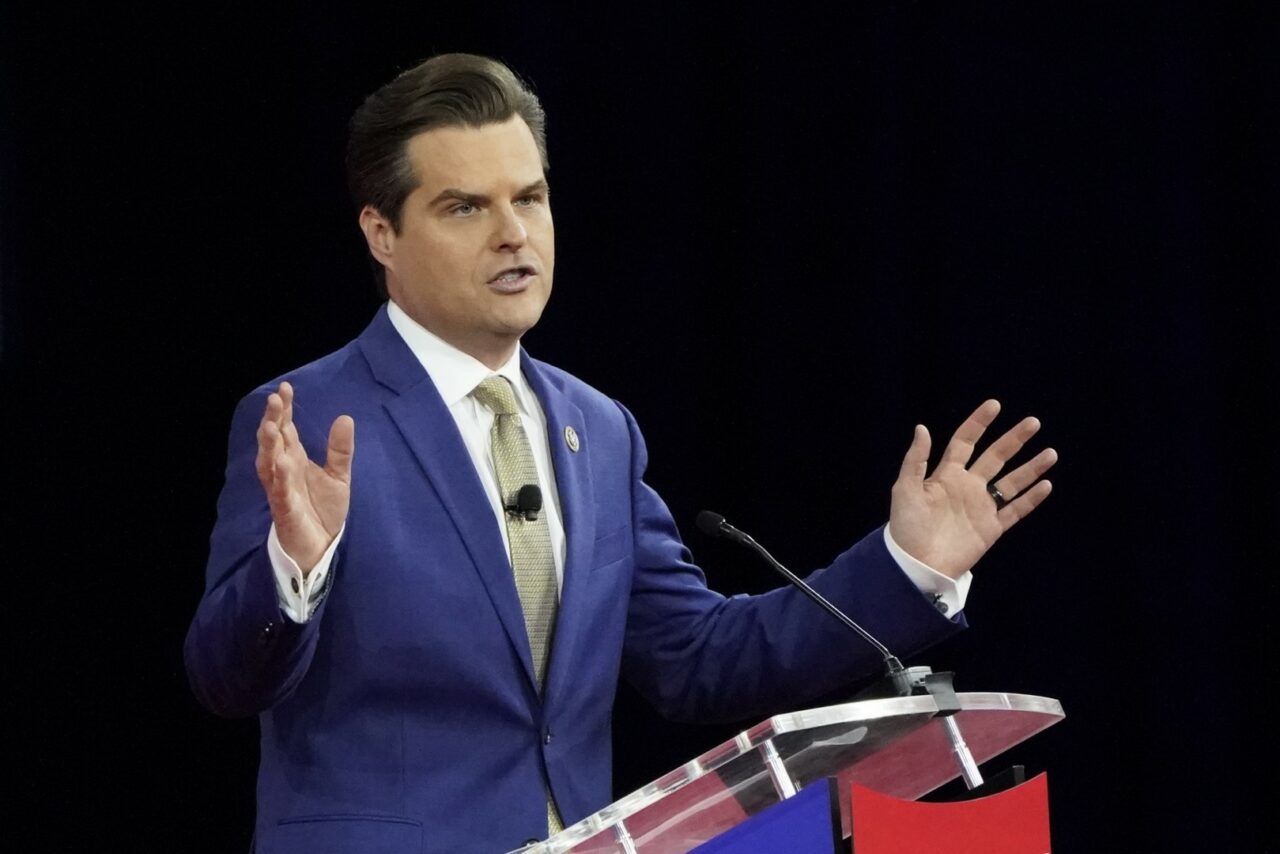 "Congress has never authorized the use of military force in Syria. The United States is currently not in a war with or against Syria, so why are we conducting dangerous military operations there?" Gaetz said. "President Biden must remove all U.S. Armed Forces from Syria. America First means actually putting the people of our country first — not the interests of the Military Industrial Complex."
Since Congress constitutionally retains the power to declare war, Congress is required to take up Gaetz's bill within 18 days of introduction, so by March 7.
Safe cellular
Rep. Kat Cammack worries perpetual upgrades in communications technology could be creating digital vulnerability in America's mobile network.
The Gainesville Republican introduced a bill (with Rep. Anna Eshoo, a California Democrat) calling for a cybersecurity analysis of the nation's telecommunications network.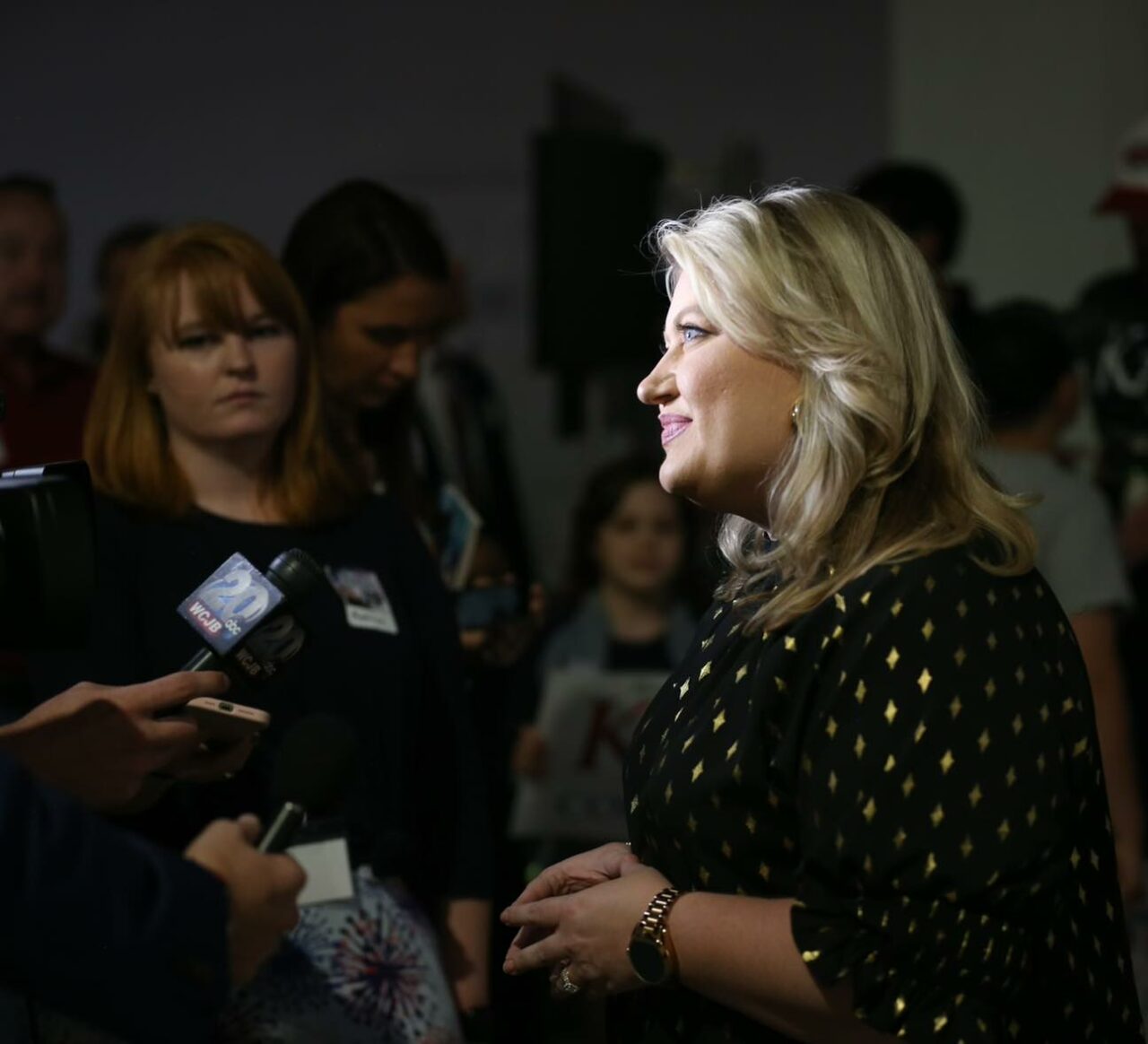 The Understanding Cybersecurity of Mobile Networks Act would require the National Telecommunications and Information Administration to submit a report to Congress on the state of 2G, 3G and 4G wireless networks in the country.
"With sophisticated mobile networks and high traffic occurring every day, it's critical that policymakers understand the landscape of these technologies and their vulnerabilities," Cammack said. "We're working to protect the privacy, data and security of the American people while ensuring continued innovation for the wireless networks we rely on for our lives and businesses."
The report, which would be due within a year of the bill becoming law, would include assessments on how mobile providers are securing networks, a roundup of best practices, and estimates on the prevalence of and efficacy of encryption technology used on the network and on the mobile devices individuals use.
Tough on crime
The safety of men in uniform has long been a chief priority for Rep. John Rutherford, a former Jacksonville Sheriff.
The Duval Republican now wants Congress to pass bipartisan legislation (HR 743) that would increase penalties for any individual intentionally targeting law enforcement officers in the line of duty.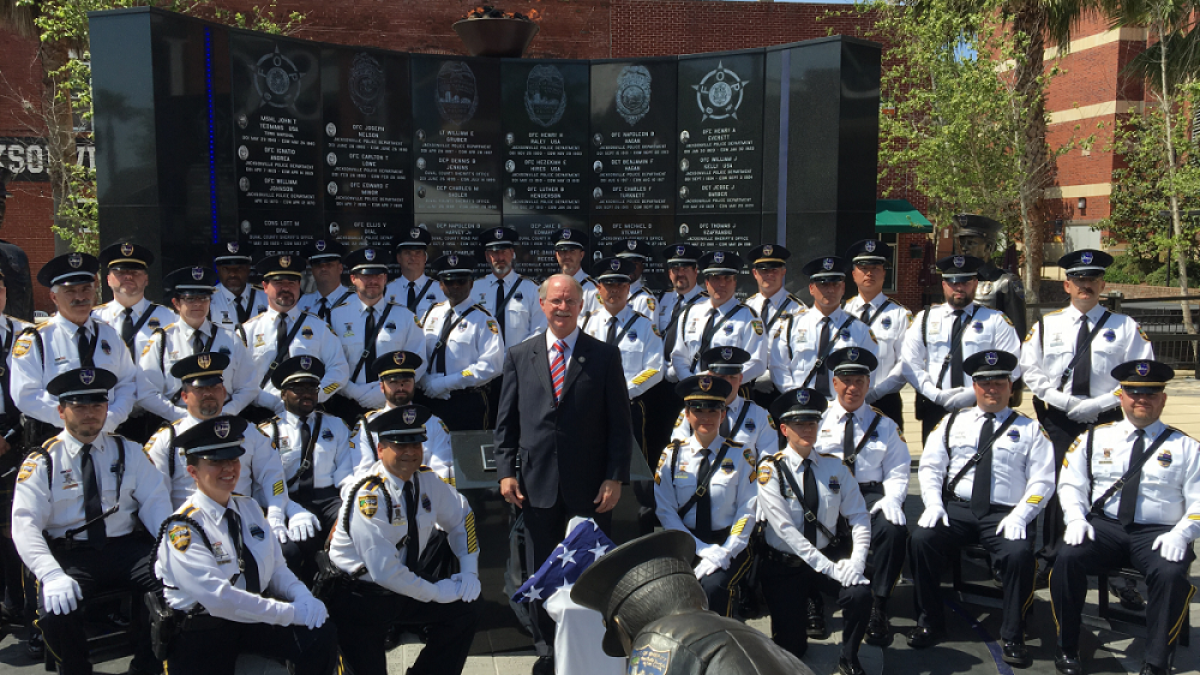 "Throughout my 40-plus years in law enforcement, including 12 as sheriff, I witnessed firsthand the dangers our officers face every day," Rutherford said. "As anti-police rhetoric and support for defunding our police departments continue to grow, our officers have become increasingly vulnerable to attack.
"To combat this violence, I introduced the bipartisan Protect and Serve Act, which will ensure those who violently target law enforcement officers are brought to justice. I am committed to restoring law and order in our communities and am proud to once again spearhead a bipartisan solution to this issue in Congress."
Rutherford is the prime sponsor for the bill, which is co-sponsored by Democratic Reps. Josh Gottheimer of New Jersey and Jared Golden of Maine, as well as Republican Reps. Elise Stefanik of New York and Pete Stauber of Minnesota.
The legislation, which passed the House last year with broad bipartisan support but stalled in the Senate, would impose a penalty of up to 10 years imprisonment for someone convicted of attacking and injuring an officer, and a penalty of life in prison for someone who kills or kidnaps an officer.
Mother's milk
Will the medicines taken by mothers who are breastfeeding have an impact on their infants?
That's a question that doctors too often cannot answer, according to Rep. Kathy Castor. The Democrat reintroduced a bill (HR 1117) that would create a national clearinghouse with clinical research on medication and lactation, hoping to spur more study.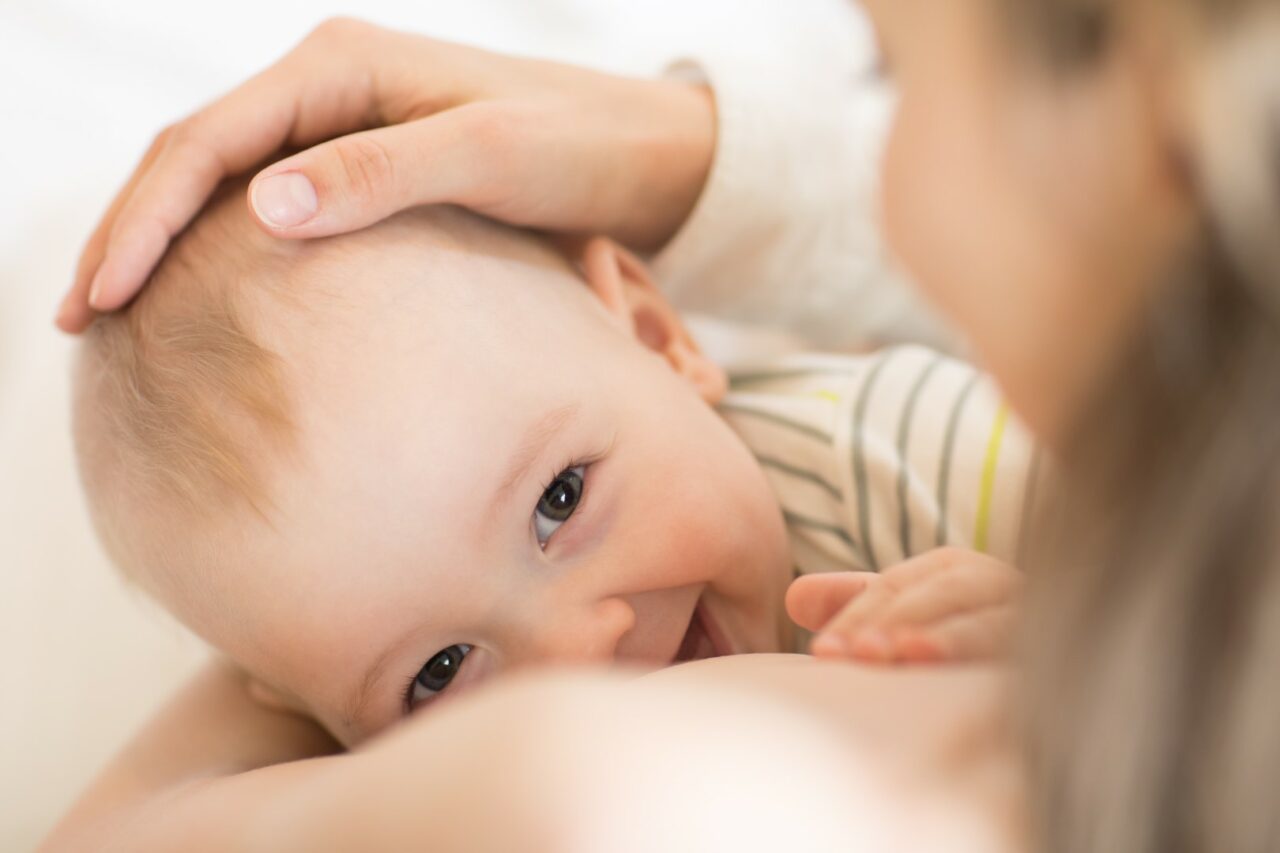 "Pregnant and lactating women have very little information on the safety of therapeutics and vaccines in pregnancy, and even less on the safety for the baby while breastfeeding," the Tampa Democrat said. "We can do better. Expectant mothers and their doctors should have accurate information about the effects of medications used during pregnancy to ensure the best health outcomes for themselves and their babies.
"The presumption that the use of medications throughout pregnancy and lactation is unsafe is inaccurate in many cases and may actually endanger the health of moms and babies."
Castor introduced the Advancing Safe Medications for Moms and Babies Act with Reps. Brian Fitzpatrick, a Pennsylvania Republican, and Lauren Underwood, an Illinois Democrat.
Credits earned
Rep. Vern Buchanan in the last Congress worked to include changes to the G.I. Bill to ensure soldiers who are transferred have their course credits moved with them. But the administration hasn't caught up to those changes yet,
With the Living Arts College in North Carolina abruptly shuttering, Buchanan said there's an urgency to make sure student veterans and enlistees don't have their college education compromised. He wrote a letter to Biden and Veterans Affairs Secretary Denis McDonough pressing the issue.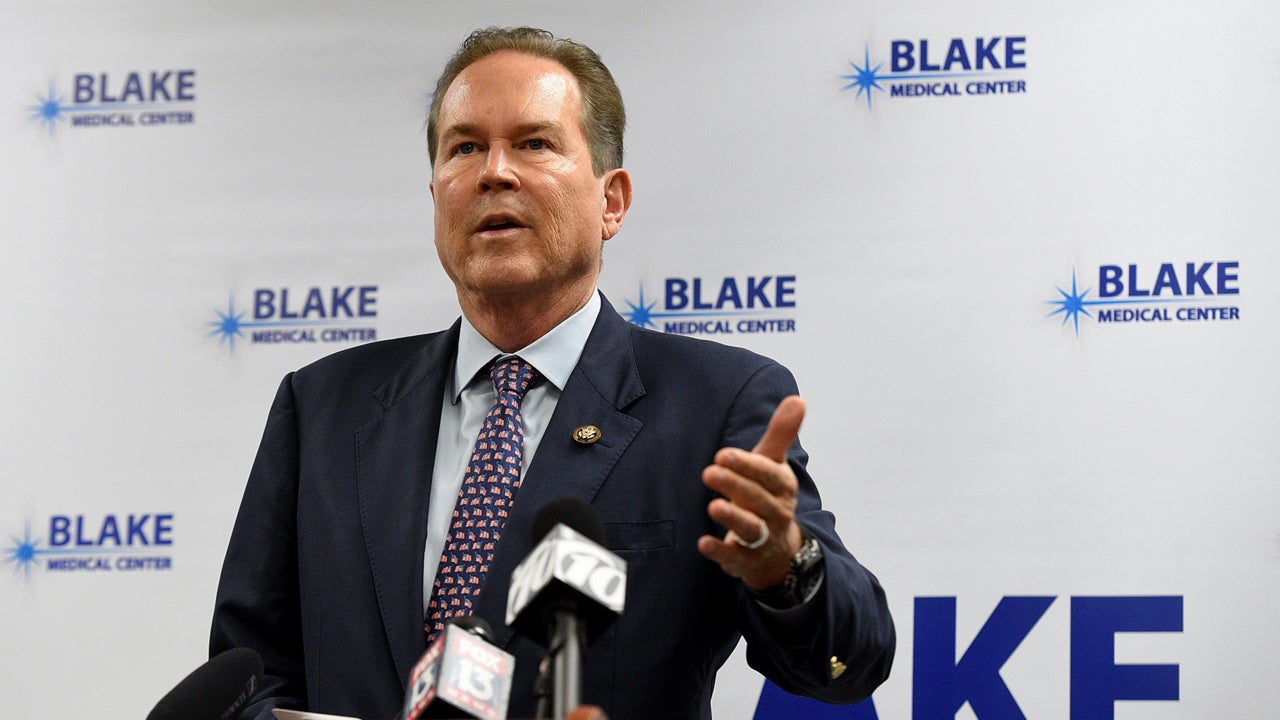 "As you may know, last year, my bill, the Veterans Eligible to Transfer School (VETS) Credit Act, was signed into law. This new law will assist student veterans affected by the cancellation of their educational program or the closure of their school by providing information instructing them how to reclaim G.I. Bill benefits and transfer them to a new institution," the Longboat Key Republican wrote.
"While current law requires the Department of Veterans Affairs (VA) to restore G.I. Bill benefits (up to 12 credits) to eligible student veterans whose schools close or program ends in the middle of a semester, the process can be very confusing and oftentimes leaves veterans unable to easily transfer their earned credits to a new school."
He said the VA's portal for G.I. Bill Restoration remains out of date and out of compliance. If that doesn't change immediately, credits earned through the program will be lost for the impacted students.
"Our brave men and women put it all on the line to defend our country and our way of life," Buchanan wrote. "The very least we can do is ensure they are able to receive the full range of benefits they have earned and deserve by virtue of their service."
Academic success
Meanwhile, three members of Florida's House delegation focused on the transition from service into higher education. Reps. Gus Bilirakis, a Palm Harbor Republican, Lois Frankel, a West Palm Beach Democrat, and Mike Waltz, a St. Augustine Beach Republican, introduced the Veteran Education Empowerment Act, which would establish student veteran centers on campuses across the country.
"As a mother of a U.S. Marine war veteran, I've seen firsthand the adjustment from military to civilian life," Frankel said. "Veterans often make tremendous sacrifices to serve our country and deserve an opportunity for a successful civilian life when they return home. Providing a welcoming environment on college campuses to respond to veterans' unique transition puts them on the path to their new journey."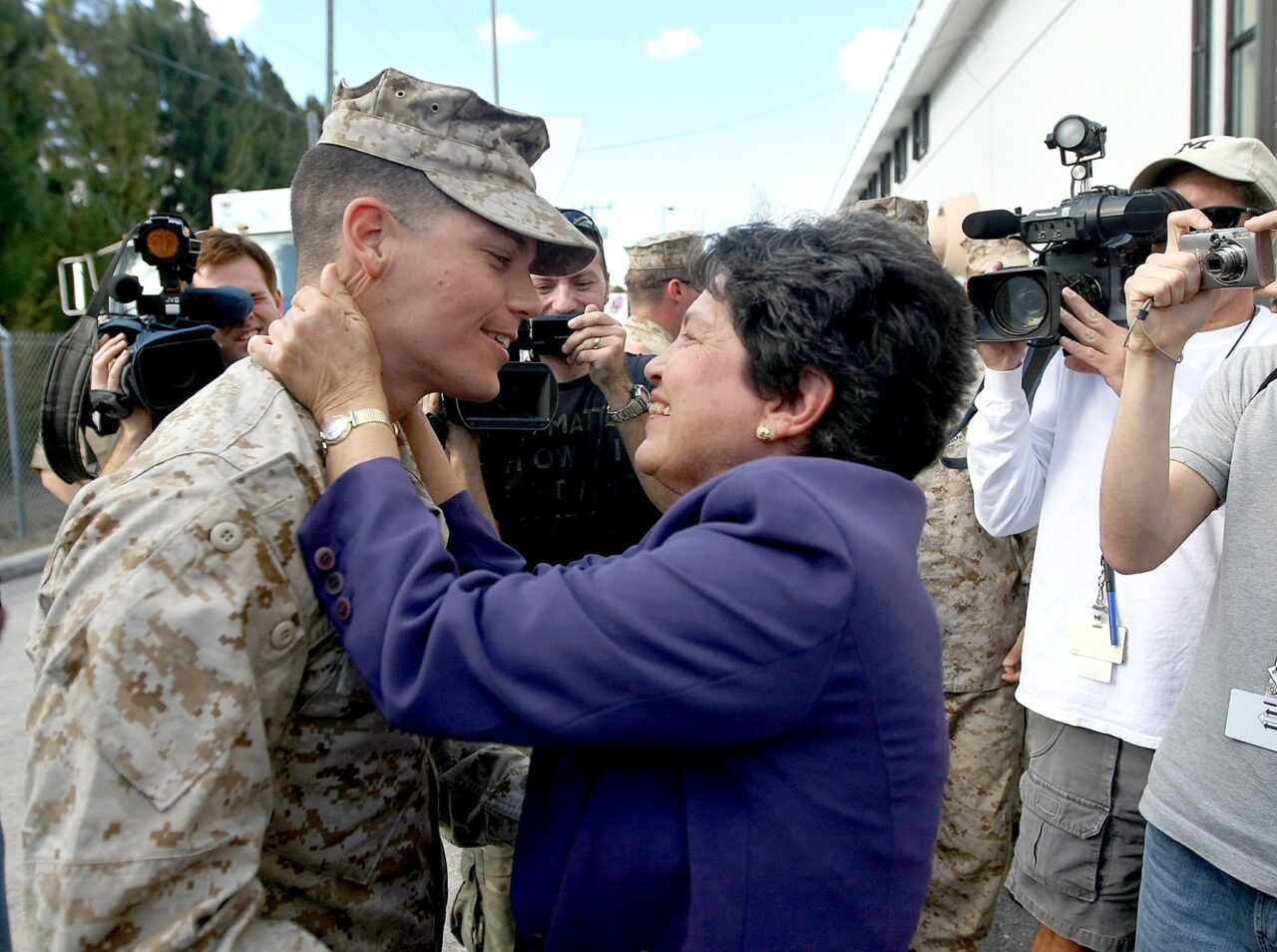 The centers would provide one-stop shops for veterans enrolled in colleges and universities to find academic support, mentorship, financial aid and career counseling. Frankel last year secured $9 million for existing centers around the country, and the new legislation aims to establish more.
"As a veteran, I know how difficult the transition into civilian life can be for our veterans," said Waltz, a Green Beret. "Sadly, the dropout rate for student veterans is high due to the many obstacles they face while getting an education. We must help them succeed on their academic journeys by providing access to Student Veteran Centers at universities and colleges across America."
Bilirakis said he has seen the effectiveness of student centers where they already operate.
"I have personally visited many schools that offer Student Veteran Centers and spoken with the veterans who utilize them. The veterans confirm that the enhanced services and specialized resources provided through the centers are invaluable as they seek to successfully reintegrate into civilian society," said Congressman Bilirakis. "I hope my colleagues will join us in expediting passage of this important initiative."
On notice
EMILY's List, a prominent Democratic PAC focused on electing pro-choice women to office, has its sights set on anti-abortion members in purple districts. The organization announced 23 House Republicans "on notice" for their records, including a member of Florida's House delegation.
"Rep. María Elvira Salazar has been voting against the interest of the people of Florida's 27th Congressional District during her entire time in office," said EMILY's List President Laphonza Butler.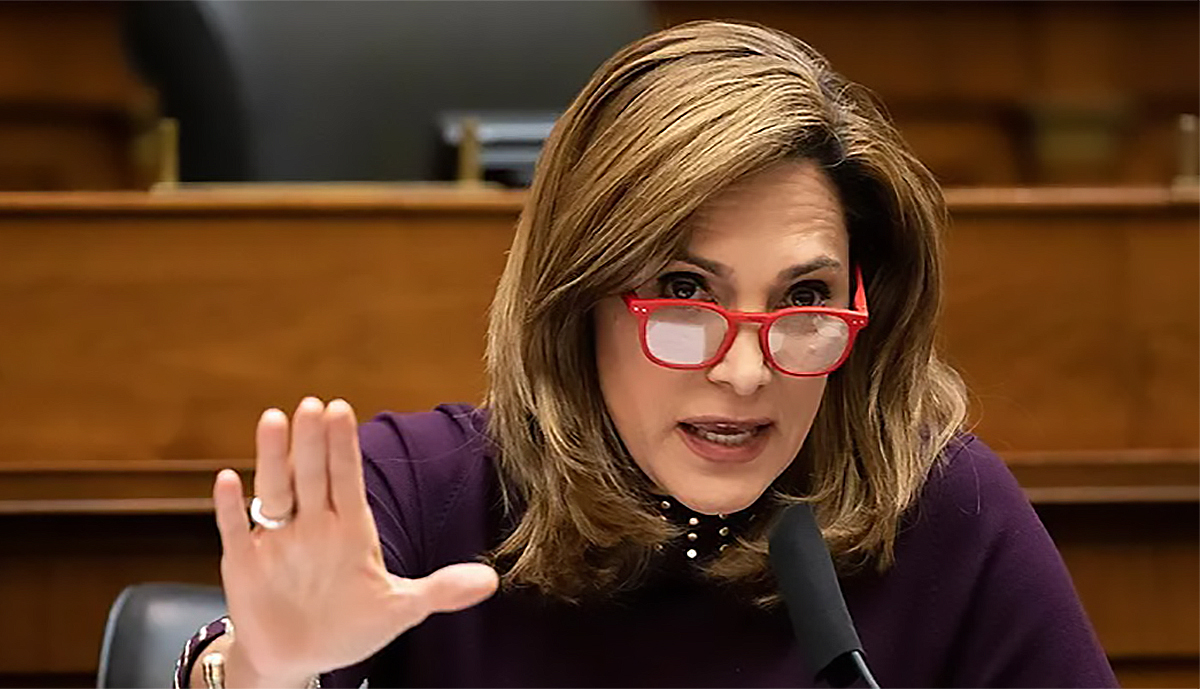 "She praised the Supreme Court overturning Roe v. Wade, voted against the Women's Health Protection Act, and even voted against a bill that sought to protect patients who traveled to other states to receive reproductive health care. And amidst a dangerous infant formula shortage last year, Salazar voted against federal funding to increase supply for desperate parents everywhere. Salazar is committed to rolling back rights for Floridians and all Americans, and she must be replaced in the next election."
NRA to Shumaker
Shumaker Advisors hired a well-known National Rifle Association lobbyist to its Washington roster. Jason Ouimet will join the firm as a senior vice president of Federal Affairs.
"Jason is one of the most well-known and respected lobbyists in the nation and having him join Shumaker Advisors is a significant win for both our team and clients," said Ryan Walker, senior vice president of Federal Affairs at Shumaker Advisors. "He is hardworking, honest and decisive. And with more than 20 years of experience in U.S. legislative and regulatory policymaking, Jason will certainly be an asset to help our clients achieve their goals."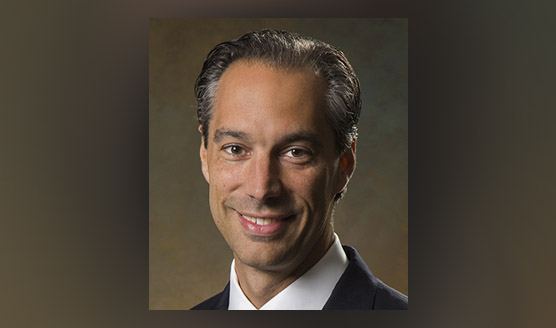 Ouimet worked with the NRA for 18 years, rising to executive director of the National Rifle Association Institute for Legislative Action. The NRA-ILA has a significant place in Florida politics, where the firm helped shape gun policy for years in the Sunshine State. Shumaker has grown its office in Washington while further establishing itself in Florida, Ohio and the Carolinas.
"I am honored and excited to join the prestigious team at Shumaker Advisors," Ouimet said. "I look forward to using my years of knowledge and insights to help clients navigate the legislative and executive branches of the federal government. In this chapter of my career, I'm set on making an even greater impact and difference for those I serve."
On this day
Feb. 24, 1868 — "President Andrew Johnson impeached" via History.com — The House voted 11 articles of impeachment against Johnson, nine of which cite his removal of Secretary of War Edwin M. Stanton, a violation of the Tenure of Office Act. The House vote made Johnson the first President to be impeached in U.S. history. At the outbreak of the Civil War in 1861, Johnson, a Senator from Tennessee, was the only Senator from a seceding state who remained loyal to the Union. In 1862, President Abraham Lincoln appointed him military governor of Tennessee, and in 1864 he was elected Vice President of the United States. Sworn in as President after Lincoln's assassination in April 1865, President Johnson enacted a lenient Reconstruction policy for the defeated South.
Feb. 24, 2022 — "Russian forces invade Ukraine" via Reuters — Russia launched an unprecedented invasion of its neighbor Ukraine, with military assaults on several key Ukrainian cities including its capital, Kyiv. The attack on Ukraine is taking place both on the ground and by air, with reports that Russian forces have breached the Kyiv region. Explosions have also been heard in the cities of Odesa, Kharkiv and Mariupol, and there are reports of fighting and fatalities in other parts of the country. Officials said the offensive had already killed dozens of soldiers and several civilians. Stocks fell sharply on the news of the invasion with investors fleeing for safe-haven assets, while global energy prices jumped to multiyear highs.
Happy birthday
Best wishes to Rep. Darren Soto, who turns 45 on Saturday, Feb. 25.
___
Delegation is published by Peter Schorsch and compiled by Jacob Ogles and edited and assembled by Phil Ammann and Ryan Nicol.