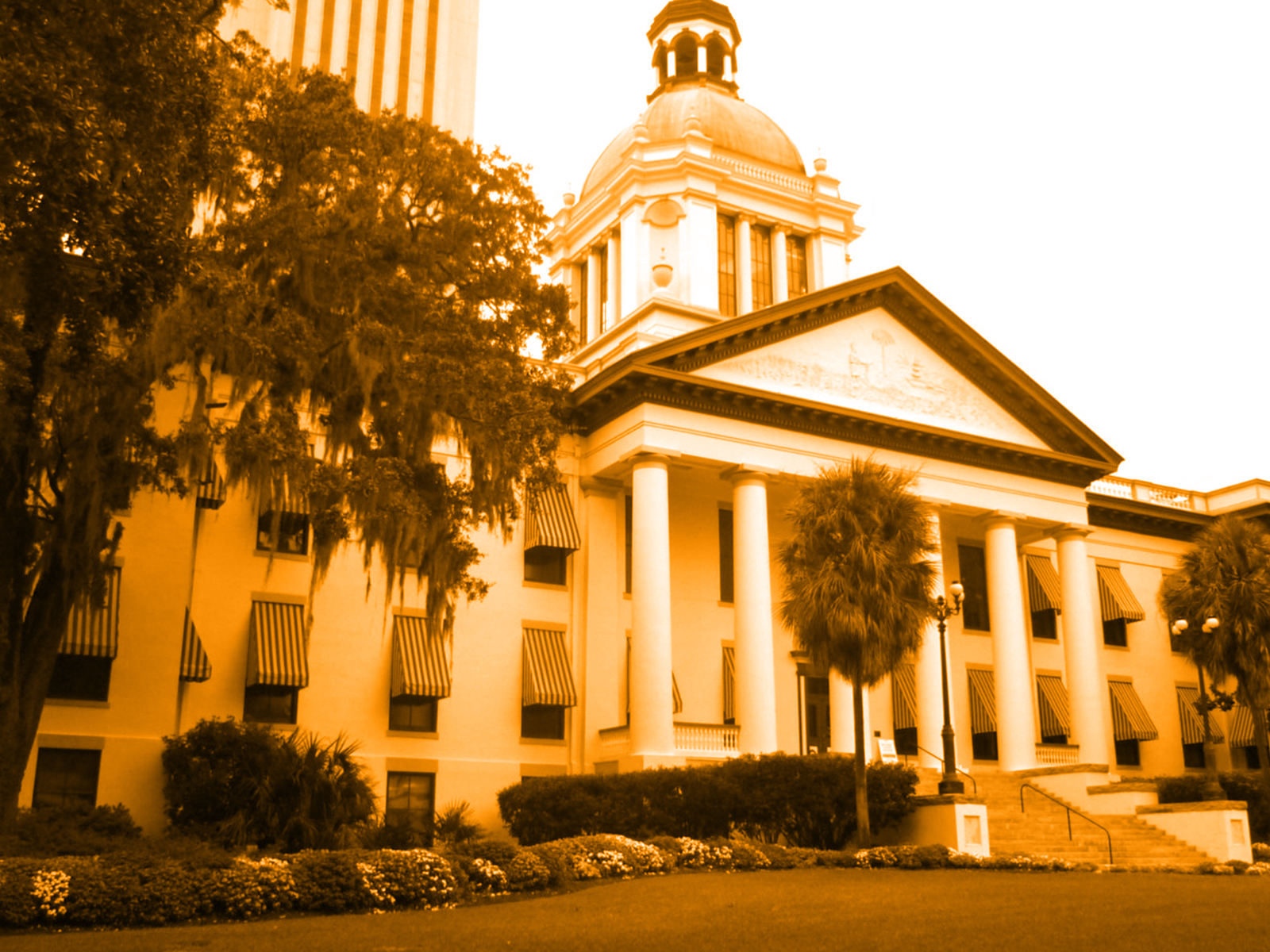 Politics shouldn't be pale. Get 'Sunburn'ed — right now.
Good Tuesday morning.
Happiest of birthday wishes to the love of my life, Michelle.
We've had an incredible year together, as she found the strength and resolve to turn her health scare of 2021 into a mission to be her better self in 2022. Now, each week, I see her next to me on a tennis court, whipping her backhand into shape.
Of course, Michelle remains the most considerate and loving mother, nurturing Ella Joyce as she blossoms into a young woman. Fortunately for Ella, she has a wonderful role model in her mom.
I can't wait to celebrate Michelle today, this week, this year, and for many years to come as she continues to dazzle us all with her astute balancing of so many loves, passions and priorities.
Happy birthday, my Love!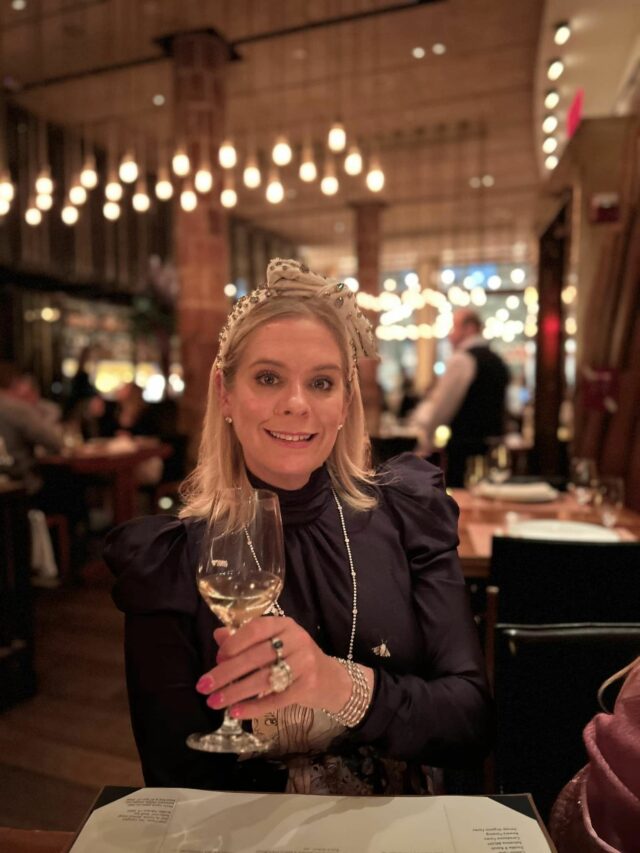 ___
Calling all Florida Influencers — the 2023 Regular Session is almost upon us!
Florida Politics invites interested parties to take part in a final Influencer Poll before the gavel falls Tuesday.
If you are in The Process or know someone with solid insight into what's happening — or going to happen — in The Capitol during the upcoming 60-day work period, we want to hear from you!
Drop us a line at [email protected], and we'll add you (or them) to the list.
Thanks for your support and good luck with Session!
___
Just as pandemic politics seemed to fade, culture war battles sped into the inside lane and are gaining fast. The ebb and flow of supercharged issues is a never-ending symptom of a polarized Florida — and an increasingly partisan Tampa Bay area.
Politicians in the region focus on varying forces — from land use and urban redevelopment on County Commissions and City Councils to school choice, teacher pay and water conservation among state lawmakers — but they all seek a version of what's best for Tampa Bay.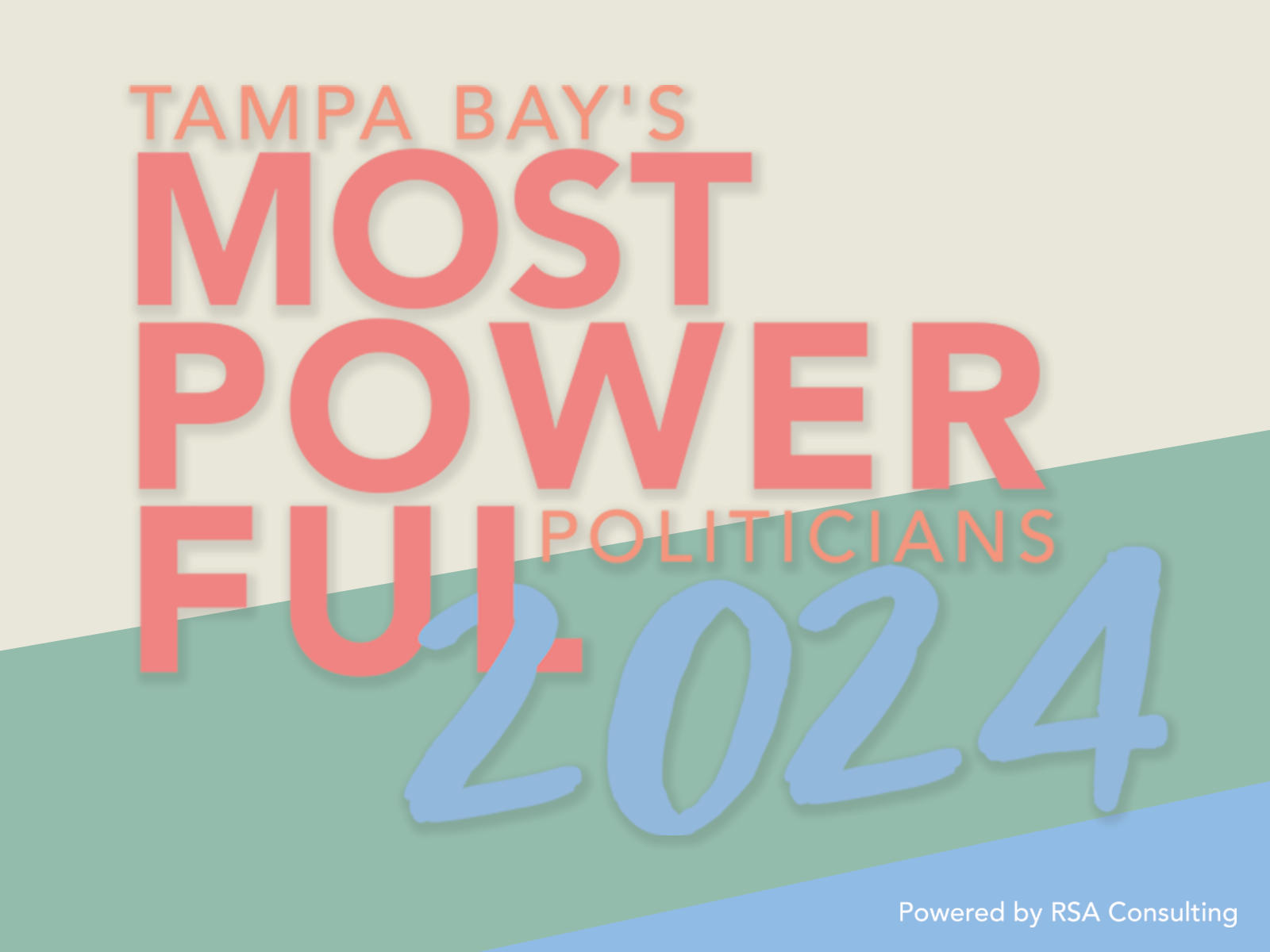 This past year saw an incredible shift in partisan dealings, particularly in Hillsborough and Pinellas counties, which had been trending blue in recent years.
The red wave that escaped much of the nation during the 2022 Midterms was very much a red tsunami in Florida, and even Tampa Bay.
Republicans are armed more than ever in recent years with majorities to push their agendas, while Democrats are left rebuilding and trying to figure out how best to use what power remains.
So, who wields the clout — and who's bold enough to flout it? For the 2023 list of Tampa Bay's Most Powerful Politicians, Florida Politics scoured opinions from a panel of leaders, lobbyists and politicos, each an expert on the wielding of influence.
Special thanks to RSA Consulting Group, sponsors for this year's rankings.
As for methodology, we define the Tampa Bay region as Pinellas, Hillsborough, and Pasco, but can also include Hernando, Polk or Sarasota — if the politicians from those counties impact either Pinellas or Hillsborough.
We define a politician as being in office or running for office. First on a panelist's list earns them 25 points, second earns 24 points, and so on; being listed 25th earns a politician one point. Points are added and, voilà, we have a list.
Special thanks go to the panelists who were essential to developing the 2023 list: Christina Barker of the Vinik Family Office, Ashley Bauman of Mercury, Ed Briggs of RSA Consulting, political consultant Maya Brown, Ricky Butler of the Pinellas Co. Sheriff's Office, Reggie Cardozo of The Public Square, Ronald Christaldi of Schumaker, Barry Edwards, Joe Farrell of Pinellas Realtors, pollster Matt Florell of Vicidial Group, Shawn Foster of Sunrise Consulting Group, Adam Giery of Strategos Group, political consultant Max Goodman, Mike Griffin of Savills, Todd Josko of Ballard Partners, Natalie King of RSA Consulting, political consultant Benjamin Kirby, Merritt Martin of Moffitt Cancer Center, Mike Moore of The Southern Group, Ron Pierce of RSA Consulting, J.C. Pritchett, pastor of St. Pete's Faith Church, Darren Richards of Tucker/Hall, Preston Rudie of Catalyst Communications Group, Amanda Stewart of Johnston and Stewart, Bemetra Simmons of the Tampa Bay Partnership, Alan Suskey of Shumaker Advisors and communications consultant Janelle Irwin Taylor. With Michelle and Peter Schorsch.
Posts will go live throughout the week, from No. 25 to No. 1. They will be available here — check back frequently to follow along.
___
Jacksonville's next Mayor will not be elected in March, according to a new poll from the University of North Florida's Public Opinion Research Lab.
PORL asked voters who they planned to back in the March 21 municipal election, finding Democrat Donna Deegan, a former newscaster, in the lead but far short of the 50%-plus-one she needs to avoid a May runoff. The No. 2 option was "don't know" at 22% followed by Jacksonville Chamber of Commerce CEO Daniel Davis, who earned 20% support.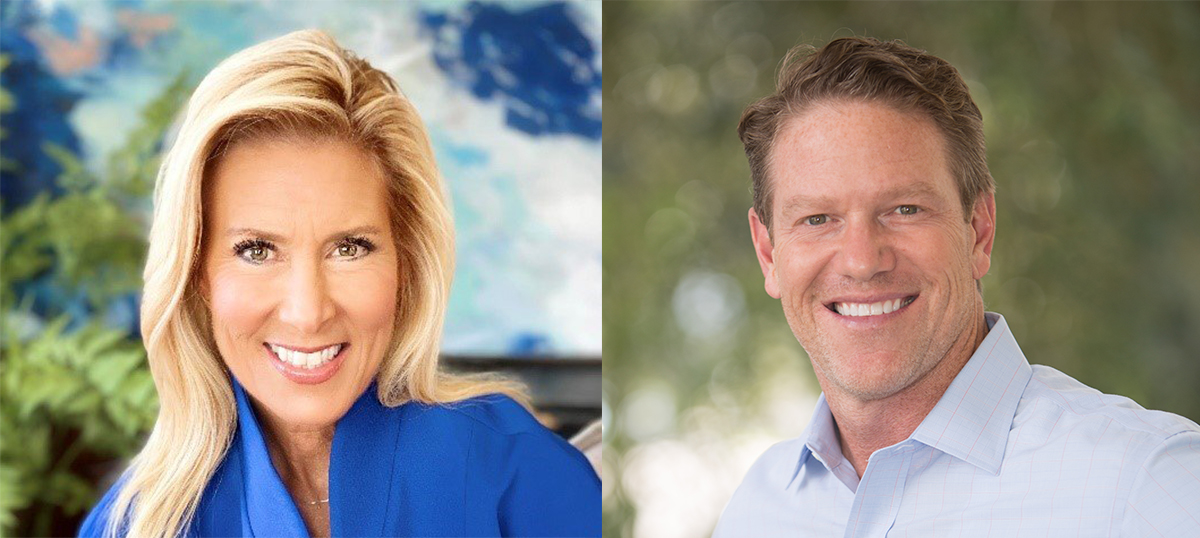 "Donna Deegan is the clear front-runner in a crowded field, that looks poised to go until May," said Michael Binder, PORL faculty director and UNF Professor of Political Science. "That said, 31% of Republican and 24% of Independent voters are still undecided and that means it could still be anyone's race."
The rest of the field landed in the single digits — Republican City Council member Al Ferraro drew 8% support, Democratic former Sen. Audrey Gibson pulled 7%, and Republican City Council member LeAnna Gutierrez Cumber drew just 5% backing. No-party candidate Omega Allen and Republican Frank Keasler each polled at 1%.
Deegan's lead is built on strong support among registered Democrats, 69% of whom said she had their vote. She is also the top choice among men, women, White, Black, Hispanic and no-party voters, as well as with all age groups and voters with or without a college degree.
But much of her lead stems from Republicans having more options on the initial ballot. Cumulatively, the GOP field leads in several of those blocs and those voters are likely to coalesce behind the Republican option in the second election.
Still, hypothetical head-to-heads show Deegan with the advantage regardless of who she faces in May. She would defeat Davis 48%-39% if the election were held today. She holds a 51%-35% lead over Ferraro and a 53%-30% lead over Cumber.
PORL's toplines match a recent St. Pete Polls survey commissioned by Florida Politics that found Deegen leads the field with 35% support followed by Davis at 17.5%. About one in five likely voters told the pollster they remained undecided.
The UNF PORL poll also measured voter opinion on the most prominent issues facing the Bold City. Crime was the clear leader at 37% overall, with a plurality of Democrats (27%), Republicans (46%) and NPAs (42%) identifying it as their top concern. Education, housing and the economy followed at 12% each.
The UNF PORL poll was conducted Feb. 20-24 by live telephone interviews using a "live dial" survey that weighted responses across Jacksonville's state House districts. It has a sample size of 531 likely voters and a margin of error of plus or minus 4 percentage points.
— SITUATIONAL AWARENESS —
—@SenMarcoRubio: The reports from Mexico this past weekend show the broad distrust Mexicans have in AMLO's electoral reforms that will gut @INEMexico. The U.S. and allies should watch this very closely and reinforce INE's safeguards of democratic standards in Mexico.
—@GovRonDeSantis: I signed legislation to end Disney's self-governing status, placed the area in state receivership, and appointed 5 members to a state control board. Disney no longer has its own government, will live under the same laws as everyone else, and pay its debts and fair share of taxes.
Tweet, tweet:
Disney World Fortifies Borders With Armed Characters As Park Announces Plan To Secede From Florida https://t.co/Sb5HYhjOhB pic.twitter.com/s6MQ2L6UWy

— The Onion (@TheOnion) February 27, 2023
Tweet, tweet:
.@Paul_Renner thank you for your leadership on HB 1. We are happy to share with your constituents the good work you are doing for all of Florida's students. #FlaPol pic.twitter.com/rwLxdv45uF

— Skylar Zander (@SkylarZander) February 27, 2023
Tweet, tweet:
Don't forget to celebrate #NationalStrawberryDay with some fresh Florida-grown berries or strawberry shortcake! pic.twitter.com/EGhxm4nsi0

— Rick Scott (@SenRickScott) February 27, 2023
—@Jason_Garcia: One of the people Ron DeSantis just appointed to the board of the Reedy Creek Improvement District gave DeSantis $50,000 last year.
—@JacobOgles: @BridgetAZiegler's appointment to the new RCID should quiet any suggestions there's a rift between @ChrisMZiegler and @GovRonDeSantis over alleged closeness to Trumpworld.
Tweet, tweet:
Early voting begins today for 2023 @CityofTampa Municipal Election! Lifelong Tampa resident State Attorney Suzy Lopez was first in line to cast her vote 🇺🇸@HillsboroughSOE pic.twitter.com/iv0YdpHf3E

— State Attorney's Office 13th Judicial Circuit (@sao13th) February 27, 2023
Tweet, tweet:
After further reflection, things are looking up for our latest recruit class. pic.twitter.com/CbBx685Pdy

— Clearwater Police Department (@myclearwaterPD) February 27, 2023
— DAYS UNTIL —
'The Mandalorian' returns — 1; 'Creed III' premieres — 3; The Oscars — 4; Tampa Municipal Election — 7; 2023 Legislative Session convenes — 7; Florida TaxWatch's State of the Taxpayer Dinner — 14; Premiere date for Season 3 of 'Ted Lasso' — 15; World Baseball Classic finals begin in Miami — 17; annual Red Dog Blue Dog fundraiser — 21; 'John Wick: Chapter 4′ premieres — 24; 'Succession' Season 4 begins — 26; MLB Opening Day 2023 — 30; Tron Lightcycle/Run debuts in Walt Disney World — 35; Suits for Session — 36; 'Air' starring Ben Affleck and Matt Damon premieres — 37; NBA Play-In Tournament begins — 42; Taylor Swift 'Eras' Tour in Tampa — 47; NBA playoffs begin — 47; final performance of 'Phantom of the Opera' on Broadway — 47; American Association of Political Consultants Pollies '23 conference begins — 49; 2023 Session Sine Die — 66; 'Guardians of the Galaxy Vol. 3' premieres — 66; Florida Chamber 2023 Leadership Conference on Safety, Health & Sustainability — 70; Florida TaxWatch's Spring Meeting — 79; 'Fast X' premieres — 79; Florida Chamber 2023 Florida Prosperity & Economic Opportunity Solution Summit — 87; NBA Finals begin — 93; 'Spider-Man: Across the Spider-Verse' premieres — 94; 'The Flash' premieres — 108; Florida Chamber 2023 Florida Learners to Earners Workforce Solution Summit — 119; 'Indiana Jones and the Dial of Destiny' premieres — 121; 'Mission Impossible: Dead Reckoning — Part One' premieres — 136; Florida Chamber 37th Annual Environmental Permitting Summer School — 143; Christopher Nolan's 'Oppenheimer' premieres — 145; 'Captain Marvel 2′ premieres — 151; 2023 Florida Chamber Annual Meeting & Future of Florida Forum — 237; 'Dune: Part Two' premieres — 249; South Carolina Democratic Primary — 330; New Hampshire and Nevada Democratic Primaries — 344; Georgia Democratic Primary — 351; Michigan Democratic Primary — 364; 'Spider-Man: Across the Spider-Verse' Part 2 premieres — 396; 'Kingdom of the Planet of the Apes' premieres — 451; Opening Ceremony of the 2024 Olympic Games — 514; 'Thunderbolts' premieres — 514; 'Blade' reboot premieres — 556; 'Deadpool 3' premieres — 619; 'Fantastic Four' reboot premieres — 767; 'Avengers: The Kang Dynasty' premieres — 794; 'Avengers: Secret Wars' premieres — 983.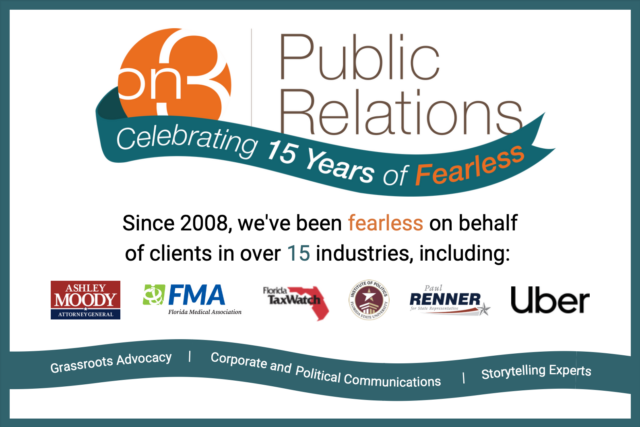 — TOP STORY —
"Gov. Ron DeSantis names new Disney World government Board members" via Gabrielle Russon of Florida Politics — DeSantis named the five Board members who will control Disney World's governing board during a news conference at Lake Buena Vista as he signed the new Reedy Creek measure. The legislation strips Disney of its ability to pick its own Board members and instead gives that power to the Governor.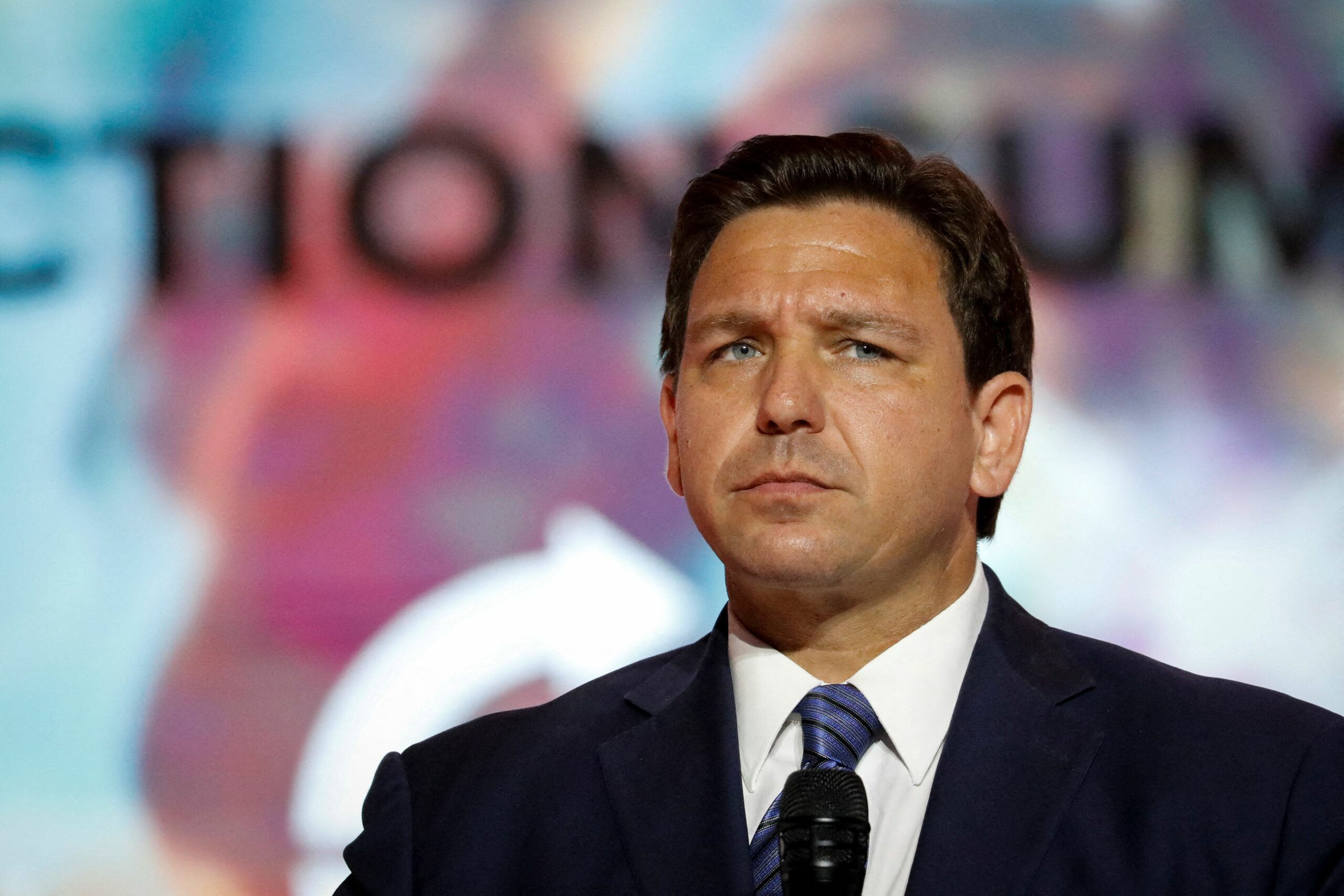 "Today the corporate kingdom finally comes to an end," DeSantis said. "There's a new Sheriff in town, and accountability will be the order of the day."
The new board members are:
— Martin Garcia, a lawyer from Tampa whose business, Pinehill Capital, donated $50,000 to Friends of Ron DeSantis PAC.
— Bridget Ziegler, a Sarasota County School Board member and one of the original founders of the advocacy group Moms for Liberty. Her husband is Christian Ziegler, who just won the race for state Chair of the Republican Party of Florida. The Florida GOP has given $1.75 million to DeSantis' campaign and millions worth of in-kind aid to his campaign. Bridget Ziegler donated $42 to DeSantis' campaign, while her husband gave $177. Her husband also gave $75 to the Friends of Ron DeSantis PAC.
— Mike Sasso, a Seminole County lawyer who donated $370 to the DeSantis campaign and $400 to Friends of Ron DeSantis PAC.
— Brian Aungst Jr., a Clearwater lawyer.
— Ron Peri, whom DeSantis described as a businessman.
The job of the five unpaid board members is to control Disney World's government, which handles millions of dollars in contracts to build the roads, run the utilities and provide emergency services on the resort's giant 25,000 acres.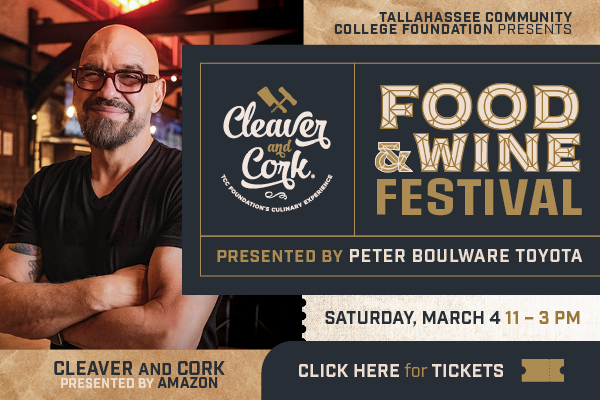 —'THE COURAGE' —
"Preaching freedom, DeSantis leads by cracking down" via Jennifer Szalai of The New York Times — For the most part, "The Courage to Be Free" is courageously free of anything that resembles charisma, or a discernible sense of humor. This one reads like a politician's memoir churned out by ChatGPT. Much of it is given over to laying out what he calls "Florida's blueprint for America's revival," or, as he puts it in his generic summary: "Be willing to lead, have the courage of your convictions, deliver for your constituents and reap the political rewards." What this has meant in practice looks an awful lot like thought policing: outlawing classroom discussion of sexual orientation through the third grade; rejecting math textbooks that run afoul of Florida's opaque review process; forbidding teachers and companies to discuss race and gender in a way that might make anyone feel "discomfort, guilt, anguish or any other form of psychological distress."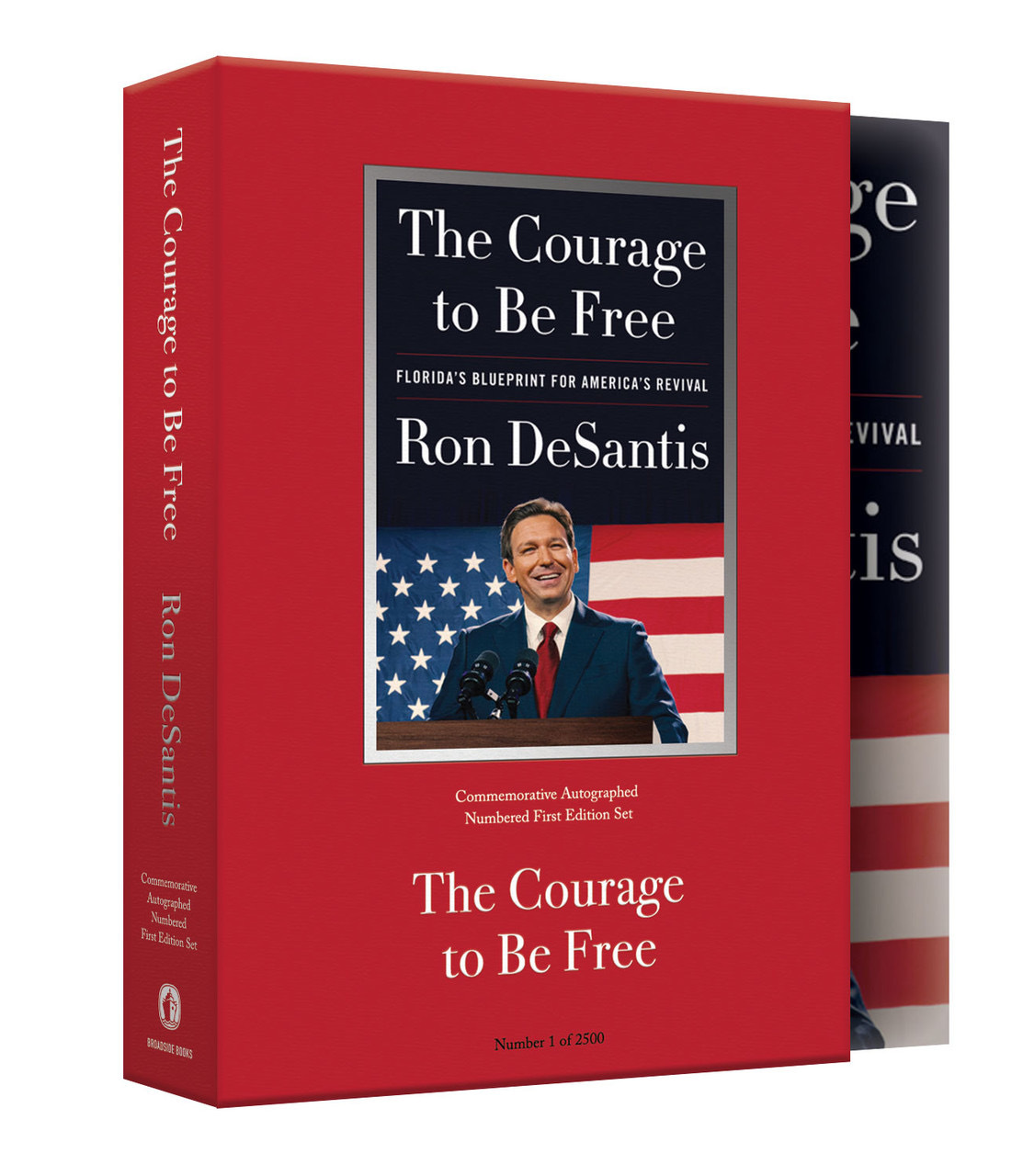 —"DeSantis' scorn-filled book sets tone for potential campaign" via Manuel Roig-Franzia of The Washington Post
—"Early reviews pan new DeSantis book" via A.G. Gancarski of Florida Politics
—"Review: New DeSantis book offers selective narrative for 2024 Primary audience" via A.G. Gancarski of Florida Politics
"'The swamp protects its own': DeSantis takes on GOP establishment in new book" via Brittany Bernstein of the National Review — The Governor writes that the GOP leadership's "unwillingness to conduct effective oversight was a theme that recurred throughout my time in Congress and beyond." He cites the scandal over the IRS's aggressive scrutiny of conservative groups and the ensuing lack of consequences as evidence that "the swamp protects its own." He writes of steps he took to avoid joining the "professional ruling class," including sleeping in his office instead of renting an apartment on Capitol Hill and declining the congressional pension and health care plan. He also stopped trading stocks before assuming office: "I did not want to be in a position where a vote or other action I took could be questioned based on what stocks I owned."
"Former Disney CEO privately complained to DeSantis about 'pressure' from woke left amid Florida fight" via Thomas Phippen of Fox News — As the showdown between Florida's Legislature and The Walt Disney Co. heated up over an education bill that liberal activists incorrectly labeled the "Don't say gay bill," Disney's then-CEO called DeSantis and complained about the "pressure" he faced. … The chapter reveals what Bob Chapek, who was Disney CEO at the time, told DeSantis as the fight over Florida's education law heated up in the spring of 2022. "As the controversy over the Parental Rights in Education bill was coming to a head, Chapek called me. He did not want Disney to get involved, but he was getting a lot of pressure to weigh in against the bill," DeSantis writes. "We get pressured all the time," Chapek said, according to the book. "But this time is different. I haven't seen anything like this before."
"DeSantis reveals his one condition for getting married at Disney World" via Aubrie Spady of Fox News — "When Casey first broached the idea of getting married at Disney World, I was surprised because I did not know people even got married there," DeSantis wrote. "My only condition was that no Disney characters could be part of our wedding. I wanted our special day to look and feel like a traditional wedding. I didn't want Mickey Mouse or Donald Duck in our wedding photos," he wrote. In a recent interview with Florida Politics, the couple further discussed the Disney World wedding, admitting it's "kind of ironic" to be wed at the amusement park given the current relationship with The Walt Disney Co. "Well, because, you know, coming from Ohio, that's where I grew up. And so, my family always enjoyed going to Disney. I mean, that we looked forward to it."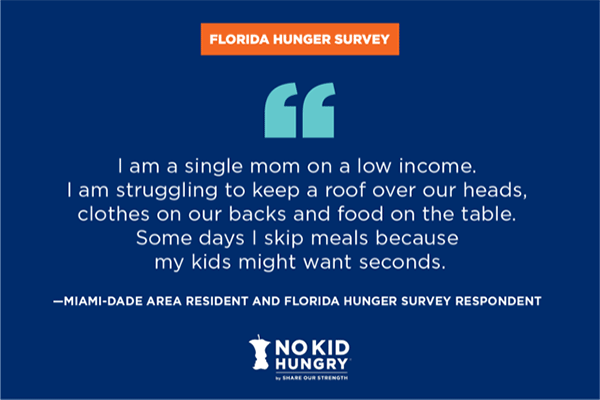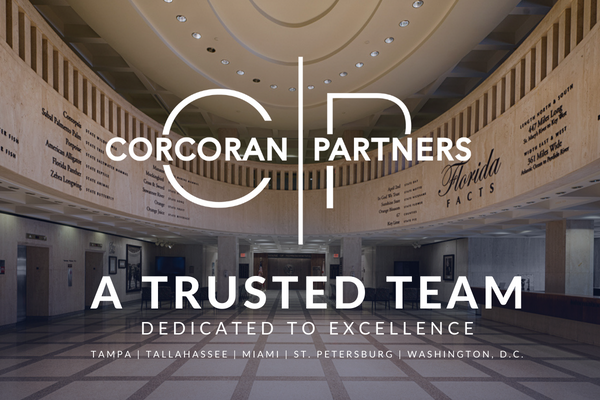 — DESANTISY LAND —
"DeSantis isn't going to CPAC but hits the ground running with book tour" via Steven Lemongello of the Orlando Sentinel — DeSantis is set to kick off a tour in Leesburg on Tuesday to promote his newly released book, "The Courage to Be Free." The Governor is already doing interviews with conservative media. One place he won't be going is CPAC, the Conservative Political Action Conference, the annual Super Bowl of the far right, which is returning to the Washington, D.C., area after two years in Orlando. Instead, he will be off raising money around the country. "CPAC has been getting more and more extreme with each passing year," said Mac Stipanovich, a Tallahassee consultant and former anti-Donald Trump Republican turned independent. "And I think that DeSantis has probably pretty well established his credentials and his credibility with the people who are going to be sitting in the audience at CPAC."
"DeSantis releases new ad: 'Freedom is Worth Fighting For'" via Eric Daugherty of Florida's Voice — Sunday evening, after announcing Rumble is his "video sharing service of choice," DeSantis released a new campaign-style ad dubbed "Freedom is Worth Fighting For." The ad features dramatic music playing over sound bites of DeSantis' second inaugural address last month. "When the world lost its mind … When common sense suddenly became an uncommon virtue … Florida was a refuge of sanity," he said. "Some even say that 'failure is inevitable,'" he went on, speaking about pandemic restrictions and mandates, slamming Joe Biden's border and energy policies, and warning against growing pessimism. The ad changes tune with DeSantis pointing to his "record we can all be proud of."
To watch the ad, please click on the image below:
"DeSantis responds to shooting that killed reporter, 9-year-old in Orlando" via WESH 2 — On Monday, DeSantis responded to a series of shootings in Orlando that ultimately left three people dead, including a reporter and a 9-year-old girl. "I can't believe they let this guy … you have to hold people accountable," he said. "I know the district attorney, state attorney, in Orlando thinks you don't prosecute people, and that's how you somehow have a better community; that does not work. You have these people with multiple arrests, multiple times where they can be held accountable, you keep cycling them out into the community, you are increasing the chances that something bad will happen."
"DeSantis floats 'open market' competing with College Board's Advanced Placement offerings" via A.G. Gancarski of Florida Politics — In comments made in Lake Buena Vista, the Governor suggested an "open market," where the College Board is compelled to compete with other institutions that allow ambitious high school students to get college credit. "Viewing the relationship with the College Board, we really like when students can get college credit in high school. We've expanded things like dual enrollment. But I think what I've just noticed is that Florida has subsidized this one company, College Board, when there are other companies that I think want to compete. And so, I think what we're looking to do is have more of an open market to where schools can pick the best way for college credit," DeSantis said. It's unclear what an "open market" means in this context.
"Most School Board members targeted for ouster voted for student mask mandates" via Anne Geggis of Florida Politics — Mandatory student masks, remember those? The last student mask mandates might have expired 464 days ago, but the payback for School Board members who voted for them, in defiance of DeSantis' executive order, might be coming due. Eleven of the 14 School Board members DeSantis has targeted for replacement in consultation with the parental rights group, Moms for Liberty, voted for mandatory student masks as the 2021-22 school year opened and a new wave of COVID-19 cases spiked. The last mandate expired on Nov. 20, 2021. Board members who live in Alachua, Broward, Leon, Orange and Palm Beach have escaped mention on the list, even if those Boards defied DeSantis' executive order that students could not be required to mask up.
"Florida First Lady wants to change our entire approach to cancer" via Daniel Horowitz of Conservative Review — The more money our government has pumped into cancer research, the more cancer has proliferated, culminating over the past year or so in an explosion of sudden cancers. We've spent $90 billion on cancer research just through the National Cancer Institute from 1971 until last decade. Yes, surgical techniques and early detection have gotten better in making certain cancers more survivable, but why have cancers exploded, and what about the progress and prudence of the standard oncological treatments? This appears to be some of what is vexing the First Lady of Florida in pursuit of her new approach to cancer funding, following her personal bout with breast cancer in 2021.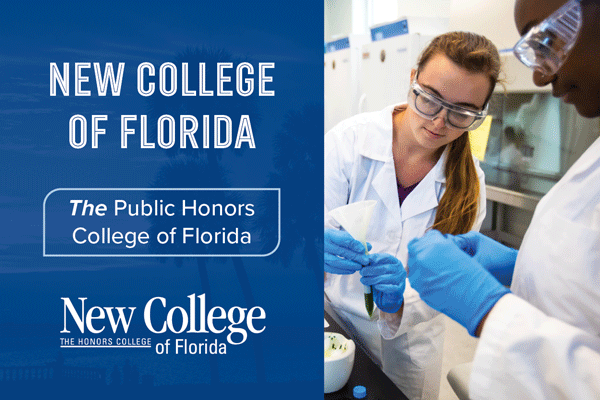 — LEGISLATIVE —
"Democratic lawmakers file abortion rights legislation" via Anne Geggis of Florida Politics — DeSantis has promised to sign hypothetical legislation that rolls back abortion rights even further than the 15-week limit approved last year. Still, though, Sen. Lori Berman is going ahead with trying to enshrine the right to abortion into Florida law to the point allowed before the U.S. Supreme Court overturned Roe v. Wade. That precedent allowed abortion up to 23 weeks of pregnancy. Berman and Rep. Rita Harris have filed identical bills to that effect. The measures (SB 1076, HB 1033) are similar to bills filed last year that didn't get a committee hearing. And now, Republicans control supermajorities in both chambers, ensuring the same fate is likely awaiting the legislation in the upcoming Session.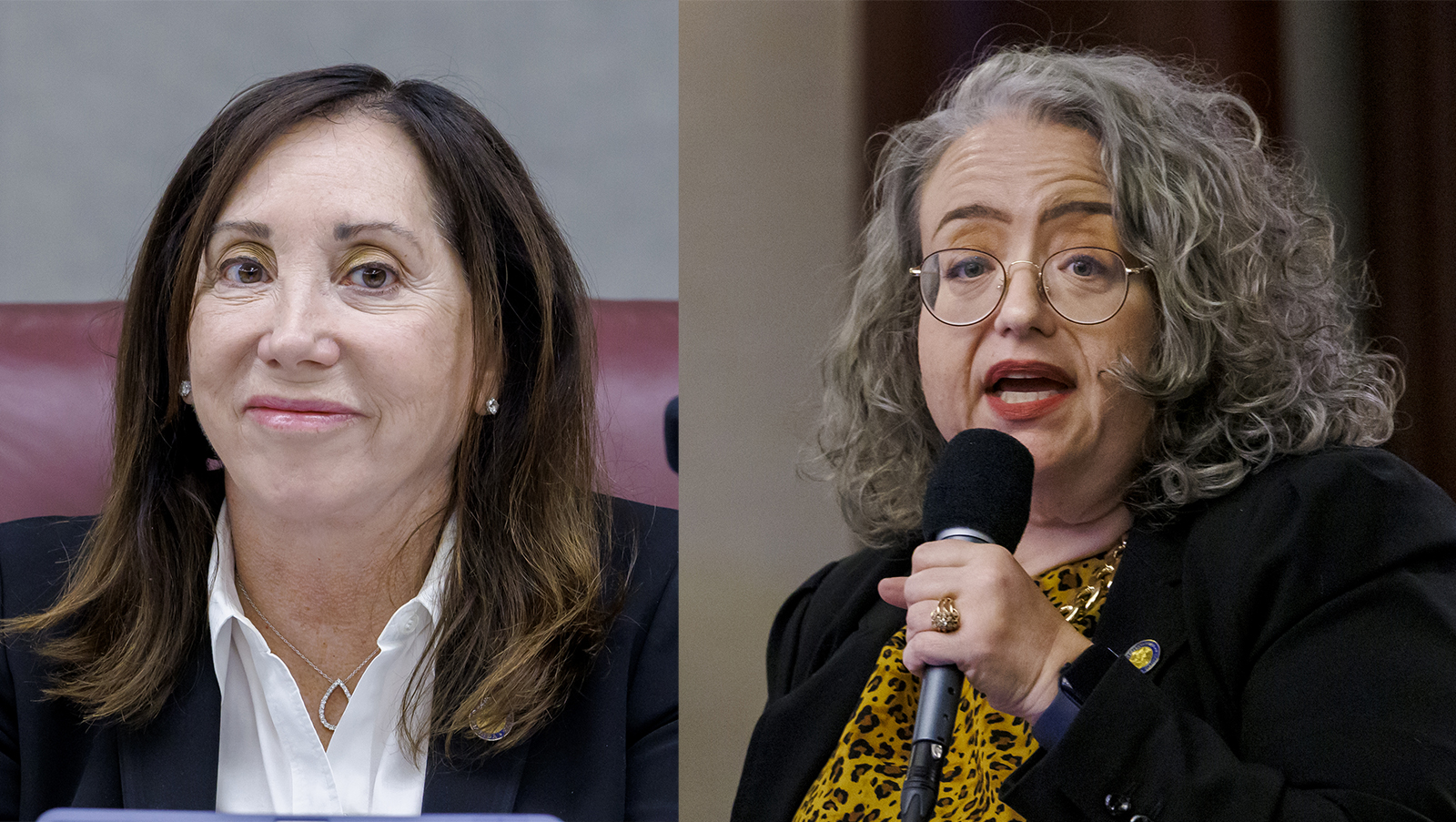 — LEG. SKED. —
— The Joint Revenue Estimating Conference begins to discuss Outlooks for Educational Enhancement Trust Fund: 9: a.m., Room 117, Knott Building.
— The Revenue Estimating Conference begins to discuss ad valorem tax and the impact of Hurricane Ian: 9:15 a.m., Room 117, Knott Building.
— The Florida Public Service Commission meets to discuss a petition for a rate increase by Florida City Gas: 9:30 a.m., Betty Easley Conference Center, Joseph P. Cresse Hearing Room 148, Tallahassee.
Happening today — Rep. John Snyder will speak at a meeting of the Republican Club of the Palm Beaches: Noon, Palm Beach Kennel Club, 1111 North Congress Ave., West Palm Beach.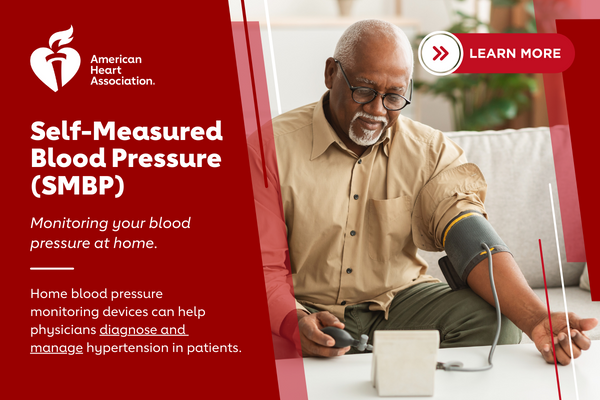 — MORE FROM CAP —
Jimmy Patronis backs crowdfunding scam crackdown — Chief Financial Officer Patronis is supporting legislation that would curb charity scams on GoFundMe and similar crowdfunding platforms. HB 1185 by state Rep. Mike Giallombardo would dissuade prospective fraudsters by requiring them to publish a complete and accurate accounting of all donations collected and spent by the campaign on the crowdfunding platform. "As we saw firsthand following tragedies like the Surfside condo collapse and Hurricane Ian, crowdfunding sites like GoFundMe allow fraudulent accounts to run rampant across the internet, tugging at the heartstrings of those that want to help victims of a terrible disaster. Often these accounts are outright scams, and you have no idea where your money is going or if it will be used to aid the victims of these tragedies," Patronis said. Sen. Nick DiCeglie is preparing to introduce a companion bill in the coming days.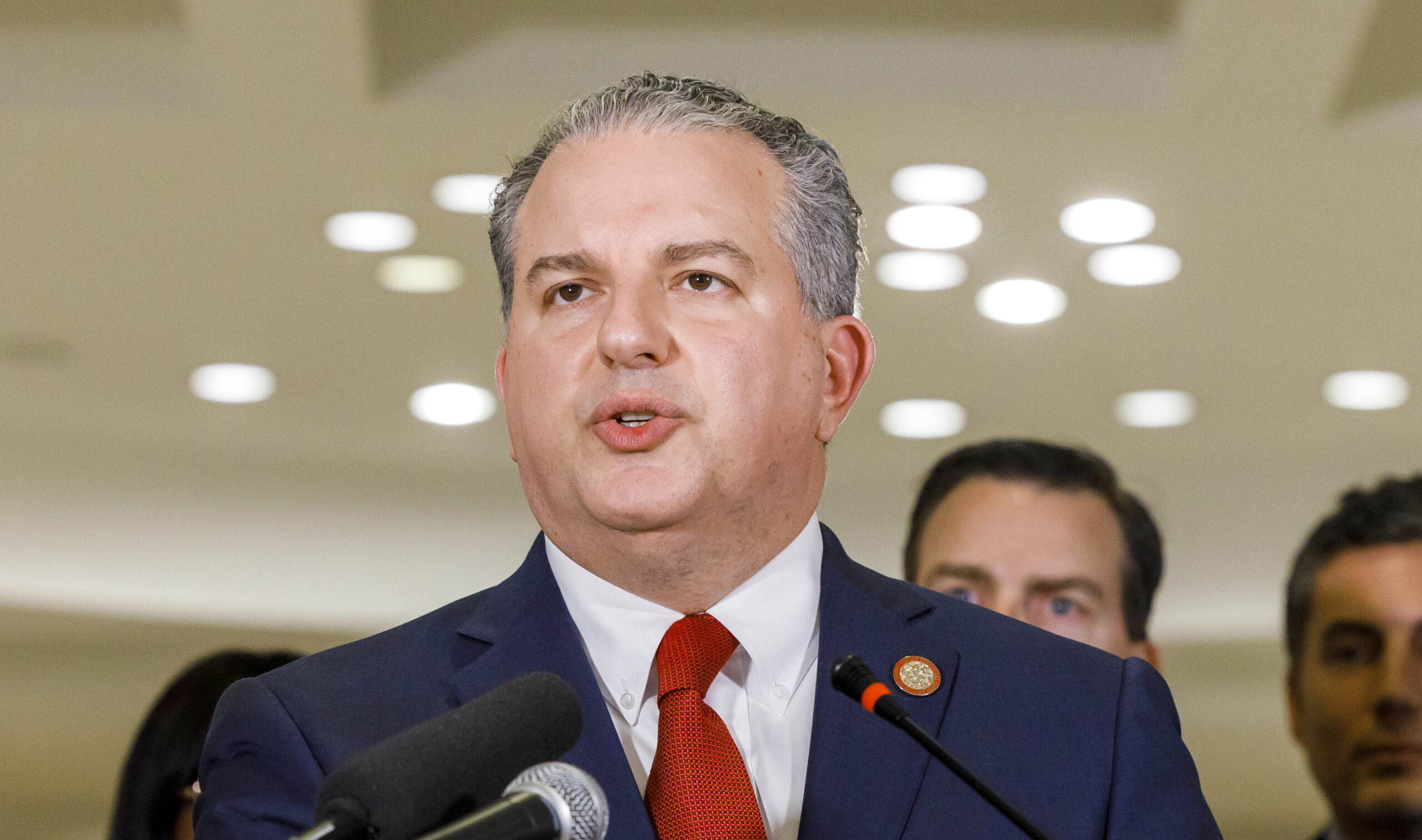 "Stan McClain endorsed by House Speaker Pro Tempore in SD 9 race" via Caden DeLisa of The Capitolist — Rep. McClain announced on Monday that House Speaker Pro Tempore Rep. Chuck Clemons endorsed him in his bid to win a seat in the state Senate. McClain, who currently represents portions of Volusia County in the Florida House, faces a term limit in 2024. He has filed to run in Senate District 9, currently held by Sen. Keith Perry, which extends from Marion to Levy counties and includes the southern portion of Alachua County. "I have seen Rep. McClain prove his strength and character as a leader in the Florida House," said Clemons.
— STATEWIDE —
"In DeSantis' Florida, Black residents sicker, poorer, less educated. It's getting worse." via Wayne Washington of the Palm Beach Post — Black History Month is a time when people in Florida and across the nation take stock of the accomplishments and contributions of Black Americans. But on a broad range of issues, Black Floridians still lag behind White Floridians, and in many areas, the gap has grown in recent years, an analysis by The Palm Beach Post found. Sen. Bobby Powell, a West Palm Beach Democrat and former Chair of the state's Black Legislative Caucus, said the administration of DeSantis is more interested in scoring political points at Black people's expense than working to improve their lives. "Right now, we're under a regime that works to attack the idea of diversity and inclusion," Powell said.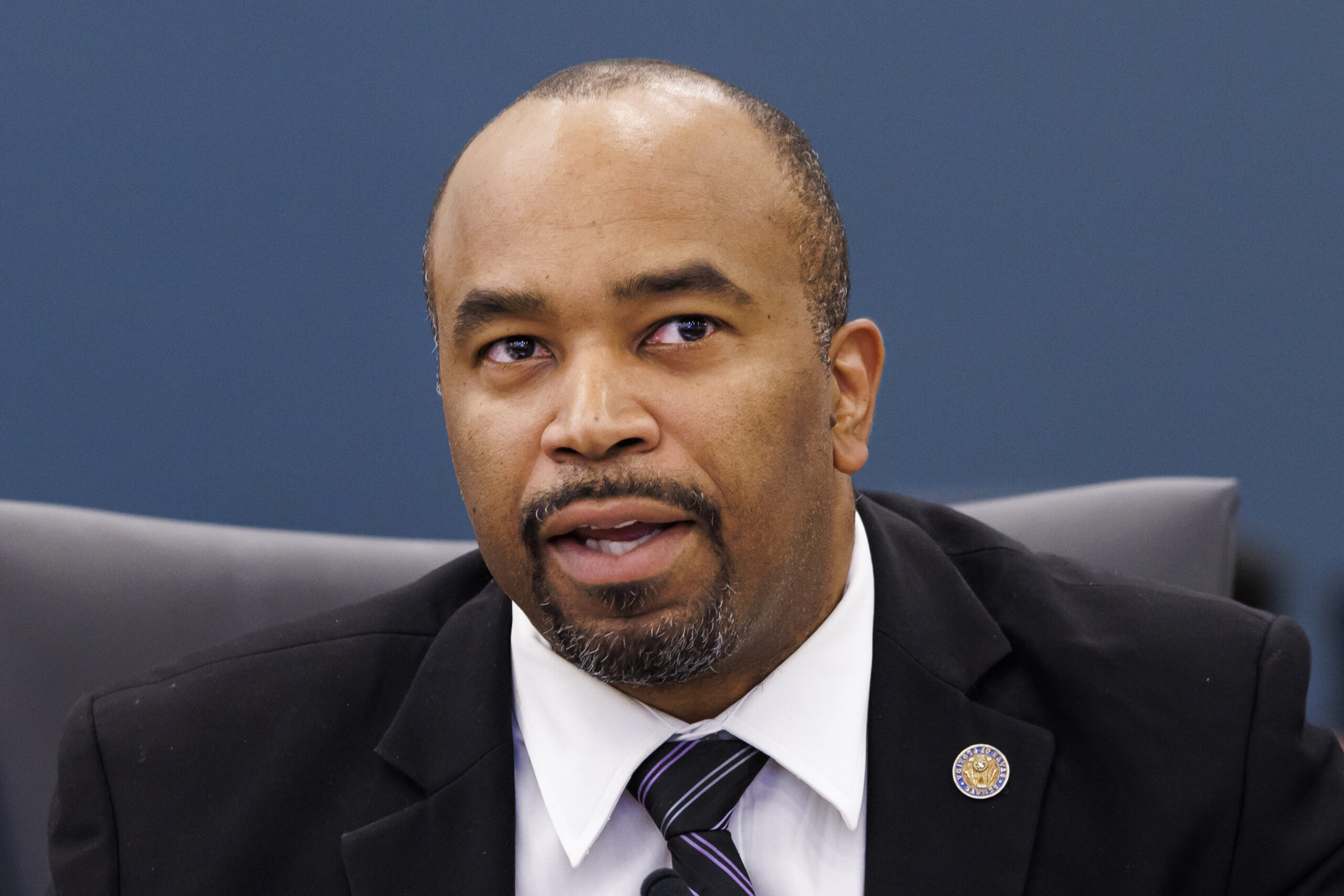 "Sunshine State is primed for an electric vehicle revolution. Are the right pieces of the puzzle in place?" via Hannah Morse of The Palm Beach Post — Ready or not, electric vehicles are here. And Florida is in a prime position to capitalize on the growth in the EV market. Incentives and planning devoted to the expansion of EVs have helped the Sunshine State get a competitive edge over its southeastern U.S. neighbors. But those experts and EV owners themselves say more can be done to accelerate the usage of electric vehicles, from establishing statewide goals to educating consumers.
"Florida gas prices expected to drop throughout the week" via Ana Goñi-Lessan of the Tallahassee Democrat — Floridians are back to paying an average of $3.30 a gallon for gas. A small 4-cent increase last week lowered over the weekend, and experts predict the price will drop even more. "The good news for motorists is that the arrow is once again pointing lower," said Mark Jenkins, a representative for AAA. "Wholesale gasoline prices have declined a total of 15 cents during the past two weeks." The price of $3.30 per gallon is a half-cent less than the average price last Sunday, and 28 cents less than this year's high. The slight jump at the pump last week was likely a response to an oil price hike that happened in mid-February, Jenkins said.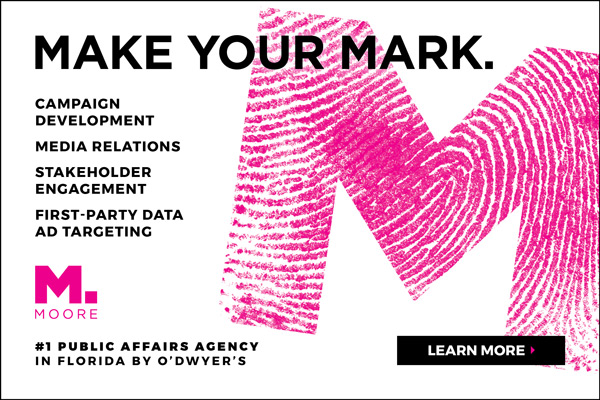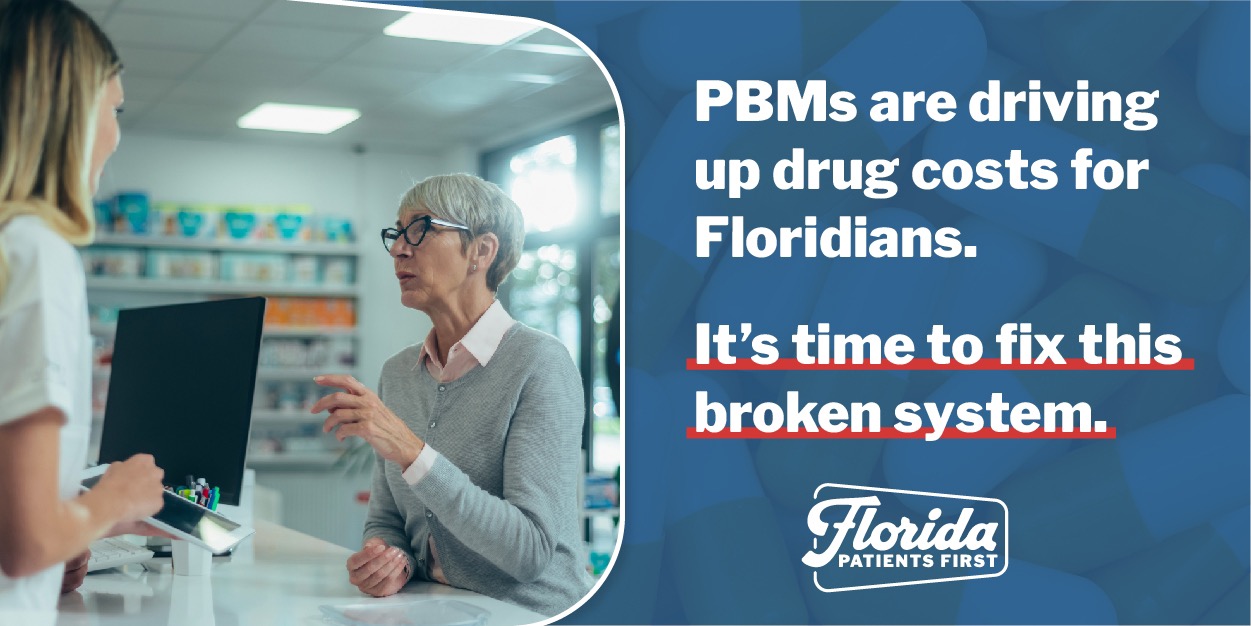 — D.C. MATTERS —
"U.S. Supreme Court denies Crosley Green" via John A. Torres of Florida Today — Barring clemency from DeSantis, Green will be going back to prison for the rest of his life for a 1989 murder that many believe he did not commit. On Monday morning, Green's attorneys with Washington-based Crowell & Moring learned that the U.S. Supreme Court declined to take up Green's petition, known as a writ of certiorari, essentially denying him. "Mr. Green and his family were devastated by the news today. Yet, they are a family of remarkable faith, and they are clinging to one remaining hope — that the State of Florida will grant clemency or parole," said one of Green's attorneys, Keith J. Harrison.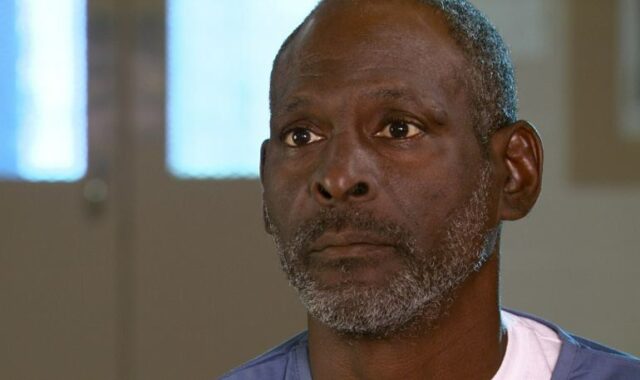 Supreme Court to hear Consumer Financial Protection Bureau case — SCOTUS has agreed to hear a case from the 5th U.S. Circuit Court of Appeals that would defund the federal Consumer Financial Protection Bureau. Under the 2010 Dodd-Frank law, the CFPB draws funding from the Federal Reserve. The 5th Circuit ruled that the funding structure violates the Appropriations Clause of the U.S. Constitution. The ruling has drawn the ire of the Florida Consumer Action Network and other groups, which contend the decision threatens consumers, businesses and the overall financial system. "The Supreme Court appears to appreciate the gravity of this case and what it means for the CFPB, consumers and our financial stability," FCAN Executive Director Susan McGrath said in a news release. "The 5th Circuit's decision has no basis in the Constitution, and we hope the justices overturn it as soon as possible."
"Supreme Court to hear arguments on student debt relief program" via Michael Macagnone of Roll Call — The Supreme Court hears oral arguments Tuesday in two cases to determine whether Biden can lean on a 2003 law to fulfill a campaign promise and forgive up to $20,000 in student loans for millions of borrowers nationwide. The justices are set to decide not only if the Biden administration has the power for a program that could cost the government more than $400 billion, but whether the courts should even allow the lawsuits to challenge the program filed by a group of Republican-led states and a group of frustrated borrowers who don't qualify.
"Top Congressional leaders will get briefing on classified documents" via Billy House of Bloomberg — A select group of congressional leaders on Tuesday will hear from administration officials about classified documents found in the possession of Biden, Trump and former Vice President Mike Pence, people familiar with the matter said. Members of Congress from both parties have been calling for such briefings. The Justice Department has appointed special counsels to investigate how records with classification markings ended up at private residences of Biden and Trump.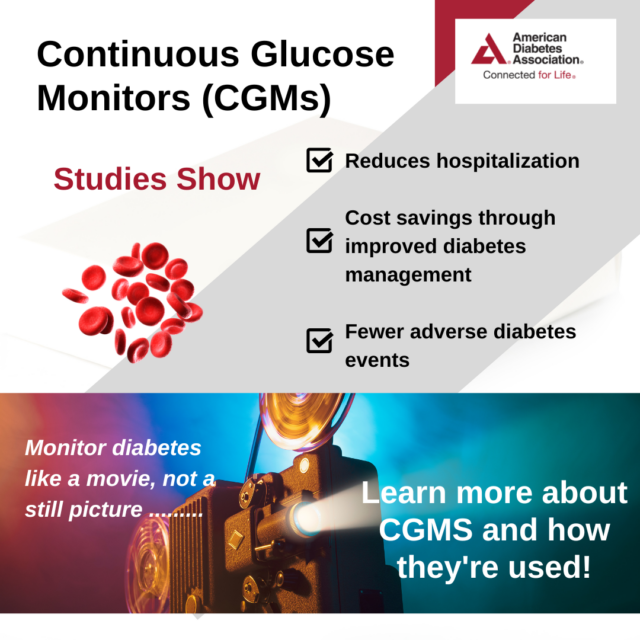 — EPILOGUE TRUMP —
"Donald Trump targets Fox News for 'promoting' DeSantis 'so hard and so much'" via Dominick Mastrangelo of The Hill — Trump renewed his attacks on Fox News this week, accusing the network of underplaying a new poll showing him with a double-digit lead on DeSantis in a potential 2024 Republican Presidential Primary matchup. Trump, in reference to the Fox News poll published Sunday that showed him leading DeSantis by 15 points in a hypothetical matchup, knocked the media giant for "promoting" DeSantis "so hard and so much that there's not much time left for Real News."
—"Trump rips DeSantis as Jeb Bush redux" via A.G. Gancarski of Florida Politics
"Trump White House pressured Disney to censor … Jimmy Kimmel" via Asawin Suebsaeng and Adam Rawnsley of Rolling Stone — The then-President was so upset by Kimmel's comedic jabs that he directed his White House staff to call up one of Disney's top executives in Washington, D.C., to complain and demand action. In at least two separate phone calls that occurred around the time Trump was finishing his first year in office, the White House conveyed the severity of his fury with Kimmel to Disney. Trump's staff mentioned that the leader of the free world wanted the billion-dollar company to rein in the Trump-trashing ABC host and that Trump felt that Kimmel had, in the characterization of one former senior administration official, been "very dishonest and doing things that [Trump] would have once sued over."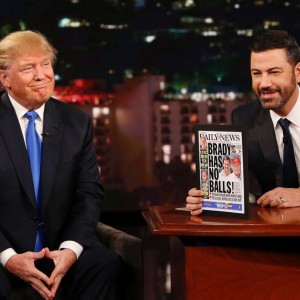 "Watergate prosecutor can't understand why Trump wasn't indicted the moment he left the White House" via Gabriella Ferrigine of Salon — A former Watergate prosecutor questioned why Trump has not already been charged with crimes as legal experts expect him to face potential indictments in multiple investigations. Former Watergate prosecutor Jill Wine-Banks said the Justice Department must hold Trump accountable for "all of his crimes" since losing the election, including for his role in the Jan. 6 Capitol riot and the Mar-a-Lago classified documents scandal, but "that does not take away from the crimes that he may have committed before that." The former prosecutor said she was particularly surprised that Trump was not charged in connection to campaign finance violations that former Trump fixer Michael Cohen pleaded guilty to in 2018.
"Rupert Murdoch testified Fox commentators 'endorsed' Trump's 2020 election lie" via Erik Larson of Bloomberg — Fox Corp. Chair Murdoch testified that Fox News's popular commentators "endorsed" Trump's conspiracy theory about the 2020 Presidential Election, even though Murdoch said he doubted the claim, according to a filing in a defamation lawsuit. "Some of our commentators were endorsing it," Murdoch said while being questioned under oath in a $1.6 billion suit by Dominion Voting Systems Inc., according to excerpts included in a court filing Monday.
— 2024 —
"Glenn Youngkin adviser says 2024 race is more than Trump, DeSantis" via Michelle L. Price of The Associated Press — A top political adviser to Youngkin insisted that there's room for the Virginia Governor to enter the Republican Presidential Primary a day after the aide said the campaign was a "two-person race between Donald Trump and Ron DeSantis." Jeff Roe, a strategist for Youngkin, said his weekend comments on Fox News were not a signal of Youngkin's intentions or future prospects. "The current field and the current race shows two strong front-running candidates, but politics changes and a year is a lifetime in politics," Roe said Monday.
"The Trump vs. DeSantis proxy battle shapes up with dueling CPAC vs. Club for Growth events" via Natalie Allison and Alex Isenstadt of POLITICO — There's not one, but two major cattle calls of 2024 Republican hopefuls this week. While Trump headlines CPAC's large annual confab of activists, conservative media and firebrands in Washington, D.C., DeSantis is set to be the main draw at the Club for Growth's private retreat for donors in Palm Beach. The dueling events come as the Republican Party stares down a fraught nominating process.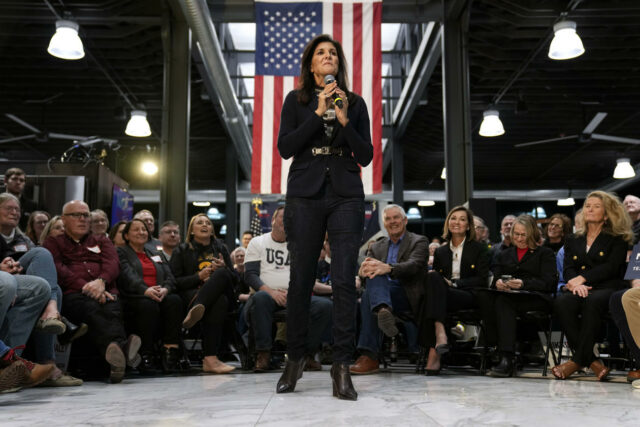 "Trump lashes out at Fox News for acknowledging DeSantis exists" via Nikki McCann Ramirez of Rolling Stone — Trump accused Fox News of downplaying his popularity with potential 2024 voters in favor of boosting potential challenger DeSantis. "FoxNews is promoting Ron DeSanctus so hard and so much that there's not much time left for Real News," the former President wrote on Truth Social. "Reminds me of 2016 when they were pushing 'JEB!' The new Fox Poll, which have always been purposely terrible for me, has "TRUMP Crushing DeSanctimonious," but they barely show it. Instead, they go with losers like Karl Rove, Paul Ryan, and now, even 'Yesper,' who have been wrong about everything! Isn't there a big, beautiful, Network that wants to do well, and make a fortune besides? FAKE NEWS!"
"The inevitable — and imminent — Trump-DeSantis war" via Aaron Blake of The Washington Post — Thus far, DeSantis has handled Trump's barbs like pretty much every other Republican does: largely by ignoring them outright, and at other times responding in an oblique way, so as not to poke the bear. And his new book is light on anything that could be considered critical of Trump. But the Trump-DeSantis battle is brewing. Indeed, assuming DeSantis actually runs, the race between them is set up like few others before, in a way that practically demands that kind of direct confrontation. That's true for a few reasons.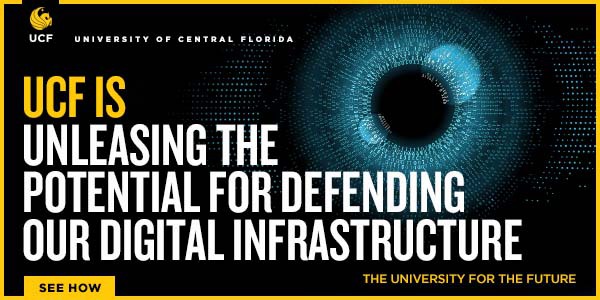 — LOCAL: S. FL —
"Sabina Covo wins Special Election for short-term seat on Miami City Commission" via Jesse Scheckner of Florida Politics — Public relations and media pro Covo is headed to the Miami City Commission after defeating 12 other candidates Monday in a Special Election for the District 2 seat. With 42 of 44 precincts reporting, early votes fully tallied, and mail-in ballots partly counted at 7:47 p.m. Monday, Covo had 1,859 ballots cast for her, representing 30% of the vote. Runners-up Eddy Leal, James Torres and Martin Zilber had 22%, 15% and 12% of the vote, respectively. The rules of the Special Election provided the person with the most votes wins the seat outright. There is no runoff.
"Miami Commissioner's office ransacked in apparent City Hall break-in" via Joey Flechas of the Miami Herald — Miami police are investigating a possible break-in at City Hall after Commissioner Manolo Reyes' office was found ransacked Monday morning. Reyes said when a staffer arrived to work Monday morning, he found the Commissioner's office "in total disarray," with papers strewn about, drawers left open, and framed photos damaged. The staffer called Reyes, who said he had not been to the office during the weekend. "Someone wanted me to know they were there," Reyes said. "If they're trying to create fear, they're wasting their time. If they were looking for something, all they had to do was ask me."
"Call for an antisemitic 'day of hate' sparks united counteraction. 'Hate will have no quarter here in Broward County.'" via Anthony Man of The South Florida Sun-Sentinel — The call for a "National Day of Hate" from White supremacists promoting antisemitism produced a counter-reaction in Broward, as a range of political, law enforcement, civic and religious leaders joined to denounce antisemitism and other forms of hate. "We are united against the extremists and the White supremacists," said U.S. Rep. Debbie Wasserman Schultz, who convened Monday's event at Chabad of Southwest Broward. "Hate will have no quarter here in Broward County."
"Judge stands by dropping case against Broward nursing home boss in hurricane deaths" via Grethel Aguila of the Miami Herald — A judge doubled down on his decision to dismiss the case against the nursing home administrator who was accused of causing the deaths of 12 patients after Hurricane Irma left the facility without power for several days. On Friday, Broward Judge John J. Murphy III dismissed the charges against Jorge Carballo, citing that prosecutors hadn't proven that Carballo should have known the patients' lives were in danger. Murphy stood by his decision on Monday, after prosecutors filed a motion requesting that he reconsider. Broward State Attorney Harold F. Pryor, in a statement to Miami Herald news partner CBS Miami, said that the evidence showed the deaths were the result of negligence.
"Schools pay $70M extra for coaching, higher degrees. Some records, approvals are missing." via Katherine Kokal of the Palm Beach Post — Palm Beach County's school district pays more than $70 million each year in salary supplements to teachers and staff members for things including coaching athletics or holding advanced degrees, but a review of the system that tracks some of those payments found a lack of records of who approved them and a large number of people with districtwide access to the payroll. A preliminary review by the district's audit committee also discovered people who were overpaid by thousands of dollars and schools that kept no records of which employees were approved for supplemental pay, triggering calls for reform.
"JetBlue CEO promises to retain Spirit's South Florida staff, if airline deal gets U.S. clearance" via Anna Jean Kaiser of the Miami Herald — Last year, JetBlue's unsolicited takeover bid for Spirit Airlines rocked financial markets and the aviation industry, after the Broward County airline already had said it would merge with ultra-low-fare rival Frontier Airlines. The New York-based airline's cash offer to acquire Spirit sparked a contentious, monthslong bidding war and culminated with Spirit's shareholders agreeing in October to sell the company to JetBlue for $3.8 billion. Closing the deal awaits federal regulatory approval. Ted Christie, Spirit's CEO, said in a February call with industry analysts that the Miramar-based airline was expecting news from the Department of Justice within 30 days about whether regulators would allow the sale to go through or sue to block the deal.
"Who's the mystery tech company going on a hiring spree with Miami-Dade's millions?" via Vinod Sreeharsha of the Miami Herald — Kaseya is the mystery tech company receiving as much as $4.6 million in subsidies from Miami-Dade County in exchange for going on a massive hiring spree — an arrangement that was announced last week in what is considered one of the largest efforts to help ensure the tech boom here benefits locals. Miami-based Kaseya, which makes software that helps businesses manage information technology systems and security, will add 3,400 jobs locally, the company said. The tax-funded subsidy requires the company to follow through on its plans and meet certain conditions. Miami-Dade Commissioners approved the incentives last week, but the name of the company was not disclosed then.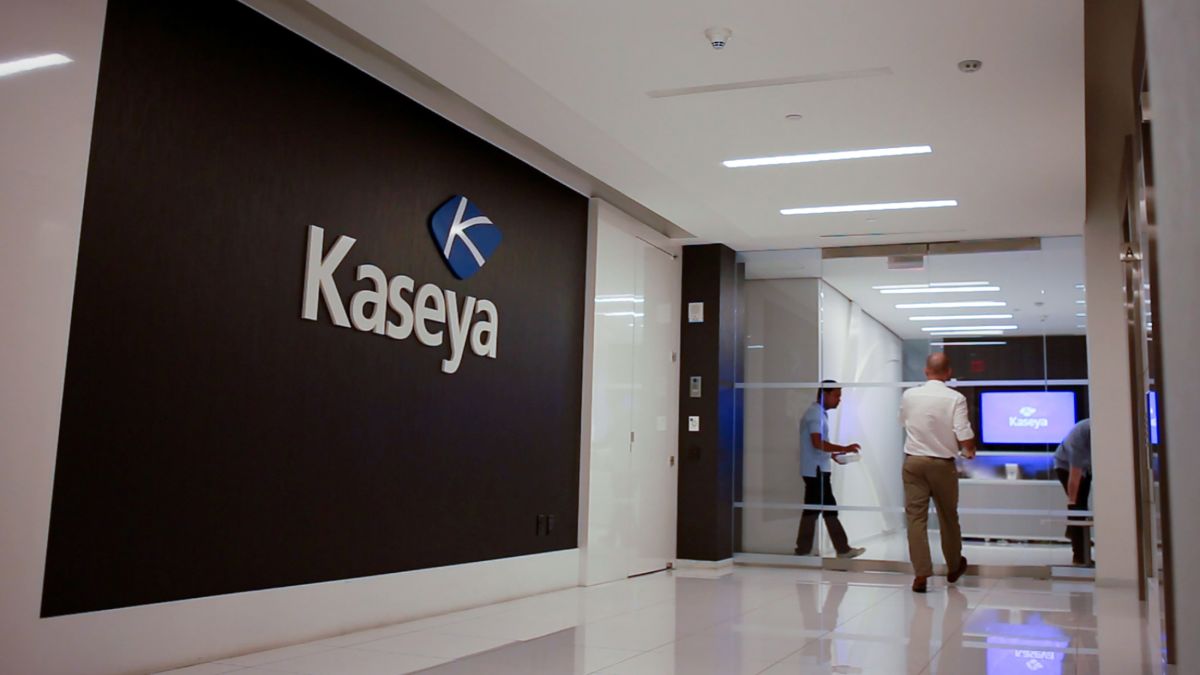 "Here's when Brightline may start offering trips from South Florida to Orlando this year" via David Lyons of the South Florida Sun-Sentinel — Brightline, South Florida's higher-speed intercity railroad, is gearing up its customers for the prospect that fast train rides to Orlando could come in its second quarter — sometime this spring to early summer. From its latest financial report to the announced arrival of the railroad's last new train set that rounds out its 10-train fleet, Brightline has been telling the public that the period between April and June is its targeted time frame for starting service over the new 170-mile segment between West Palm Beach and its futuristic station at Orlando International Airport.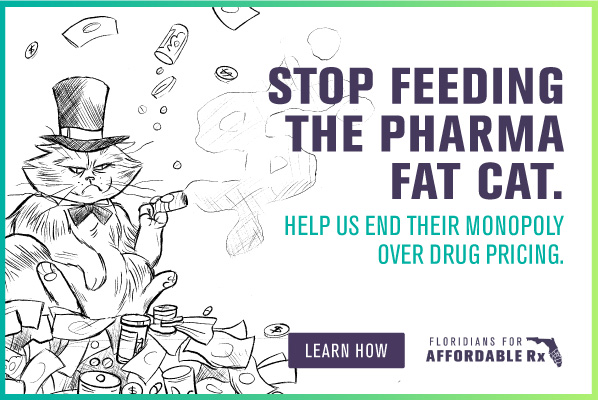 — LOCAL: C. FL —
"Joel Greenberg associate receives nine-year prison term for bilking investor of $9.8M" via Martin E. Comas of the Orlando Sentinel — Keith Ingersoll, a longtime associate of former Seminole County tax collector Greenberg, was sentenced Monday to just more than nine years in federal prison after pleading guilty in October to taking part in a real estate scheme that bilked an elderly investor out of millions of dollars. Ingersoll could have faced as much as 20 years in prison. However, federal prosecutors said the Belle Isle man deserved a lighter sentence because he provided "substantial assistance" in their case against Michael Courtney Shirley, a former Republican operative and Greenberg campaign consultant charged with paying bribes and taking kickbacks of hundreds of thousands of dollars in public money from the tax collector's office. Shirley is scheduled to go to trial in June.
"Orlando, Melbourne airports set record for firearm interceptions" via Rob Landers of Florida Today — Orlando International Airport had more firearms intercepted in 2022 at Transportation Security Administration checkpoints than any other airport in Florida. According to data released by the TSA, 854 guns, a 28% increase over the previous year, were intercepted across the state with 162 of them coming from the Orlando airport. While Orlando was No. 1, Melbourne Orlando International, one of 14 Florida airports to have a record number of firearms discoveries in 2022, had six firearms intercepted. Sari Koshetz, a TSA spokesperson, said Orlando has seen 27 weapons discovered.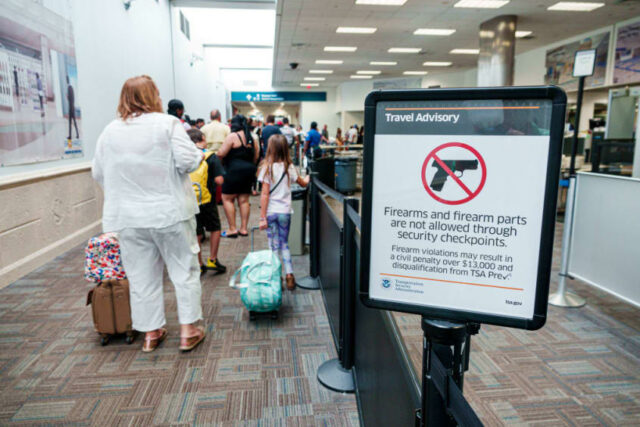 "County Commissioner Kristine Zonka selected to be Brevard's health administrator" via Dave Berman of Florida Today — Zonka has been selected to be administrator of the Florida Department of Health in Brevard. Florida Surgeon General Dr. Joseph Ladapo chose Zonka for the post. Her appointment also requires approval by her fellow County Commissioners at their March 7 meeting. Zonka is a nurse practitioner in family practice with Health First Medical Group and serves at the medical group as one of two medical directors for advanced practice providers like nurse practitioners and physician assistants. If Commissioners concur with Zonka's selection by Ladapo, Zonka would have to resign as a Commissioner in South Brevard's District 5. She also is the current County Commission Vice Chair.
"Flagler School Board approves Narcan policy change advertisement ahead of final approval" via Brenno Carillo of The Daytona Beach News-Journal — To help prevent local victims of the drug overdose epidemic, the Flagler County School Board unanimously approved a measure to advertise a proposed policy change to allow the district to store naloxone. If approved, the new policy will require school nurses to be trained by the Flagler County Department of Health in administering the opioid-reversal drug, commonly known as Narcan. The proposal must now wait a minimum of 30 days before returning to the board for final approval, according to School Board attorney Kristy Gavin. Other school departments are also encouraged to send other staff, including, but not limited to, coaches, school counselors and teachers, to be trained as well.
"Comcast bets on Universal theme parks during 'bullish' 2023" via Katie Rice of the Orlando Sentinel — Demand for Universal's U.S. theme parks is not slowing despite economic uncertainty, but parent company Comcast is still looking to recover straggling international guest numbers at these parks as it builds new attractions in Orlando, the Dallas area and Las Vegas. Speaking at the Deutsche Bank Investor Conference on Monday, Comcast CFO and Treasurer Jason Armstrong gave an optimistic outlook on Universal's theme park business in 2023 and mentioned the forthcoming projects, including Universal Orlando's third theme park, Epic Universe. The division has had an "exceptional start" in 2023 after the Orlando, Los Angeles and Osaka, Japan, theme parks outpaced pre-pandemic 2019 visitor numbers last year, Armstrong said.
—"Epic Universe is biggest park to open in last 20 years, exec says" via Gabrielle Russon of Florida Politics
"NeoCity faces challenges, long wait times to fulfill large job creation plan" via Natalia Jaramillo of the Orlando Sentinel — NeoCity, a $1 billion high-tech community and technology hub in Osceola County, faces workforce challenges due to a skill gap and supply chain issues in the semiconductor industry that some feel could challenge its ability to meet agreed-upon hiring benchmarks. The same industrywide issue could also mean the U.S. remains dependent on devices coming from countries such as Taiwan, said Kevin Carr, CEO of the manufacturing consulting business FloridaMakes. "Everybody (in manufacturing) has the same problem with workforce, you know … there's an actual shortage of bodies," said Carr, whose firm is part of the Manufacturing Extension Partnership program within the federally funded National Institute of Standards and Technology.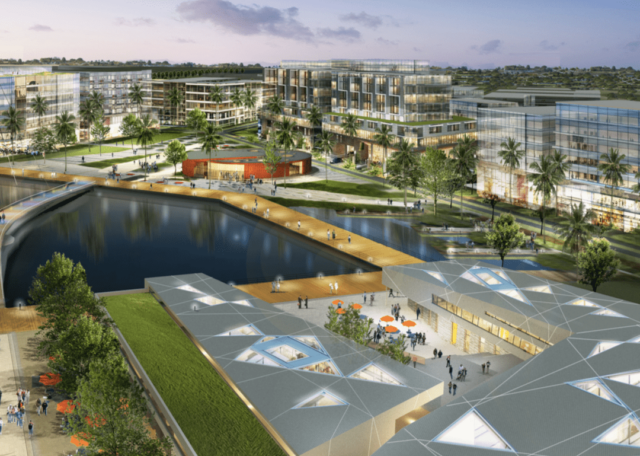 "NASA, SpaceX scrub launch attempt of next quartet to space station" via Richard Tribou of the Orlando Sentinel — The first four humans to fly into space in 2023 will have to wait a couple more days as teams scrubbed an early Monday morning launch attempt with less than three minutes before the planned liftoff. The quartet making up the SpaceX Crew-6 mission to the International Space Station as part of NASA's Commercial Crew Program strapped into the Crew Dragon Endeavour atop a Falcon 9 rocket late Sunday at KSC's Launch Pad 39-A. Had it lifted off, it would have been making its record-setting fourth flight to the International Space Station. NASA announced it would target Thursday at 12:34 a.m. if SpaceX could resolve the technical issue that prevented Monday's launch.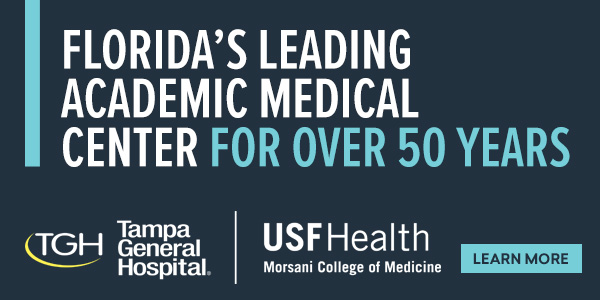 — LOCAL: TB —
"Tampa man who was first to face trial for Florida voter fraud in 2020 Election gets probation" via Michaela Mulligan of the Tampa Bay Times — A Hillsborough County man who was the first person in Florida to face trial on charges of voter fraud in the 2020 Presidential Election was sentenced Monday to two years of probation. Nathan Hart was arrested in August as part of a sweep announced by DeSantis in which about 20 people were arrested on voter fraud charges related to the 2020 Election. Hart rejected plea deals and instead headed to trial earlier this month. A jury returned with a split verdict, finding him guilty of false affirmation, but not guilty of voting as an unqualified elector. Both are third-degree felonies that carry a maximum sentence of five years in prison.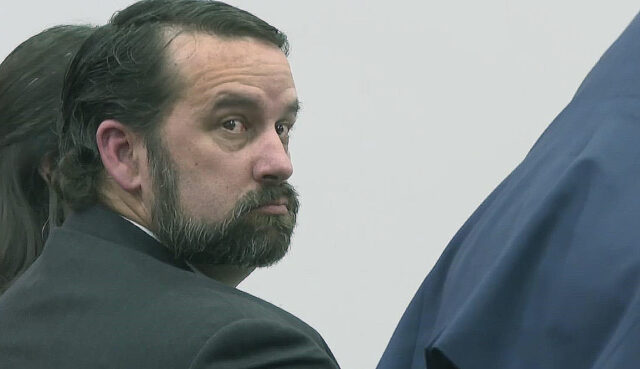 "School board members not distracted by DeSantis' so-called target list" via Aaron Mesmer of Fox 13 — A pair of Hillsborough County school board members refused to be distracted Friday after their names both showed up on DeSantis' "target list" of school board members he wants to be replaced by candidates who support his education agenda. Hillsborough school board members Nadia Combs and Jessica Vaughn are among the 14 board members from districts across the state who were on the list, which included three others from the Tampa Bay area.
"Clearwater City Council to discuss salary increase to attract more candidates" via Tracey McManus of the Tampa Bay Times — Who can afford to serve in elected office for Tampa Bay's third-largest city? Over the past few decades, most City Council members have been retirees or business owners with the freedom to adjust their schedules around government business. They've also been disproportionality White and male. It's ostensibly a part-time job with demands at all hours. With a salary of $27,492 for Council members and $32,990 for Mayor, it has been a hard sell for young people building careers, parents supporting children and workers with inflexible full-time jobs.
"Local officials express concern over CareerSource merger" via Mark Parker of St. Pete Catalyst — Despite potential negative impacts on local job seekers, state leaders are moving an initiative forward to consolidate Pinellas and Hillsborough county's workforce development agencies. CareerSource Florida officials discussed the matter during a Feb. 23 board meeting in Tallahassee. The merger is part of a mandated effort to reduce the state's number of CareerSource boards from 24 to 16, 19 or 21. Steven Meier, the interim CEO for CareerSource Pinellas, told the Catalyst that he and agency representatives would attend a local legislative delegation meeting Monday afternoon. Meier relayed his planned public comments to lawmakers.
"FDOT explores possible replacement or widening of Gandy Bridge" via Henry Queen of the Tampa Bay Business Journal — The Florida Department of Transportation District 7 will involve the public in its plans for a crucial stretch of Gandy Boulevard with a Tuesday evening hearing. The agency has proposed a $761 million project that would widen the existing westbound bridge to three lanes and replace the eastbound bridge with a new three-lane structure. It is not currently funded. The study's focal point, a 7-mile highway from Fourth Street in Pinellas County to West Shore Boulevard in Hillsborough County, serves as one of three options for commuters crossing Old Tampa Bay.
"Tampa Bay is one of the top five areas for relocation, report finds" via Devonta Davis of the Tampa Bay Business Journal — Despite having the nation's highest inflation rate and the rising cost of housing, the Tampa Bay area remains one of the most popular destinations for people looking to relocate. A new report from Redfin, the technology-powered real estate brokerage, found that the share of relocating homebuyers nationwide is up from 24.5% in the fourth quarter, 22.8% a year ago, and roughly 18% before the pandemic. The affordability crisis has led to a record number of people relocating. The typical monthly housing payment is 26% higher than a year ago because mortgage rates remain near the 20-year high hit in November.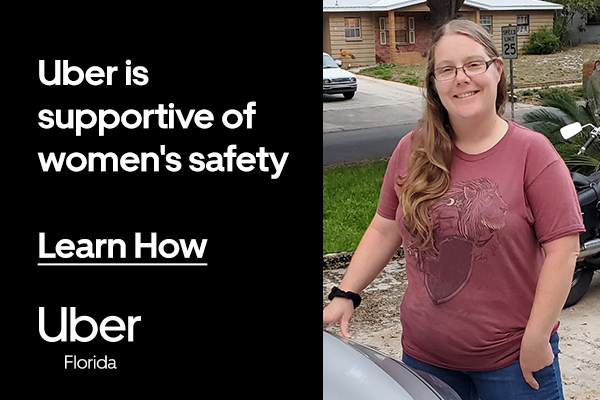 — LOCAL: SW. FL —
"Richard Corcoran Q&A: New College interim president outlines vision, defends salary" via Zac Anderson of the Sarasota Herald-Tribune — Corcoran is taking over as interim president at New College of Florida, and from the moment he enters the president's office there may be no higher education leader in America in a bigger spotlight. A close ally of DeSantis who served as Speaker of the Florida House and the Governor's first Education Secretary, Corcoran is taking the lead on DeSantis' experiment in conservative higher education reform. DeSantis appointed six new board members at New College on Jan. 6 to transform the school, setting off what may be one of the most aggressive makeovers of a public college in American history.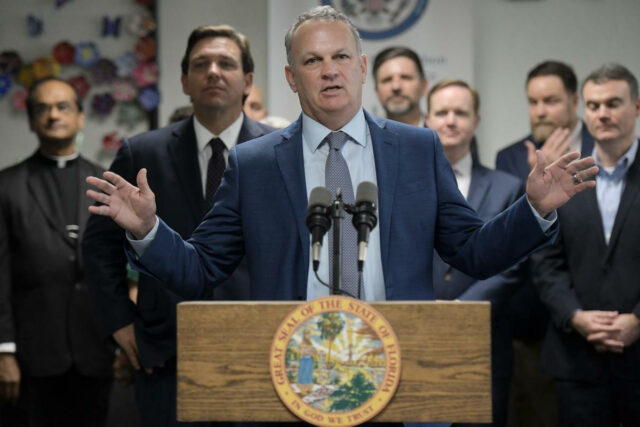 "Meet the Trump-loving yacht lawyer who helped engineer DeSantis' New College takeover" via Zac Anderson of the Sarasota Herald-Tribune — A conservative South Florida lawyer who attended New College of Florida in the 1970s and frequently argues with liberal alumni on Facebook has told multiple people that he was a key player in the conservative takeover of the college. Robert "Bob" Allen graduated from New College in 1978 with a bachelor's degree in international relations and went on to establish an eponymous law firm with 16 lawyers. He handles superyacht transactions and other legal issues that arise in an industry dominated by the ultrarich. Allen also has been heavily involved in GOP politics, running for Congress in 1990, working on President George W. Bush's legal team during the litigation over the 2000 election, and securing appointments to various boards.
"Beach smoking ban up for discussion in Sarasota County" via Barb Richardson of the Englewood Sun — When Sarasota County Commissioners were scheduled to discuss a ban on smoking on the county's beaches in October, Commissioner Nancy Detert pulled the item from the agenda, indicating she didn't want to have the discussion, but not saying why. Now we know why Detert opposed that October discussion. When Commissioner Mark Smith raised the topic during his report at a recent Commission meeting, Detert was quick to interject her thoughts on the matter. While the Legislature had now given counties permission to ban cigarette smoking on beaches, she said the legislation didn't extend to smoking cigars which remained permissible. "It's a stupid policy that we would have to explain to the public," Detert said.
"Where will Bradenton City Hall go if officials sell the property? Here are the options" via Ryan Callihan of the Bradenton Herald — As Bradenton considers selling and relocating City Hall, city officials have narrowed down the possibilities for a new home. The City Council is weighing three offers to purchase the waterfront property and redevelop the site into different housing and retail options. Building a new City Hall will cost millions of dollars. In a recent workshop meeting, city staff presented five options, but two of them were nonstarters for the board. Now, three sites will be researched to determine which is best. "The debate you're having is refreshing to me because it's a proactive, thoughtful discussion," City Administrator Rob Perry told Board members during a public meeting. "It's a visionary discussion."
"Fire Chief: 20 more firefighters in Martin County to help meet growing demand" via Will Greenlee of Treasure Coast Newspapers — Martin County Commissioners approved hiring 20 new firefighters and applying for a federal grant for 20 more. The 20 new positions will help "bring an immediate reprieve to our field personnel because they are working an extensive amount of overtime," Fire Chief Chad Cianciulli said. On Feb. 21, Commissioners voted 4-1 with Commissioner Sarah Heard dissenting. The vote included hiring 20 more firefighters and applying for an additional 20 — for a total of 40 — via a Federal Emergency Management Agency grant for Staffing for Adequate Fire & Emergency Response (SAFER). The agency has 315 firefighters before the 20 approved by Commissioners, and 11 total fire stations, Cianciulli said. Normal shifts are 24 hours.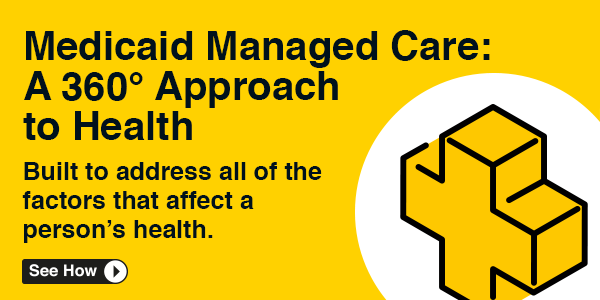 — LOCAL: N. FL —
Jax candidates emphasize DeSantis connex in campaign ads — New ads from Jacksonville Mayor hopeful Davis and Duval County Property Appraiser candidate Jason Fischer lean into their connections to the popular Republican Governor. Fischer's spot touts an endorsement from DeSantis and highlights his work on the Governor's priorities during his time as a state Representative. DeSantis has not endorsed in the Jacksonville Mayor race, but Davis' ad touts a gubernatorial board appointment alongside nods his campaign received from U.S. Rep. John Rutherford, Sheriff T.K. Waters and the Fraternal Order of Police.
To watch the Davis ad, please click on the image below:
To watch the Fischer ad, please click on the image below:
"Leon County Sheriff uses his lived experience to work toward a 'more perfect justice system'" via Alicia Devine of the Tallahassee Democrat — Walt McNeil began his career in law enforcement with the Tallahassee Police Department in 1979, at the age of 23. In the early 1970s, Black TPD officers were only assigned to patrol in overwhelmingly Black Frenchtown. But by the time McNeil started, Black officers had been patrolling the entire city for about six years. McNeil held almost every leadership position possible within TPD while under Chief Melvin Tucker, before becoming chief of police from 1997 to 2007. In 2016, McNeil was first elected as Leon County Sheriff and re-elected in 2020, where he has now served for seven years.
"Cases backed up when courts shut down during COVID-19. Here's what they learned for next time" via Benjamin Johnson of the Pensacola News Journal — Almost three years after the initial COVID-19 temporarily shut down Florida courts, officials in the 1st Judicial Circuit are still working to whittle down the backlog of cases. And although the pandemic was a major disruption to the court system, it provided a valuable lesson. "What we've learned from COVID is that we needed to modernize our office," said State Attorney Ginger Bowden Madden. In the age of rapidly advancing technology and the push toward remote work, Bowden Madden says the pandemic and backlog of cases required in-office changes to increase efficiency and flexibility for staff. So, the State Attorney's Office is going digital.
"3 Pensacolians join Florida council aimed at helping small and minority businesses" via Kamal Morgan of the Pensacola News Journal — Pensacola now has three members on a Florida council dedicated to researching, supporting and uplifting small and minority-owned businesses. Allison Watson, Escambia County Public Schools director of purchasing and business services, was appointed to serve a two-year term on the Florida Advisory Council for Small and Minority Business Development, the School District announced last week. She is joined on the Council by two local members of the Florida Small Business Development Center, Gregory Britton, CEO of the SBDC Network, and Jane Dowgwillo, SBDC executive director of strategic initiatives.
"Raising taxes, slashing jobs and services. 'Everything is on the table' as Gainesville tackles financial crisis" via Andrew Caplan of The Gainesville Sun — Raising property taxes. Selling the utility. Reversing renewable energy goals. Lowering Commission pay. Cutting city services. Issuing a hiring freeze and slashing jobs. That and more are being weighed by Gainesville leaders as they prepare their upcoming budget to address concerns shared by lawmakers last week. The Florida Joint Legislative Auditing Committee met Thursday and raised a series of concerns stemming from a 2022 audit about Gainesville, its utility and plans to address more than $1.7 billion in debt.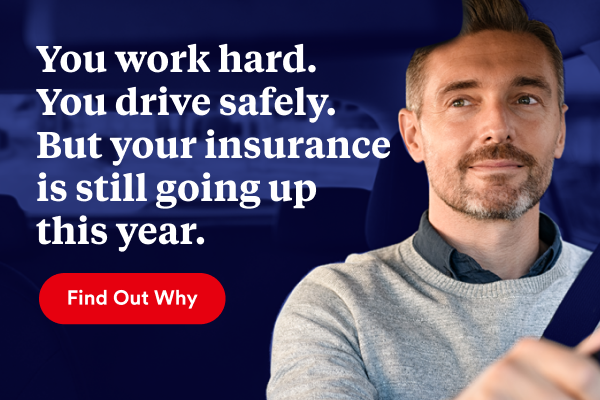 — TOP OPINION —
"My fellow liberals are exaggerating the dangers of DeSantis" via Damon Linker for The New York Times — A DeSantis presidency would be bad in many ways, and my fellow liberals should fight with all they have to prevent it. But DeSantis almost certainly would not be worse than Trump.
Exaggerating the threat posed by the Florida Governor could inadvertently increase Trump's prospects in the Republican primaries. And if DeSantis does get the nomination, progressive overreaction toward him in the Primary contest could ultimately undermine the case against him in the general election.
The case against DeSantis is rooted in his policy commitments. During his time as Florida's chief executive, he has governed from the hard right, taking aggressive aim at voting rights, pursuing politicized prosecutions, restricting what can be taught in public schools and universities, strong-arming private businesses, using refugees as human props to score political points and engaging in flagrant demagoguery about vaccines. Before that, as a congressman, he supported cuts to Social Security and Medicare and voted for a bill that would have severely weakened Obamacare.
All of that provides ample reason to rally against him should he end up as the Republican nominee in 2024.
Based on what we've seen of DeSantis' performance as Governor, a DeSantis administration would likely display much greater discipline and competence than what the country endured under Trump.
Those who suggest DeSantis would be worse than Trump often make the additional point that Trump was quite unpopular and outrightly repulsive to many, whereas DeSantis has proved himself capable of winning over mainstream voters in his home state. That makes DeSantis potentially a more popular candidate and President than Trump was or is likely to be.
— OPINIONS —
"The case for a Primary challenge to Joe Biden" via Mark Leibovich of The Atlantic — In private, of course, many elected Democrats say Biden is too old to run again and that they wish he'd step away, which aligns with what large majorities of Democrats and independents have been telling pollsters for months. The public silence around the President's predicament has become tiresome and potentially catastrophic for the Democratic Party. Somebody should make a refreshing nuisance of themselves and involve the voters in this decision.
"DeSantis' 'apocalyptic' attack on higher education" via Michelle Goldberg of The New York Times — In 2017, the government of Hungarian prime minister Viktor Orban passed a law intended to drive Central European University, a prestigious school founded by a Hungarian refugee, George Soros, out of the country. At the time, this was shocking; as many as 80,000 protesters rallied in Budapest and intellectuals worldwide rushed to declare their solidarity with the demonstrators. "The fate of the university was a test of whether liberalism had the tactical savvy and emotional fortitude to beat back its new ideological foe," wrote Franklin Foer. Liberalism, sadly, did not: The university was forced to move to Vienna, part of Orban's lamentably successful campaign to dismantle Hungary's liberal democracy.
"Florida welcomes you — with certain exceptions" via Diane Roberts of Florida Phoenix — Welcome to Florida! We're glad to have you. If you're white. Black people are such a lot of trouble, aren't they, always demanding "equal justice" and voting rights and AP classes blaming white people for stuff like slavery and lynching and whatever. They get a whole month to talk about Martin Luther King: What more do they want? But they keep going on marches and demanding we talk about racism as if we haven't solved that. There are actual Black quarterbacks now, so what's the problem? Welcome to Florida! We love families. Except ones with trans kids. If you have trans kids, slap some sense into them before you move here. If your boy thinks he's a girl, take him hunting. Nothing like a little bloodletting to teach a young fellow how to be a man.
"Give Florida teachers the freedom to not assemble" via Skylar Zander for the South Florida Sun-Sentinel — Back in the days of robber barons and child labor, it made sense for workers to form labor unions to protect their wages, their health and their very lives. There can be little doubt that in the first part of the 20th century, organized labor helped protect working men and women. But more recently, a growing number of workers have found themselves shackled to labor unions, seeing money yanked out of their paychecks for membership in unions they want nothing to do with. That's why DeSantis is exactly on target with his proposed Teacher's Bill of Rights, an unprecedented legislative proposal to establish greater accountability for teachers' unions and other public sector unions.
"Protecting trucking companies at the expense of crash victims, public safety" via Zach Cahalan and Jane Mathis for Florida Politics — Florida Trucking Association's Alix Miller would have you believe that those responsible for the carnage on Florida's highways should not be held accountable, which sounds nothing like the American Dream I know. Try telling that to Truck Safety Coalition volunteer Jane Mathis, whose newly married son David and daughter-in-law Mary Kathryn were violently struck by a tired trucker while stalled in traffic on I-95. The force of impact spun their car around, wedged it under the semi and burst into flames, killing their dreams before they had a chance to begin. Miller fails to mention that since 2014, Florida fatal truck crashes have increased by over 80%, claiming 344 lives and accounting for over 10,000 injuries in the last year.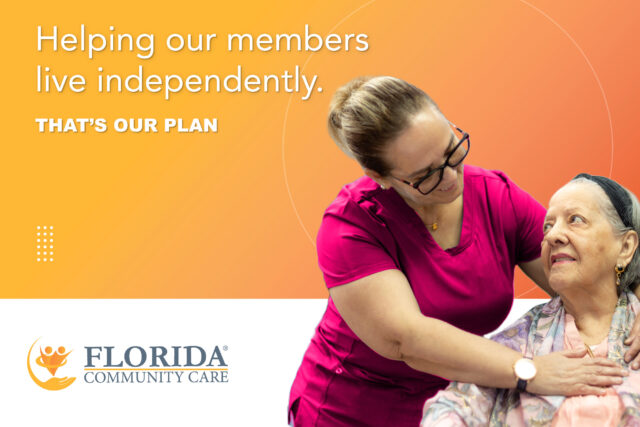 — INSTAGRAM OF THE DAY —
— ALOE —
"'Ted Lasso' season 3 trailer hints at ups and downs for Richmond" via Rick Porter of The Hollywood Reporter — The season three trailer for Ted Lasso is scored to "You Can't Always Get What You Want" by the Rolling Stones, and the beats it hits match the song pretty well. There are glum faces and bad goals conceded in the early moments of the trailer, followed by better times as the pace of the song picks up and it leans into the "you get what you need" idea of the lyrics. It's a sports comedy, after all, so of course there are bound to be ups and downs. The trailer also hints that Nate (Nick Mohammed) isn't as thrilled with his new job leading West Ham United as he might have hoped.
To watch the trailer, please click on the image below:
— HAPPY BIRTHDAY —
Celebrating today are Rick Fernandez, Ben Gibson of Shutts & Bowen, and Matt Weidner.
___
Sunburn is authored and assembled by Peter Schorsch, Phil Ammann, Daniel Dean, Ryan Nicol, Jacob Ogles, and Drew Wilson.