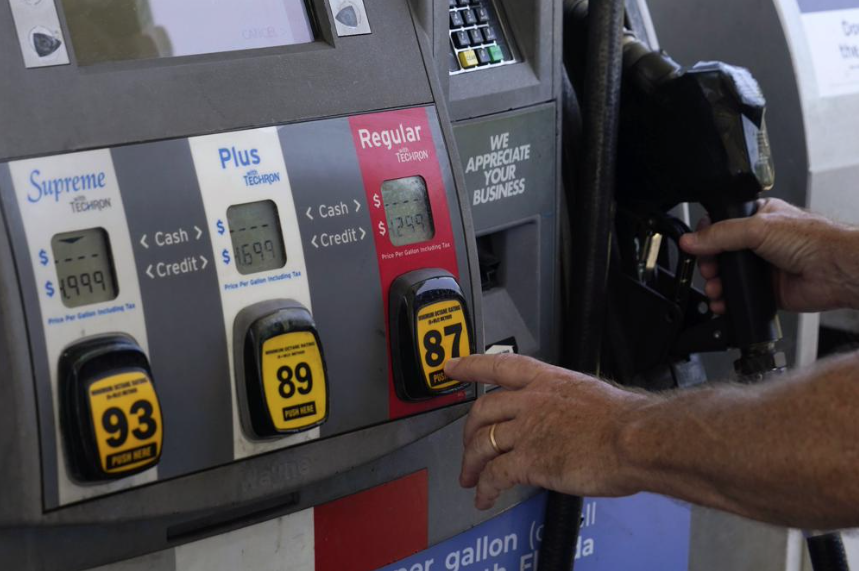 The average price at the pump Monday was $3.29.
Florida gas prices are on the decline again after a modest increase last week that experts blame on the residual effects of a hike in oil prices.
By Monday afternoon, the average pump price for Sunshine State motorists was $3.29 — 1.5 cents less than the average price the week prior and 29 cents cheaper than this year's high.
Mark Jenkins, spokesman for AAA — The Auto Club Group, blamed the slight uptick in gas prices last week to a rise in oil prices from two weeks ago, when OPEC+ agreed to reduce production by 2 million barrels daily.
"The good news for motorists is that the arrow is once again pointing lower," Jenkins said in a statement.
"Wholesale gasoline prices have declined a total of 15 cents during the past two weeks, which should allow the state average to drift lower again this week."
The most expensive markets in the state are now all in South Florida. The West Palm Beach-Boca Raton area topped the list at $3.52 per gallon, followed by Miami ($3.39) and Fort Lauderdale ($3.38).
Gas is cheapest in the Crestview-Fort Walton Beach area, where motorists paid an average $3.09 per gallon. The second- and third-cheapest gas can be found in Panama City ($3.13) and Pensacola ($3.19), respectively.
Florida's gas prices remain lower than the national average of $3.37 per gallon. The most expensive states for motorists include Hawaii ($4.86 per regular gallon), California ($4.77), Nevada ($4.24) and Wyoming ($4.42).
Drivers paying the least to fill their tanks reside or are traveling through Texas ($2.92), Kentucky ($2.99) and Missouri, Arkansas and South Carolina ($3.01).
Recent winter storms may lead to dips in fueling demand — and a resultant rise in costs — as around 250,000 Americans in Oklahoma, Ohio, Kansas and Michigan lost power due to tornados and households in New York, New Jersey, California, Massachusetts and Connecticut face outages from heavy snow and ice.