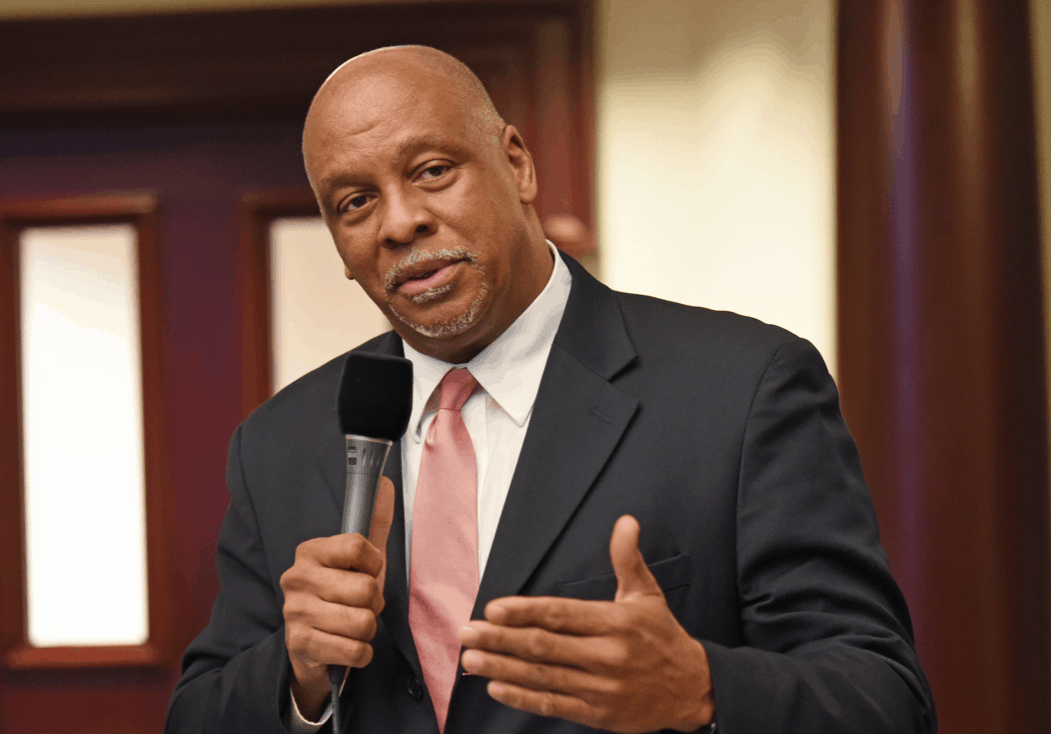 Florida's rank-and-file legislators make $29,647 per year.
Rep. Bruce Antone, an Orlando Democrat, wants to know where Florida ranks among states in its salaries for lawmakers and statewide elected officials.
He is sponsoring a bill (HB 1183) calling for the Office of Program Policy and Government Accountability to study the compensation for state legislators compared to other states.
The bill also calls for recommendations on salaries for Cabinet positions, but focuses mainly on compensation for lawmakers. It requires the study, due by Dec. 1, to include recommendations on whether the Legislature should be full-time, part-time (as it currently is considered) or a hybrid of the two, and whether the 160 lawmakers in the Legislature should receive salary hikes.
Antone didn't immediately return a call to his office Monday. A companion measure hasn't yet been filed in the Senate.
Florida's rank-and-file legislators earn $29,647 per year, but House Speaker Paul Renner and Senate President Kathleen Passidomo make $41,181 per year.
According to data from the National Conference of State Legislatures, legislative salaries vary widely — from California, where lawmakers earn $119,702, to several states where lawmakers earn a per diem rate while in session and travel and food stipends.
Lawmakers in New Mexico, for example, don't receive a salary but get $202 per day while in session. In New Hampshire, lawmakers take in $100 per day before their per diem costs.
In the border states of Georgia and Alabama, legislators earn $17,341 per year and $53,956 per year, respectively.
Comparing mega-states to Florida, New York lawmakers earn $100,000 per year, the second-most behind California. Texas lawmakers make only $7,200 per year.
But the salaries are largely tied to the purpose of the Legislature and how it is viewed by voters and the lawmakers themselves. California and New York have legislative branches that are full-time and meet year-round. Texas' Legislature is only required to meet once every two years.
Florida's Legislature is also a "part-time" body with a salary to match. Supporters of that approach say it encourages the members to view the job as a public service and not a career for a "professional politician."
But critics believe it doesn't work that way in practice. Instead, low salaries mean only the independently wealthy or high-earning professionals with flexible schedules can run for office and serve, meaning the lower and middle classes are often absent from policy discussions.
Also, critics note the job isn't really "part-time." Lawmakers may only be required to meet for 60 days each year, but there are several interim committee weeks and meetings in Tallahassee, constituent services that run year-round, and recently Gov. Ron DeSantis has called or prodded lawmakers into a spate of Special Sessions — six in the last four years.
Under the bill, the report must include a comparison with other states' legislative salaries, noting also whether a state has a part-time, full-time or hybrid legislative branch, how many days per year it meets, and the state's population. It also calls for an analysis of the per diem and travel expenses lawmakers receive and a comparison of the salaries of City and County Commissioners and School Board members in each state's large metro areas.
Changing the Legislature's "part-time" status, though, could be difficult, since the state constitution calls for the body to meet in Regular Session once each year for 60 days.