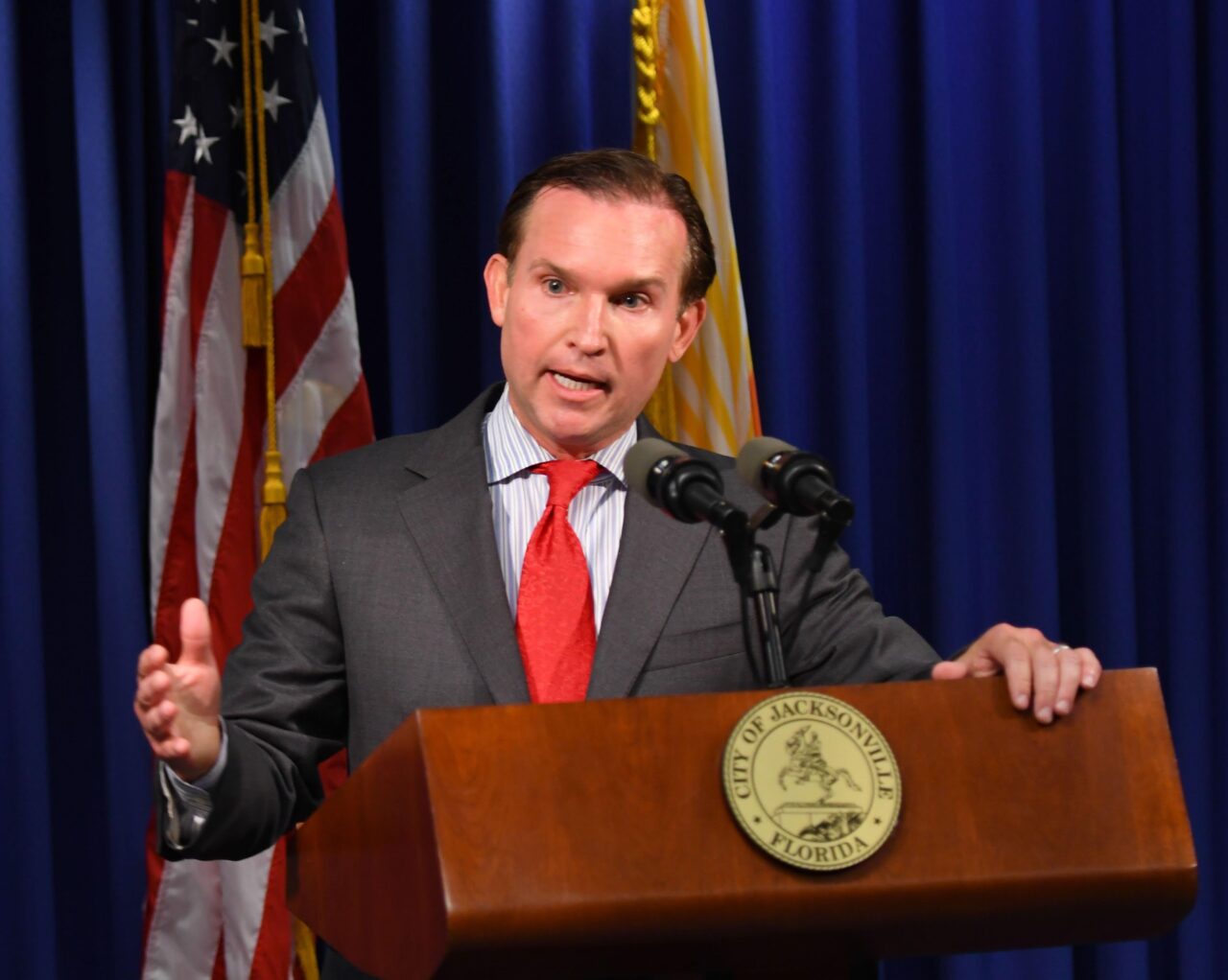 The durable incumbents continue to stay strong enough in polls.
Correction: the original version of this piece said Melissa Nelson was term limited. She is not and is likely to run for a third term. We regret the error.
Jacksonville's Mayor and the region's State Attorney are still above water in polling even after nearing two full terms in office.
A survey released Tuesday by the University of North Florida Public Opinion Research Lab shows that both Mayor Lenny Curry and 4th Circuit State Attorney Melissa Nelson have net favorable ratings as they near the end of their respective two term. Curry is termed out at the end of June, but Nelson intends to run for a third term.
Curry had 52% approval overall, compared to 42% disapproval, numbers that suggest that the criticism he gets on Twitter doesn't always translate to actual voters. Republicans approved of the former Chair of the Republican Party of Florida by a strong, but not overwhelming margin: 70% liked the Mayor, and 27% did not.
Curry was also well above water with no-party voters, with 64% approval against 34% disapproval. He was underwater with Democrats, but not prohibitively: 31% approved of him, while 63% did not.
Nelson, who was elected in 2016 after a bitter Primary against Angela Corey, is well-liked among those who know who she is.
While she had just 51% approval, she only had 20% disapproval. Nelson was above water even with Democrats, 41% of whom approved of her, versus 32% who do not. Among Republicans, 62% approved of Nelson, while 6% disapproved. Nelson was above 50% approval with all voters over the age of 45.
About this poll: UNF polled 531 likely voters between Feb. 20 and Feb. 24 in a live dial survey that weighted responses across Jacksonville's state House districts.