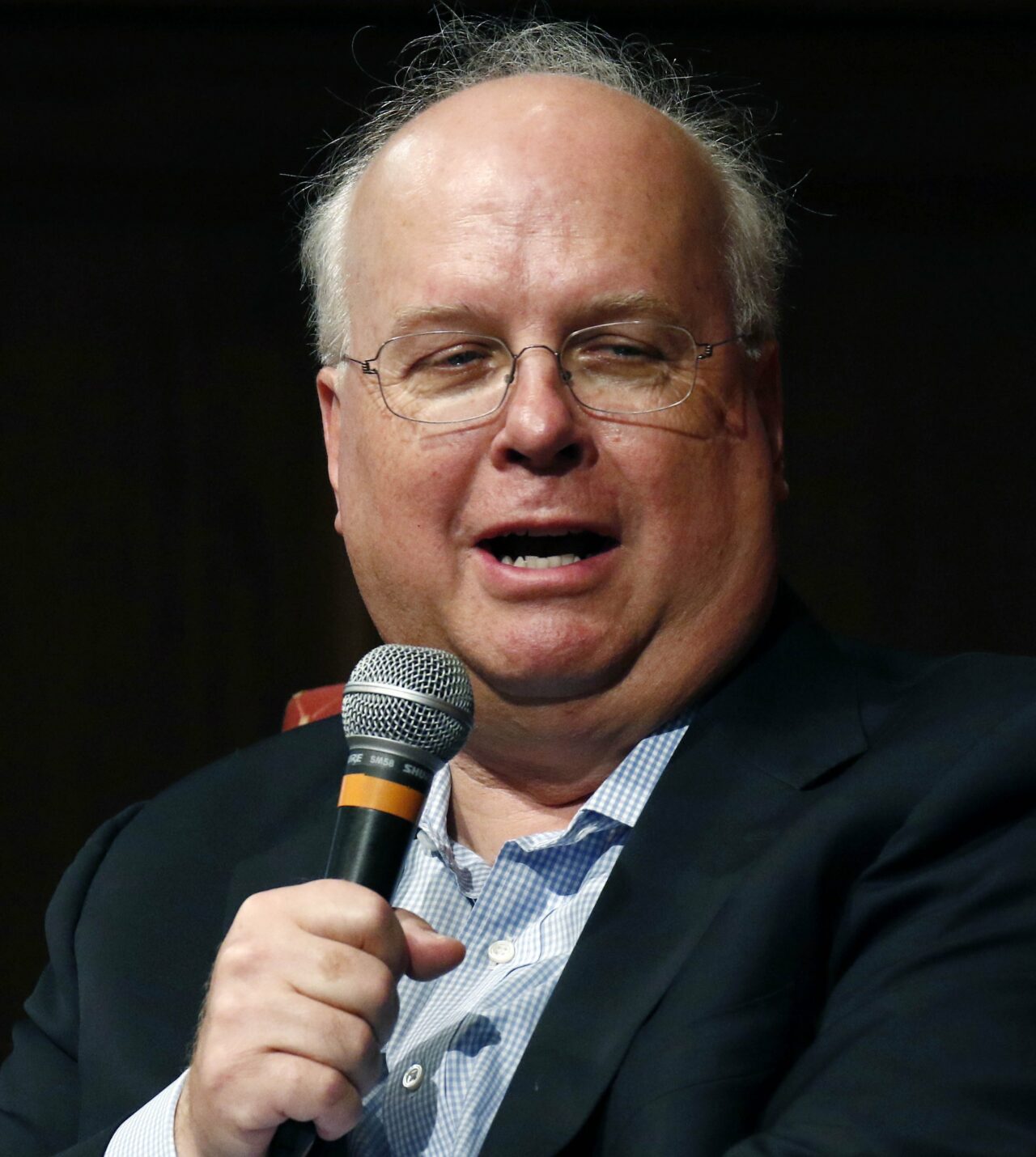 'Bush's Brain' says CPAC straw poll would be 'completely meaningless.'
More evidence is emerging that Karl Rove is a big fan of Ron DeSantis as the 2024 GOP Presidential Primary field shakes out.
In comments on the Fox News Channel's America's Newsroom, the former George W. Bush adviser lauded DeSantis for his decision to skip the Conservative Political Action Conference later this week and to "very smartly" take a "measured" approach toward a 2024 rollout.
"Take, for example, this weekend. Rather than going to CPAC — which is a completely pro-Donald Trump crowd and having a number at the end that weekend where he's made an appearance, and then there's a straw poll and Trump wins the straw poll — rather than that, what's he doing? He's going to Dallas and Houston, Texas, and Orange County, California and speaking to the Republican county committees," Rove said.
"They're big galas in each one of those places, making a lot of friends and avoiding what is going to be a sure story at the end of it. 'Oh, well, he came here and he obviously didn't make a big impact, because Trump still took the CPAC straw poll,' which is completely meaningless but nonetheless would be the story coming out of the weekend."
Rove noted the Governor's new book, The Courage to Be Free, "allows him to go around and talk about the Florida record and what he's achieved in the state" and lets potential voters "learn a lot about him and his values and what his priorities might be."
"But you know, he doesn't need to become a candidate right now. If he wants to run for President — which I assume he does — he's doing all the right things on his own schedule in his own way. And I think that's smart if he's doing it in a measured way. He's taking it step by step."
Rove also argued that a recent Fox News national poll, which shows Trump with a 15-point lead over DeSantis nationally, is a good thing for DeSantis, especially since "a lot of people don't know much about him." And Rove said it illustrates why Trump continues "punching down" on the Florida Governor, attacks DeSantis dismisses as part of the political "silly season."
"To me, the astonishing thing is he's at 28, Trump is at 43. Trump has universal name ID. DeSantis … well, they recognize the name. They say they've heard sort-of-good things about him, but they don't know a lot about him. They know a heck of a lot less today than they will know in six months or nine months."
"There's a reason why Trump has been punching down on DeSantis," Rove added. "And that's because on some level he recognizes how formidable a threat he would be, because the guy is … not even in the race and it's already competitive."
Rove previously urged DeSantis to "lay behind the log" and not rush an announcement in response to Trump, and the veteran strategist is clearly still a fan of the Governor taking his time.