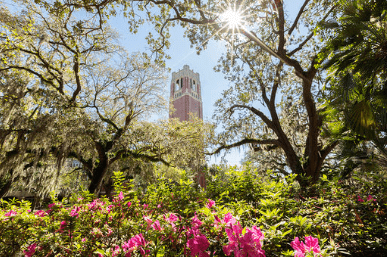 Negotiations have stalled on a five-acre parcel in downtown.
The University of Florida's (UF) southern expansion has hit a roadblock.
In 2021, the gears started turning for UF to build a tech-focused campus in downtown West Palm Beach. Local officials approved plans to give the university land and lawmakers set aside millions in funding to get the expansion off the ground.
However, progress stalled out amid disagreements between UF and Palm Beach billionaire Jeff Greene. Greene, a former U.S. Senate and gubernatorial candidate who earned his fortune in real estate, owns five acres of land that connects to the parcels UF secured from the city and county governments.
According to reports, UF has attempted to purchase the land from Greene, which is worth an estimated $50 million. But Greene has reportedly requested UF name the new campus after him, which has soured negotiations.
According to Greene, he had planned to donate the land and UF proposed naming the school after him to recognize his contribution.
"They said they wanted to name the whole school for us, and we were flattered and honored, and they put in writing, and we were all set to go," Greene said of the conversations he had with the university in 2021, according to WPTV.
Greene added, "Probably about six months ago they said to us, 'Well, maybe we don't want to do this anymore, and now maybe we'd like to buy the land.'"
He said the parcel was worth closer to $250 million if it's developed.
UF has not verified whether it made such an offer, nor had it provided any further information on the status of negotiations prior to Tuesday, when it said that it was reevaluating whether and where to move forward on a new South Florida campus.
"Given some regrettable divisions in the local community, the University of Florida is pausing deliberation about a possible West Palm Beach campus. As Florida's flagship university and a land-grant institution, UF is committed to being a unifying presence throughout the state and does not want to divide communities we aim to serve," UF said in a statement.
"The university has an obligation to the public to take a fresh look at any possible South Florida graduate campus. Discussions about the feasibility of a West Palm Beach project will now be folded into our larger, six-month strategic review of UF's programmatic priorities and opportunities."
Notably, UF recently announced it was exploring development of a new graduate school campus in Jacksonville. The project will cost an estimated $200 million paid by the city, state and private donors. City leaders are currently considering legislation to fund a portion of the campus.