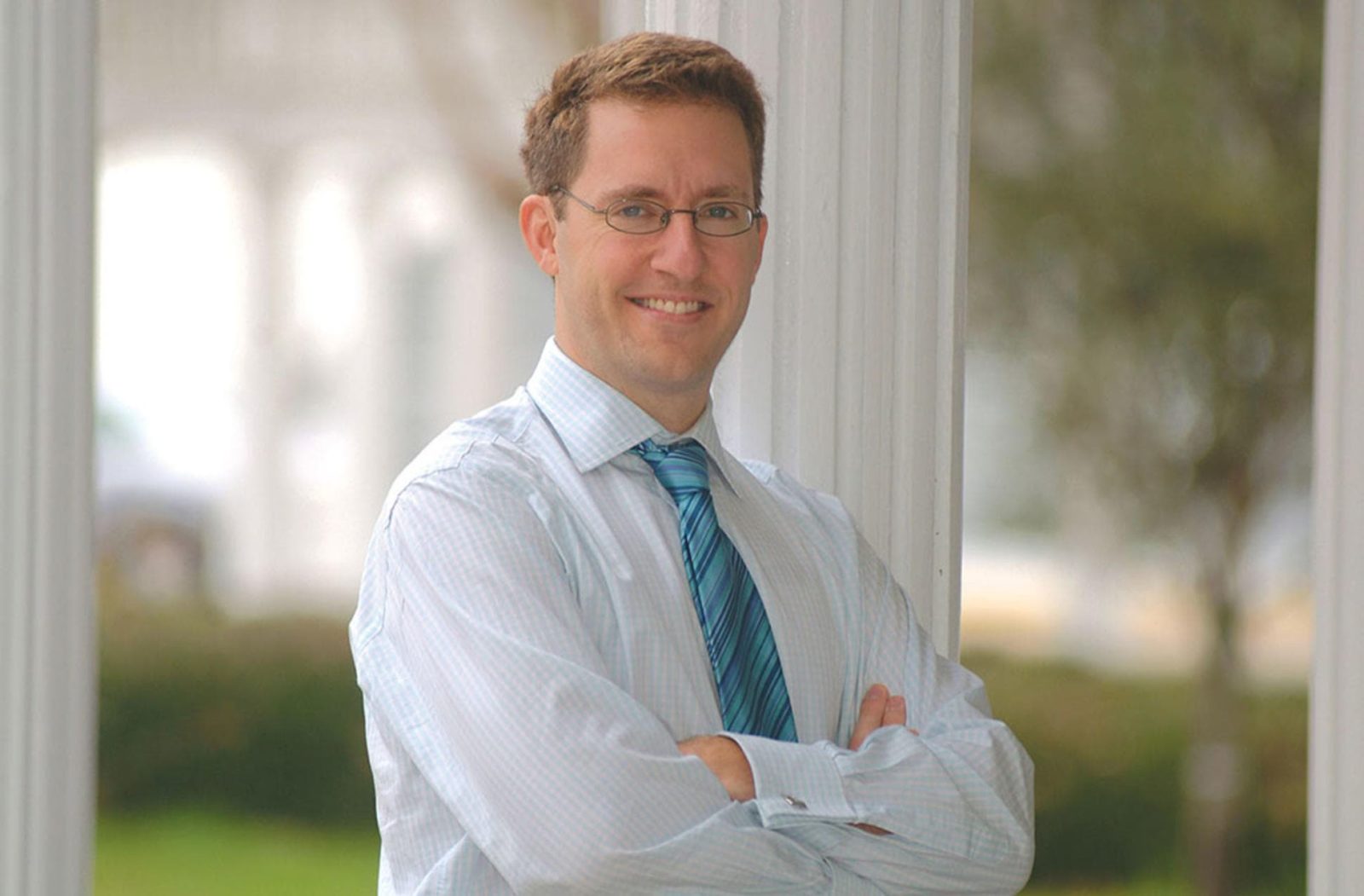 It could, in fact, indicate more progress is being made than meets the eye.
Judge Robert Wheeler made two rulings this morning that on the surface may frustrate the growing universe of people who wait for resolution in the murder of Dan Markel.
But it could, in fact, indicate more progress is being made than meets the eye.
While three of those involved in the law professor's 2014 killing have been convicted (at least two of whom turned state witnesses), members of the family who allegedly hired them have yet to be brought to justice. This includes three named by the state as co-conspirators: Markel's ex-wife Wendi Adelson and her mother Donna Adelson, both still free, and her brother Charlie Adelson, who is locked up in Leon County — the very place one hired hit man admits they did their job so Wendi could finally leave for good, along with Markel's two young sons.
Wheeler was presented with two big decisions, and his rulings are telling.
First, a continuance
Charlie's trial, previously scheduled for April, will be continued until this Summer or Fall.
This comes after Charlie's lawyer, Daniel Rashbaum, argued the massive amount of evidence before them can't be thoroughly processed or investigated by April.
Assistant attorney Sarah Kathryn Dugan objected to the continuance, citing that the date was chosen mutually, that there's still plenty of time for Charlie to prepare his defense, and that Dan Markel's family also opposes another delay.
Rashbaum took over as Charlie's attorney just a few weeks after his April 2022 arrest.
But Rashbaum is no stranger to the case.
For six years, he had represented Donna and Harvey Adelson, Charlie's parents, signing the now-infamous 2016 "fanciful fiction" letter proclaiming the family's innocence alongside Wendi's attorney John Lauro and Charlie's then-"dream team" of lawyers, David Oscar Marcus, Margot Moss and Michael Weinstein.
In his February 2023 motion to continue, Rashbaum wrote that in the 10 months since joining Charlie's defense, the state provided his team "more than 70 depositions, dozens of government interviews and reports, over a thousand telephonic conversations captured on wires (many in Spanish), video recordings of several in-person encounters, and voluminous data files comprised of call detail records, emails, text messages, WhatsApp chats, social media postings, bank records and other financial documents."
This carefully worded statement raised questions among case watchers. For example, some cautiously speculate the mention of WhatsApp means conversations between conspirators, previously unrecoverable, have been brought to light.
While some WhatsApp messages were likely recovered from the three handsets investigators had access to, to date, none of these messages have been presented at trial. And messages exchanged on devices that were never seized are generally thought to be inaccessible to law enforcement.
Indeed, Charlie used WhatsApp in part to communicate with Katherine Magbanua, who was convicted last year of being the intermediary between the Adelson family and the hit men.
And, on FBI wiretaps captured in 2016, Charlie told then-girlfriend June Umchinda that his sister Wendi was the woman he had been texting with incessantly on WhatsApp. It has long been speculated that Wendi and other conspirators utilized this or other third-party encrypted apps in 2014 and since, to avoid leaving a record.
Rashbaum's reference to "many" calls in Spanish also raised eyebrows. At least from wiretap recordings available for public release, only one or two are in Spanish.
This could mean that additional recordings will be released in Charlie's trial that were either not relevant or didn't exist during the prior trials. For example, leading up to Magbanua's 2022 trial, her attorney Tara Kawass was recorded in jail calls with convicted hit man Sigfredo Garcia, some of which allegedly also included Magbanua herself, and many of which were in Spanish. Kawass argued these recordings contained defense "strategy" if not privileged information. Judge Wheeler ruled these couldn't be used in Magbanua's trial, but the contents may have been shared with Rashbaum or admissible in Charlie's trial.
Of course, the Spanish calls could be entirely irrelevant — things Luis Rivera may have been recorded saying in his unrelated gang conviction. And the WhatsApp messages could be nothing more than what's already been seen.
Nevertheless, the fact that Rashbaum successfully scored a continuance against objection by state attorneys suggests Charlie's legal team is grappling with how to handle the decisive, abundant evidence presented against him.
In this case, proffers stay sealed
Wheeler's next ruling is equally, if not more, indicative of progress.
After many years of proclaimed innocence and rejection of multiple offers to cooperate, Magbanua turned state witness shortly after her conviction and a life sentence plus 60 years.
At some point between November 2022 and February 2023, it appears Magbanua provided at least two proffers to the state, spelling out her own involvement in Markel's killing and that of other parties involved.
We don't know what she said, of course, because the contents of these proffers are sealed. Rashbaum's original motion for them to remain locked down until Charlie's trial stated that he feared Magbanua's story, whether accurate or not, could sully the jury pool or make it difficult to seat an impartial one. State prosecutors didn't oppose this motion.
On Tuesday morning, after the opportunity to review the proffers, Rashbaum said that while he believes Magbanua's proffers don't actually incriminate his client, it's still the right thing to do to keep them sealed.
WCTV and Court TV filed their own motion, asking the Court to release the proffers on the grounds that the public is statutorily entitled to the information unless its release could impede the execution of justice.
In general, proffers are considered public records once they're provided in discovery to defense attorneys. However, there are a few circumstances in which they may remain sealed, such as if doing so would prevent the fair administration of justice against this defendant, or prevent other guilty parties from being brought to justice.
It appears that may very well be the case.
Wheeler ruled Magbanua's confessions will remain outside of the public's view until either Magbanua testifies at trial, or the end of trial, citing his belief that releasing the interviews could present a "serious and imminent threat" to Charlie's right to a fair trial.
Does this mean that Magbanua provided testimony against Donna, Wendi or Harvey? Does it mean that she offered investigators a way to corroborate such claims? Did she offer insight as to how Charlie knew details about Markel's schedule or Wendi's odd behavior on the day of his murder?
We won't know the answers (yet) but can say with some confidence that there's enough there to justify the act of sealing.
Progress means patience
The internet has had a bloom of Markel-related Facebook groups, message boards, Patreons, and YouTube channels focused on the case. And everyone is hungry for more and more to digest.
But some close to the case urge patience.
"Of course, we're all eager to know what Katie said, and eager for Charlie's eventual day in court. But today's rulings are far more satisfying than immediate answers," said Karen Cyphers, who represents Justice for Dan and provides courtroom reporting for Florida Politics on this case. "It's clear the State has an exceptionally strong case against Charlie, perhaps made stronger by Katie's cooperation, and is ready to go when the defense is done with their work. It's worth the wait, especially if it means securing justice against every single person involved in ripping Dan from his children, family and friends."
___
Florida Politics is providing ongoing coverage of the Dan Markel murder case, which has drawn international media attention to Florida's capital city. Our reporting draws from sources including contributor Karen Cyphers of Sachs Media, who, with attorney Jason Solomon, advocates with the grassroots group, Justice for Dan, to draw attention to the case and provide analysis relevant to Florida's political, advocacy and legal communities.