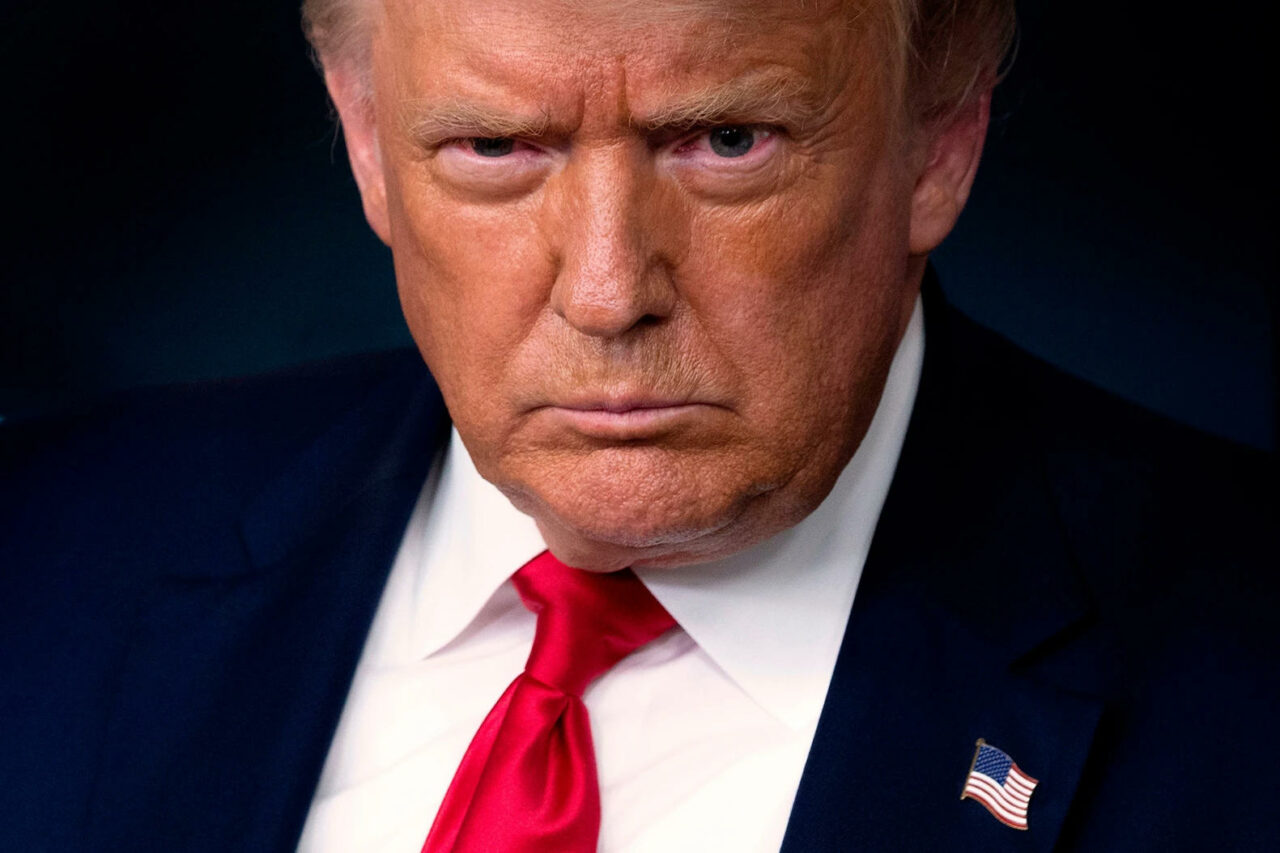 'Ron DeSanctus' is on the former President's mind again.
"Retribution" awaits the conservative Club for Growth, courtesy of Donald Trump.
That's the vengeful vow the former President made on his chosen Truth Social platform after the group declined to invite Trump to an upcoming event featuring several other Republican options for President.
"Failed former Congressman David McIntosh and his Globalist friends at Club for No Growth, who fought me all the way in 2016, and LOST, and then fought me again in 2020 Senate Races in Ohio, Alabama, North Carolina, New Hampshire, plus more, and LOST AGAIN, are now threatening to spend money against me early because their new boy, Ron DeSanctus, the man who wants to cut Social Security and Medicare, has dropped so drastically in the Polls to me. No Growth Members know there will be RETRIBUTION!!!"
"Ron DeSanctus" is yet another in a series of names for Gov. Ron DeSantis, of course. And this most recent "truth" continues a series of slams of both the organization and the Governor of the organization he has called "an assemblage of political misfits, globalists, and losers" among other withering dismissals.
Timing is everything for Trump, and this blast is timed to anticipate the Club for Growth event in Palm Beach Thursday through Sunday, which POLITICO notes will be attended not just by DeSantis, whom the group has supported in the past, but declared Republican presidential candidates Nikki Haley and Vivek Ramaswamy.
Also speaking at the event is another Florida politician who historically has prostrated himself to the former President, U.S. Sen. Rick Scott. While Scott was eager to trumpet the group's backing in the wake of his decisive loss to Mitch McConnell in the race to lead Senate Republicans, Trump was quick to sound a sour note of his own.
"Bad news for Senator Rick Scott of Florida! Club for NO Growth just announced they are going to back him, and without my backing them, an Endorsement from them is the kiss of death," Trump posted last month to Truth Social. "Be careful, Rick, and most importantly, fight for Social Security and Medicare. THERE WILL BE NO CUTS!"
The threat of "NO CUTS" to entitlement programs is a reminder of Scott's ill-fated defense of his policy proposals to "rescue America," which were harpooned by McConnell and President Joe Biden because they initially opened the door to sunset those programs. Scott spent months trying to explain differently, eventually revising the plan to clarify that he didn't want to cut that government spending, but other siloes.