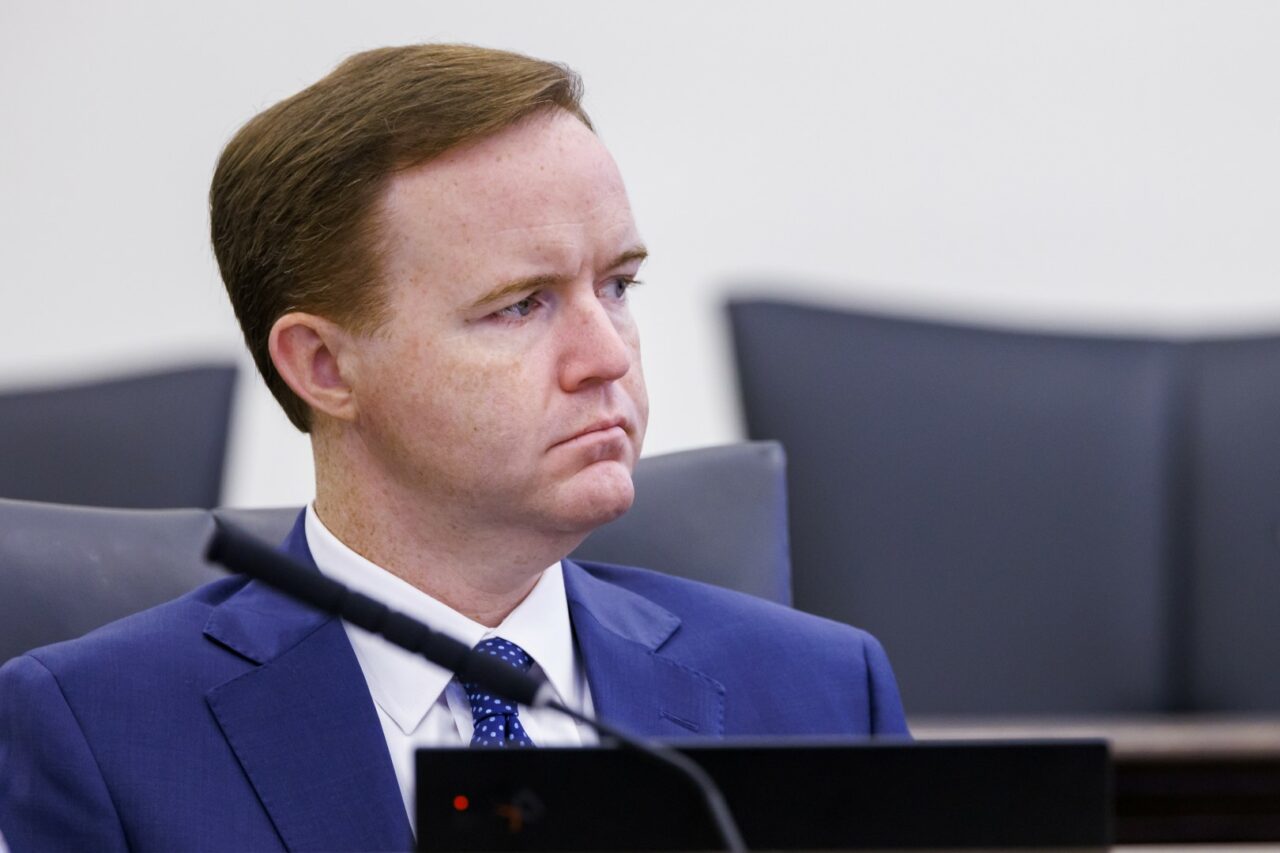 Bills represent an expansion of the fronts regarding children and gender identity with one trans rights group calling it "an onslaught."
The Chair of the Senate Judiciary Committee has filed a slew of bills that would claim territory in classrooms, performance venues and health care facilities in the new front involving children and gender identity.
Children would not be exposed to drag queen shows or called by pronouns that do not correspond to their gender at birth, according to legislation that Sen. Clay Yarborough, a Republican from Jacksonville, filed.
A third bill would require licensed health care facilities that offer gender-affirming treatment attest that they do not treat children younger than 18 years old.
"This legislation sends a strong message that Florida is a safe place to raise children," Yarborough said in a prepared statement. "Florida parents are worried about the radical, prurient agenda that has become pervasive across most forms of media, specifically targeting young children."
The efforts are an extension of the ground gained last year when the Legislature approved the Parental Rights in Education Law which critics have dubbed "Don't Say Gay," that more tightly regulates "age-appropriate" discussions of gender identity and sexual orientation, declared Senate President Kathleen Passidomo.
"The feedback from parents and teachers who appreciate appropriate guardrails on social issues being taught in schools is overwhelmingly positive," Passidomo said. "This year, we're going to expand on that good work."
The Florida Coalition for Trans Liberation held a news conference Thursday and called it part of an onslaught of attacks against the most marginalized and oppressed groups in the community.
"Ron DeSantis and any lawmaker who votes for these bills are transphobic and put us all at risk," said Lakey Love, leader of the organization.
The bills are:
— SB 1438, which appears to have been inspired by the annual tour of "A Drag Queen Christmas," a show where children were photographed during the holiday season. The legislation would revoke the license of any public lodging that admits a child to an adult live performance. Republican Rep. Randy Fine filed identical legislation (SB 1423) in the House.
— SB 1320 which would prohibit people from using preferred pronouns that do not correspond with the gender identity assigned to the person at birth. It would also ban classroom instruction related to sexual orientation or gender identity until the ninth grade. Two related bills are moving in the House. HB 1069 defines "sex" and is moving through committees. HB 1223, concerned with pronouns, sexual orientation and gender identity instruction, was filed Tuesday.
— SB 254 would give the state temporary emergency jurisdiction over children if they are at risk or are getting what some call "gender-affirming care" and others call "sex-reassignment" prescriptions or procedures. Also, it would require health care providers to say they don't provide the treatment to children younger than 18 or face losing their license.
Fine and Republican Rep. Ralph Massullo filed similar legislation (HB 1421) in the House.
Yarborough has been a staunchly right-of-center legislator since his stint on the Jacksonville City Council from 2007 to 2015. As Council President, he raised an objection to a photograph of a bare-breasted pregnant woman "laying in a questionable position" in the Jacksonville Museum of Contemporary Art, threatening to pull funding because of the "inappropriate, pornographic display."
As the Florida Times-Union reported, Yarborough also attempted to stop distribution of the local alt-weekly at Jacksonville public libraries, writing to then-Mayor John Peyton.
"It is deplorable and incredibly tarnishing to the City of Jacksonville and the Jacksonville Public Library system to have a publication containing vulgar expletives, explicit and graphic sexual content and details of such a stage show, readily accessible and available to children walking into a library," Yarborough wrote. "Would you let your child read it?"
___
Florida Politics writer Anne Geggis contributed to this report.