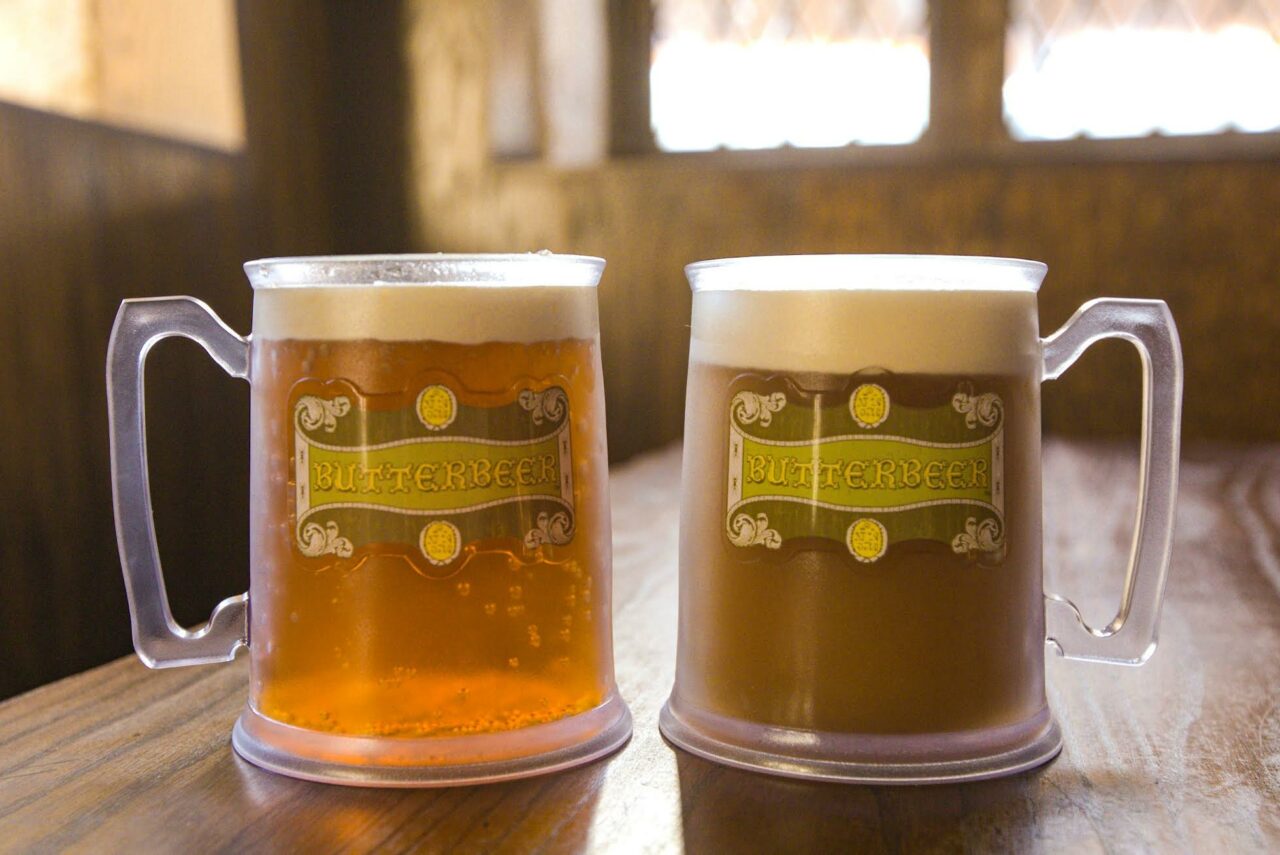 Universal and Disney World announced their latest offerings as the parks get ready to welcome visitors during the busy spring break period.
Vegan Butterbeer is on the menu for the first time at Universal Orlando, and a Disney World waterpark is reopening this month after a renovation.
Universal and Disney World announced their latest offerings Thursday as the parks get ready to welcome visitors during the busy Spring Break period.
Universal said it's adding a dairy-free option of the popular drink on the menu for the first time at the Wizarding World of Harry Potter. It will be available at the Three Broomsticks restaurant in Hogsmeade and the Leaky Cauldron restaurant in Diagon Alley.
"Available in cold and frozen, the new non-dairy offering features the same delicious taste as the existing, wildly-popular Butterbeer drink — complete with flavors reminiscent of butterscotch and shortbread and topped with a vegan-friendly version of the iconic Butterbeer froth," Universal said in a press release.
Millions of people have bought Butterbeers, the beverage of preference for Harry Potter and his friends in the book series and movie franchise.
For Disney World, the latest news is that Disney's Typhoon Lagoon water park will reopen March 19. The water park was shut down in November for renovations.
Typhoon Lagoon's opening coincides with the closing of Disney's other water park, Blizzard Beach, which shutters starting March 19 for renovations.
Returning to Typhoon Lagoon this year will also be H2O Glow After Hours, a special ticketed event that runs on select nights from May 20 to Sept. 2. Tickets for the event for the general public go on sale Friday, and the event features a DJ dance party, free ice cream treats, popcorn and beverages.
"H2O Glow After Hours allows families to spend time at Typhoon Lagoon for several hours after it closes, giving quick access to favorite attractions throughout the illuminated park," Disney said on its parks blog.
The next few weeks will likely be a busy time at Orlando's theme parks as the spring break crowds descend on Central Florida.
Florida's tourism broke records recently. Last month, VISIT FLORIDA announced the number of people who visited the state hit 137.6 million in 2022.
"We could not be more excited with the incredibly impressive record-breaking visitation seen in 2022. Quarter after quarter, Florida continues to dominate the travel market and our competition, which could not be achieved without the hard work of our local tourism partners," said VISIT FLORIDA president and CEO Dana Young in a statement to mark the record figure.