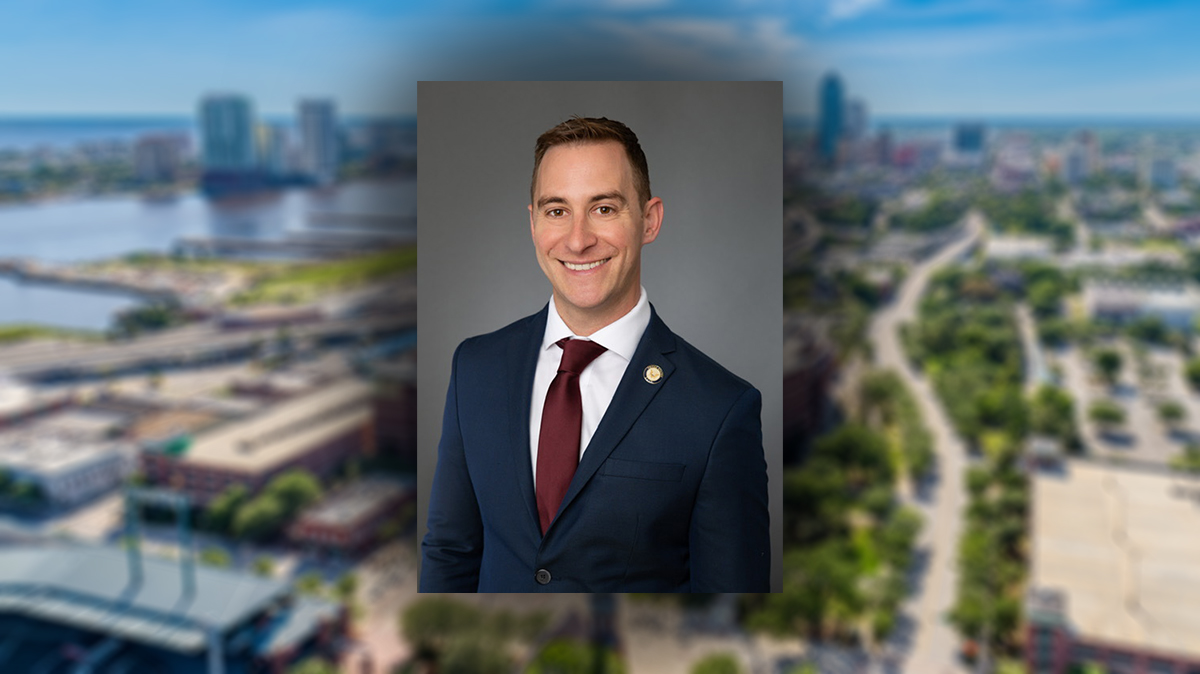 'Our already chaotic D7 race doesn't need more stupid distractions.'
Correction: The Accountability in Government committee is chaired by Amy Rose, and should not be confused with "Accountability for Government, Inc." as we did in a previous version of this post.
A Democrat running in the Jacksonville City Council District 7 race is formally rejecting a text attacking an opponent, and that opponent is rejecting the rejection.
Jimmy Peluso repudiated a negative text sent against fellow Democrat John Phillips, which questions the Democratic bona fides of the trial lawyer and owner of the Folio Weekly newspaper.
The text, sent out by the Accountability in Government political committee this week, charges that "longtime Republican" Phillips "has a history of supporting Republicans over Democrats," and urges recipients to "call" Phillips and ask him why.
"I just learned of a text going around about my opponent. Let me be clear: I do not condone this message and am not affiliated with this group. I have made it my goal to run a clean, above-the-board campaign. This is dirty politics. We may not agree, but he doesn't deserve this," Peluso tweeted Tuesday.
"Seriously, we have 2 weeks left and our already chaotic D7 race doesn't need more stupid distractions. I expect folks just want us to waste our money fighting but our camps shouldn't have to deal with more BS," the candidate added.
The Phillips campaign isn't buying Peluso's response, continuing to contend Peluso is a GOP plant.
"I find Jimmy's tweets to be insincere. He's directly benefiting from, and friendly with, the people sending the attacks and even told his friend the attacks were coming weeks ago. Voters of Jacksonville have to take a deep look at their options and decide if they support Tim Baker and the self-proclaimed 'misfit mafia' or stand against them. I stand publicly against them. And expect more deceptive, irrelevant text messages to voters because I can't be controlled by them."
Phillips then offered a longer form quote, contending that his campaign was "aware" Baker and Brian Hughes, the city's Chief Administrative Officer, "would seek to influence our race for over a month."
Phillips claimed that "Brian texted one of our endorsers. Our supporter felt belittled and threatened by Hughes text and call, particularly since he is employed by the City. Hughes allegedly demanded my supporter meet with Peluso. On February 17, a push poll went to voters, containing the same targeted messaging. Jimmy has used this messaging and lies about me in text messages and DMs while publicly getting encouragement from Lenny Curry, Steve Zona, Katie Wiles and Jordan Elsbury on Twitter."
"He's directly benefitting from, and friendly with, the people sending the attacks of me using the same untrue lines. He did some of the same things to Sunny last time," Phillips added.
Hughes denied the accusation, noting he is a "city-appointed official" with "no role in any political campaigns beyond casting a vote as a resident of District 7."
Baker has previously denied any involvement in the District 7 race, however, and continues to say he has "not engaged" and "will not engage," and would support Republican Joseph Hogan if he were voting in District 7.
Peluso offered a response, contending "it wasn't us, and frankly, not something I welcome in this race."
"I've literally worked on, openly supported, and spent thousand of dollars on multiple races: Tracye Polson (twice), Tracie Davis, Angie Nixon, Jimmy Midyette, Garrett Dennis, Donna Deegan, Joshua Hicks, Charles Garrison, Tameka Gaines Holly, and Rahman Johnson but to think I'm now some ally of the machine I've tried to take down publicly multiple times is just bizarre to me."
"We have 13 days to win this race, and I'd much prefer to just talk about neighborhoods, infrastructure, parks, economic development and housing… but instead we have this nonsense and I don't personally like it. This isn't the D7 race I wanted when I switched into it in December. And I truly hope we can just run our races to the end on our own terms."