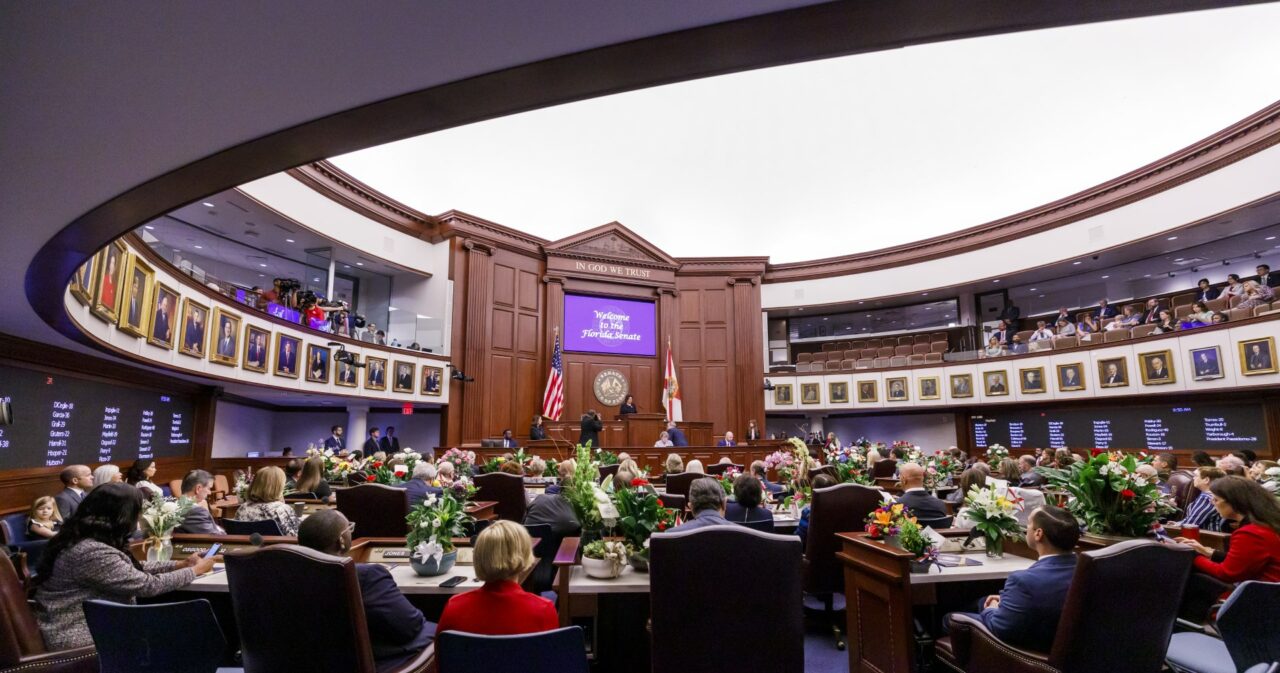 'This bill is an important step in the right direction.'
A bill designed to boost affordable housing developments throughout the state by using tax breaks and boosting funding for existing programs was approved by the Senate.
The measure is a top priority for Senate President Kathleen Passidomo, a Naples Republican, but still managed to pass unanimously. Although some Democrats expressed concern over its provisions to neutralize local governments ability to adjust zoning and impose rent control, most said they were pleased the chronic issue of low- and middle-income Floridians struggling to find affordable housing near where they work was finally being addressed.
"Floridians' budgets are increasingly squeezed by the housing shortage and rising rents these days. This bill is an important step in the right direction," Sen. Shevrin Jones, a West Park Democrat, said. "Housing is intrinsically linked to economic security and mobility, and all of our communities benefit from stable, safe housing that meets residents' needs."
The bill, SB 102, would allow developments with at least 70 units built in the last five years to get a property tax exemption if they offer rents at least 10% below the local market rate, and local governments could offer property tax carve outs to developments of at least 50 units that include 20% of their units as affordable housing.
There's also funding for affordable housing programs in the bill, such as $259 million for the State Apartment Incentive Loan program (SAIL) and $252 million for the State Housing Initiative Partnership (SHIP) and $100 million for the Hometown Heroes program. The Heroes program was created last year to provide down payment assistance loans to military veterans and first responders, but the bill would expand eligibility to all first-time home buyers.
"The biggest housing concern we hear from young people is that there is no place for them to raise their own families in communities they grew up in, where their extended families have lived for generations. To me, that is a tragedy," said Sen. Alexis Calatayud, a Miami Republican and sponsor of the bill. "This bill is going to help bridge that gap, improving options for both homeownership and affordable rental units in communities across our state."
But the most concern over the measure focused on its treatment of local governments. The bill preempts cities and counties from passing rent control ordinances. Orange County voters approved a rent control measure last year but it was knocked down by the courts.
Local governments would also be required to accept multi-family housing developments in areas zoned for commercial or mixed-use if 40% of the units would have rents within 30% of the local market rate. The developments, though, would have to adhere to the city's comprehensive plan.
"I am confident our legislation will improve housing options for Floridians at all income levels and stages of life, so that families don't have to spend more than 30% of their income on housing, and can have margin needed to save and build the rest of their lives," Passidomo said.
The House version of the bill, HB 627, still has three committee stops before hitting the floor in that chamber.