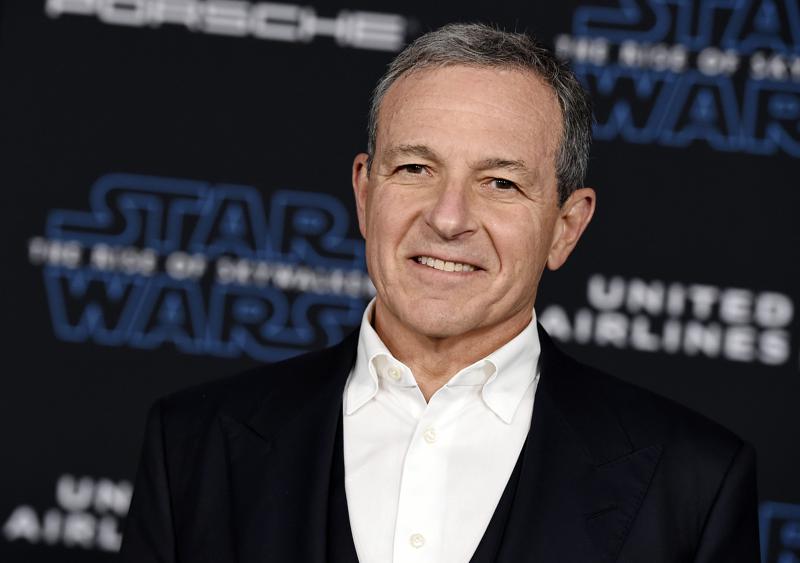 'In our zeal to grow profits, we may have been a little bit too aggressive about some of our pricing,' Disney CEO Bob Iger said about the theme parks.
Walt Disney Company CEO Bob Iger says "it's inevitable" the company will go into the sports betting business, admits Disney theme parks prices are too expensive and calls finding his successor one of his biggest priorities.
Iger spoke candidly about a wide range of issues during a 35-minute Q&A at Morgan Stanley's Technology, Media and Telecom Conference.
"I've always believed that Disney was a brand that needed to be accessible. … In our zeal to grow profits, we may have been a little bit too aggressive about some of our pricing," Iger said about the theme parks. "There's a way to continue to grow that business, but be smarter about how we price so that we maintain that brand value of accessibility."
He acknowledged Disney's dilemma of maintaining good guest experiences while managing the heavy crowds.
"It's tempting to let more and more people in. But if the guest satisfaction levels are going down because of crowding, that doesn't work. We had to figure out how we reduce crowding, but maintain, obviously, our profitability, and we did that well," Iger said.
"But we have to be careful about that as well because in doing that, you're actually end up increasing the price or putting features into your pricing that are viewed by some consumers as perhaps being a little too aggressive."
One solution is building more rides to increase crowds, Iger said, hinting that "certainly in Florida, we have a lot of property" and more expansion opportunities exist in California and the international parks.
Theme park fans can expect to see more intellectual property pulled from Disney movies coming into future theme park rides, the CEO said.
"We obviously don't have endless amounts of capital, but in terms of IP to mine, we have almost endless opportunity there," Iger said.
Iger said Disney, which owns ESPN, will likely be heading into the sports betting business someday.
"It's inevitable that there'll be basically a seamlessness between sports programming and sports betting," Iger said, although he referenced his 20-something-aged children. "I prefer to wait as long as possible when I think about them."
At last month's earnings call, the company disclosed it planned to eliminate 7,000 positions — or roughly about 3% of the company's workforce — as part of a company reorganization. Iger and Disney haven't revealed where the 7,000 positions are being cut as part of the company's plan to save $5.5 billion. So far, Disney hasn't filed any federal WARN notices notifying of mass layoffs in Florida.
"There's huge buy-in, certainly across the entire senior team, on the need to reduce costs," Iger said Thursday. "It's just getting more disciplined about how much we spend on almost everything."
Iger was asked about his second retirement which, according to his two-year contract, happens at the end of 2024.
Iger himself joked, "I guess I'm a former and current (Disney) CEO" when he was introduced at Thursday's discussion, a nod to his messy departure and the company's rotating leadership. Iger led the company until he stepped down in February 2020 and then was unexpectedly hired back in November 2022 by the company's board after growing criticisms mounted against CEO Bob Chapek, who ran Disney through the pandemic.
Iger called finding his successor "pretty much at the top of the list between me and the board."
"We all know that not only is it an important decision, but that we don't have an endless amount of time to make it, and we're mindful of that," Iger said Thursday.
"I'm confident that we'll identify the right successor at the right time. I know for me, coming back was actually quite an interesting experience because it was clear that the company needs to be stabilized. It was clear that the reorganization was necessary because of the disconnect that we talked about earlier between spending and revenue generation and marketing, and it was also clear that we had to come to grips with our cost structure."