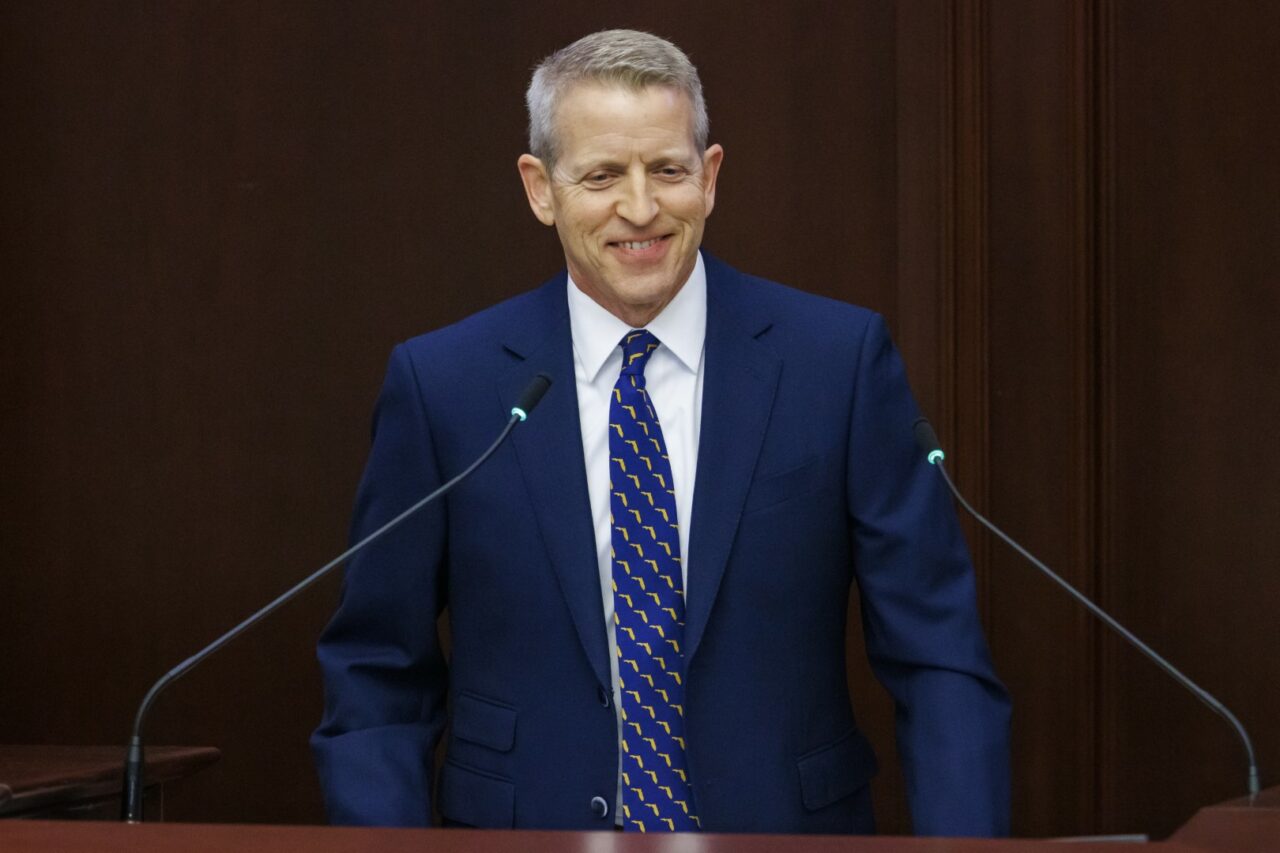 'Speaker Renner has made this a priority.'
As Florida begins to unwind from the public health emergency and return its Medicaid program to pre-pandemic rules, there's a move underway to expand income eligibility for a subsidized children's health insurance program.
Florida Healthy Kids Corporation (FHKC) staff met with House Speaker Paul Renner to discuss expanding the income eligibility for the state children's health insurance program known as Florida KidCare. That would allow more children in low-income families to qualify, FHKC Chief Executive Officer Ryan West said.
"His passion for this issue is very obvious, and he has been a champion of this," West told members of the FHKC board of directors, which helps administer the Florida KidCare program. "And to pass something like this, you need a champion at the leadership level, and Speaker Renner has made this a priority."
To qualify for the Florida KidCare program, families must have incomes at or below 215% of the federal poverty level (FPL). According to the Kaiser Family Foundation (KFF), on average, income eligibility for the subsidized children's health insurance program is at 255% of the FPL. There are 34 other states that allow families to earn more and still qualify for the program.
There are two bills in the House that would increase eligibility to allow Florida families to earn more money and still qualify for Florida KidCare: HB 121 and HB 1245.
Filed by Rep. Robin Bartleman, HB 121 would allow families to earn up to 250% of the FPL ($75,000 for a family of four) without losing access to the reduced health insurance plan. The income eligibility would increase to 300% of the FPL ($90,000 for a family of four) by 2024.
To accomplish that, the state would need to increase the amount of funding it earmarks to the program by $7.4 million (which would draw down an additional $18.4 million in federal funds), according to a presentation West made to the board of directors.
The state funding commitment would more than double to $19.2 million by 2025 and would increase each year reaching nearly $32 million by 2028.
If passed, enrollment in the Florida KidCare program would increase by around 10,000 children in 2024 and jump to almost 38,500 children by 2028, according to the analysis West provided.
Filed by Rep. Chip LaMarca, HB 1245 would allow families to earn 400% of the FPL ($120,000 for a family of four) and continue to qualify for the program. LaMarca's bill would require the state to allocate an additional $18.4 million to the program next year, which would draw down an additional $45.6 million in matching federal funds. State costs would increase by another $43 million in 2025, reaching $66.4 million in 2028.
The additional investment means enrollment would increase by 25,871 children in 2024 and by as much as 73,184 by 2028.
Florida's minimum wage currently is $11 an hour. The tight labor market in the wake of the pandemic has forced salaries upward, with employers such as Walmart already paying $15 an hour. Florida also put tens of millions into the state's budget to pay certain state employees and "direct care" workers who treat the poor, elderly and disabled $15 an hour beginning October 2022.
The current income eligibility requirements for the Florida KidCare program are so low, though, that Bartleman and LaMarca worry that families may turn down opportunities to earn more money for fear of losing access to the subsidized health insurance plans, which cost families $20 a month to purchase. Without access to subsidized health insurance offerings, premiums for the coverage climb to more than $200 a month.
"We need to … figure out how to create a glide path to prosperity," he said. "If you've got four kids, and your health insurance goes to $1,000 a month, you need to have a $12,000 raise just to keep up with health insurance," LaMarca told Florida Politics.
The potential eligibility expansion for the Florida KidCare program comes as the state moves forward with plans to purge people from its Medicaid program as the public health emergency draws to an end.
The Gov. Ron DeSantis administration announced earlier this year it would begin to return the Medicaid program back to its pre-pandemic operations beginning April 1. It will begin by removing about 900,000 people the state says it knows are no longer eligible and who have not availed themselves of any of the health care Medicaid covers. 
Florida Medicaid Director Tom Wallace told lawmakers earlier this year that the people "will probably come off relatively quickly."
After removing 900,000 ineligible people from the program, the state will begin Medicaid eligibility re-determination efforts on another 850,000 recipients who haven't provided the state with ongoing pertinent financial information during the pandemic.