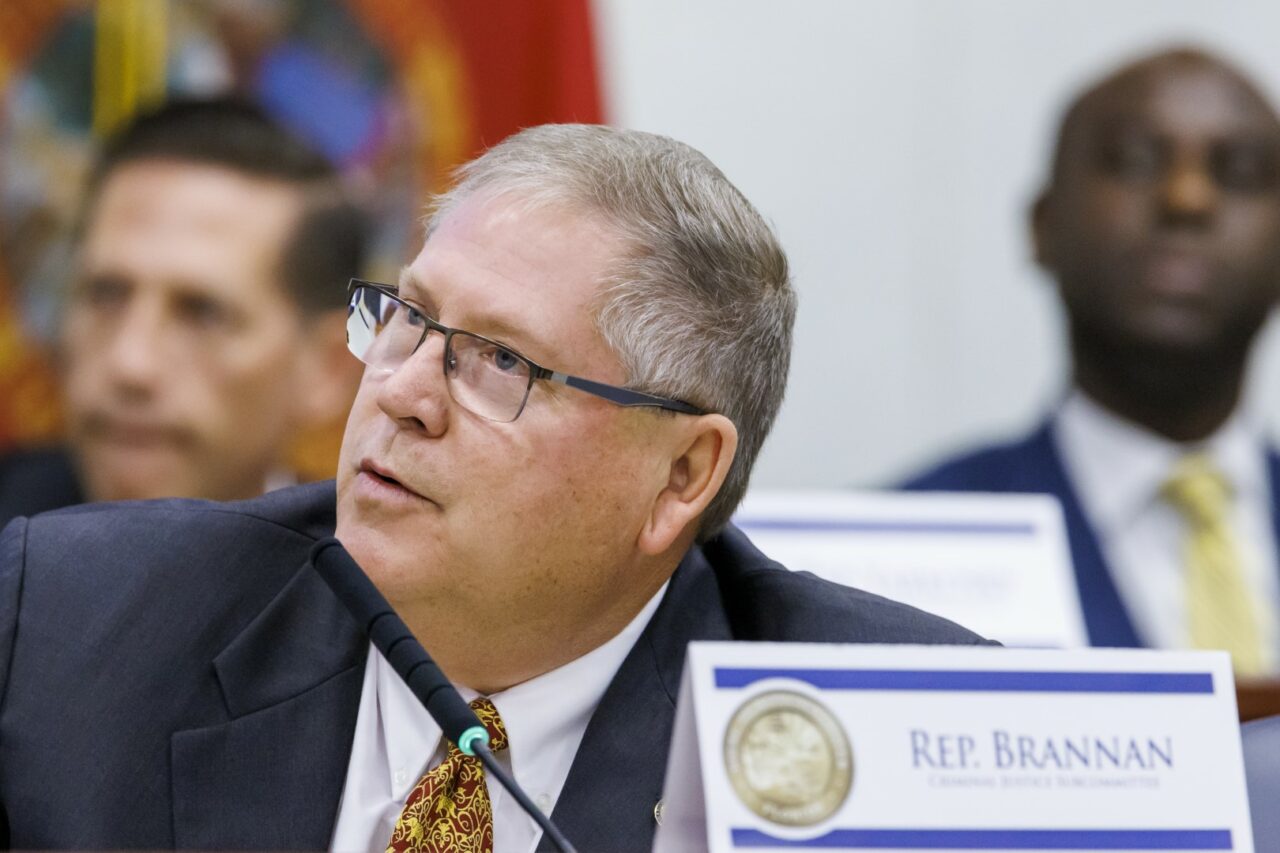 "Maybe we just pull the whole thing," he told an activist.
The lawmaker behind a controversial gun rights bill says activists demanding more risk ending the Legislative Session with a loss.
Gun rights activists published video this weekend of state Rep. Chuck Brannan in a confrontation over his permitless carry legislation (HB 543). The bill would eliminate any requirement in Florida for a permit to carry a concealed firearm.
Brannan said the video was taken in front of his home when activists confronted him there on Saturday.
Some Second Amendment groups his bill doesn't go far enough and want the Legislature to allow individuals to carry firearms openly in public places.
But the Macclenny Republican warned a camera-toting activist those demanding open carry may put at risk the bill moving through the Legislature.
"Maybe we just pull the whole thing," Brannan said. "Then y'all can say, 'Well, we pissed them off and we didn't get nothing this year.' How about that?"
Gun rights activist Matt Collins, who has called in committee for open carry legislation, posted the video of Brannan's argument with an activist on YouTube. Collins said the video was provided to him anonymously. "I do not know who filmed this video or who the activist was," he said.
Brannan told Florida Politics he was "aggravated" at the activist for showing up at his door with a flyer attacking his position. The flyer including a photo altered to make it look like he was shaking Democratic President Joe Biden's hand.
"This is total lies. I have never met Joe Biden," Brannan said. "I told them I don't appreciate you Photoshopping a picture and handing it out to me neighbors."
The flyer has a disclosure revealing it was paid for by the Texas-based Young Americans for Liberty. It calls Brannan's legislation a "counterfeit carry" bill and urges voters call him and tell him to "stop watering down constitutional carry." Brannan believes the photograph of him to have been removed from a picture of him shaking hands with a local State Attorney.
Brannan demanded to speak to who produced the flyer, but the activist called someone and that person would not speak to him. After that interaction, Brannan said the activist took the video shared online, but that he was not aware he was being recorded at the time.
Florida law requires both parties' consent for a conversation to be recorded.
Brannan's bill has sparked outrage on both sides of the issue.
Moms Demand Action protested the bill this week and say permitless carry will lead to more shootings in Florida.
"Lawmakers in Florida are choosing to put politics over our safety and wellbeing," said Isabella Ensign, a part of Moms Demand's Action's Florida Chapter.
But supporters of expanding gun rights say the bill falls short, especially since Gov. Ron DeSantis already signaled he will sign an open carry bill.
"If the Governor cannot get a very friendly legislature to add open carry to this bill, then how do we think he will do trying to convince Congress to act on anything if he were to become President?" Collins told a Senate committee this week.
But Brannon in the video suggested those demanding open carry could ruin the chances for permitless carry. Notably, the Florida Sheriffs Association came out in favor of the existing House bill but has not supported open carry. Senate President Kathleen Passidomo also said he does not support open carry, and has based her position on the input of law enforcement.
"Take a win, lady," Brannon told the activist in the video. "Take a win and go to the House and say there's always another year."
Brannan told Florida Politics the legislation he sponsored had been negotiated over months, and he is confident it can pass in both chambers of the Legislature.
The activist said she and others are "really just trying to protect the freedoms of Americans" and "restore the liberties."
"Not by lying, you're not," Brannan replied. "You hurt the cause. You hurt Republicans. You hurt everybody. You're not doing anybody any good."
The activist says she believes Republicans are hurting themselves by not going farther with the bill.
"Vote for Democrats then," Brannan said. "Who do you want to vote for?"