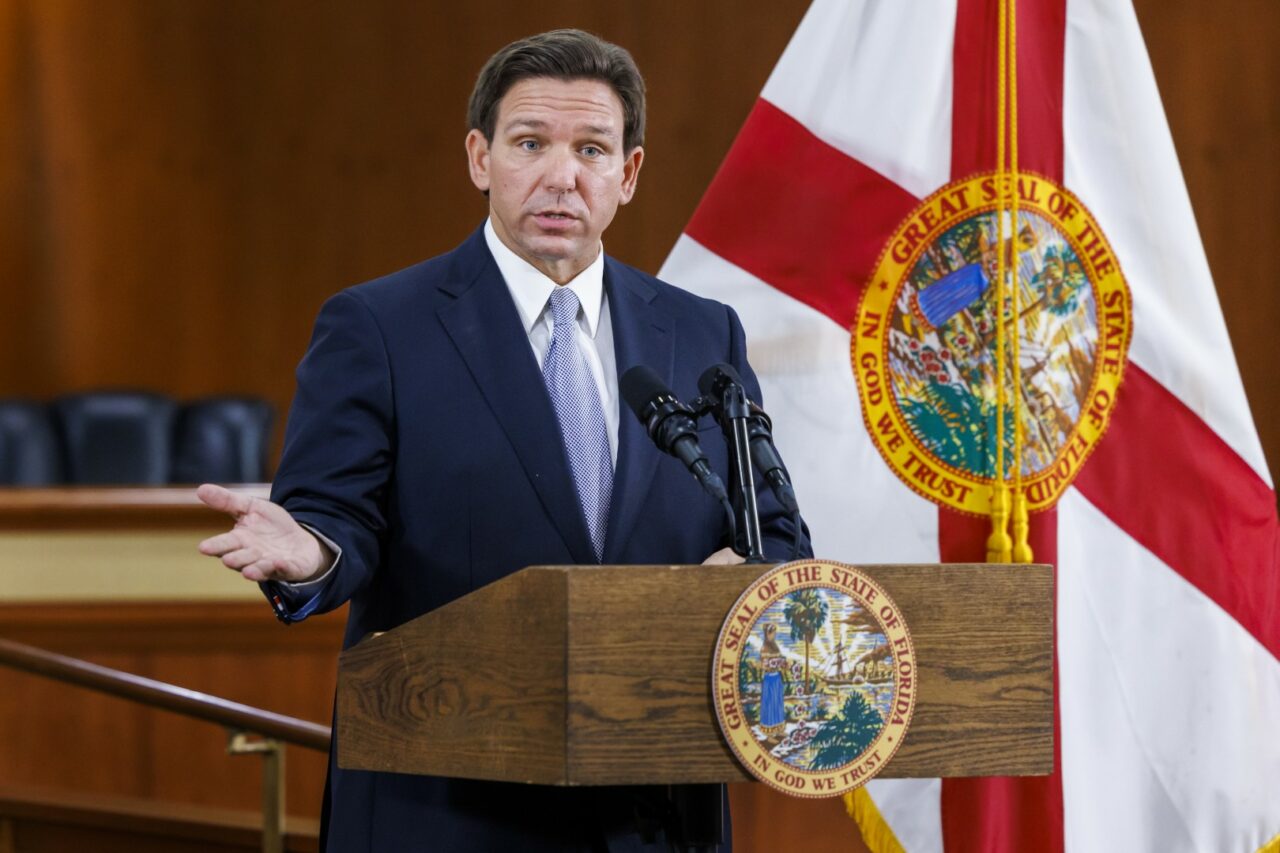 'Universities, while they play an important role, they don't have the ability to just do what they want without accountability.'
Hours before lawmakers are poised to consider a bill to eliminate funding for diversity, equity and inclusion (DEI) programs at Florida's 12 public universities, Gov. Ron DeSantis held a discussion with college system administrators denouncing them as "left-wing ideology."
"Instead of inclusion, the people that dissent from this orthodoxy are marginalized," DeSantis said. "It's using the administrative apparatus of the university to impose an ideological agenda."
The House Postsecondary Education and Workforce Subcommittee is scheduled to vote on HB 999 Monday afternoon. The bill would ban universities from using state money on DEI programs or activities.
The bill goes further than that, however, giving university boards the power to hire faculty, with recommendations from a university's President. It also allows the boards to review a professor's tenure status at any time. The Senate Education Postsecondary Committee is scheduled to take up its version of the bill (SB 266) on Wednesday.
Ray Rodrigues, a former state Senator and Chancellor of the State University System of Florida, acknowledged the Board of Governors in 2020 urged universities to pursue DEI programs, but said the reality of the programs are the opposite of what they purport to achieve: discriminatory, exclusionary and opposed to diverse viewpoints.
"Instead of being unifying we see it as being divisive, an attempt to cancel and censor those who don't agree," Rodrigues said. "This has become a distraction. It was not what was intended and it must be corrected."
Some parts of the state's higher education system are moving toward that end. All Presidents of state colleges signed a letter earlier this year pledging to remove DEI programs from their institutions.
Christopher Rufo, a senior fellow at the conservative Manhattan Institute think tank appointed by DeSantis to the New College board in a revamp of that school, outlined a series of scandals he says he uncovered at Florida universities.
Those include, according to Rufo, a social justice ally training program; categorizing White students, faculty and staff as "oppressors"; advancing the idea that merit is a "myth that advances racism"; and having separate counseling programs for minority students — essentially segregated counseling programs.
"What is the goal of DEI programming?" Rufo said. "It's to turn students into left-wing activists."
DeSantis said universities in Florida are starting to react to his push to eliminate DEI from schools but warned he'd continue to scrutinize spending on such efforts.
"Universities, while they play an important role, they don't have the ability to just do what they want without accountability," DeSantis said.