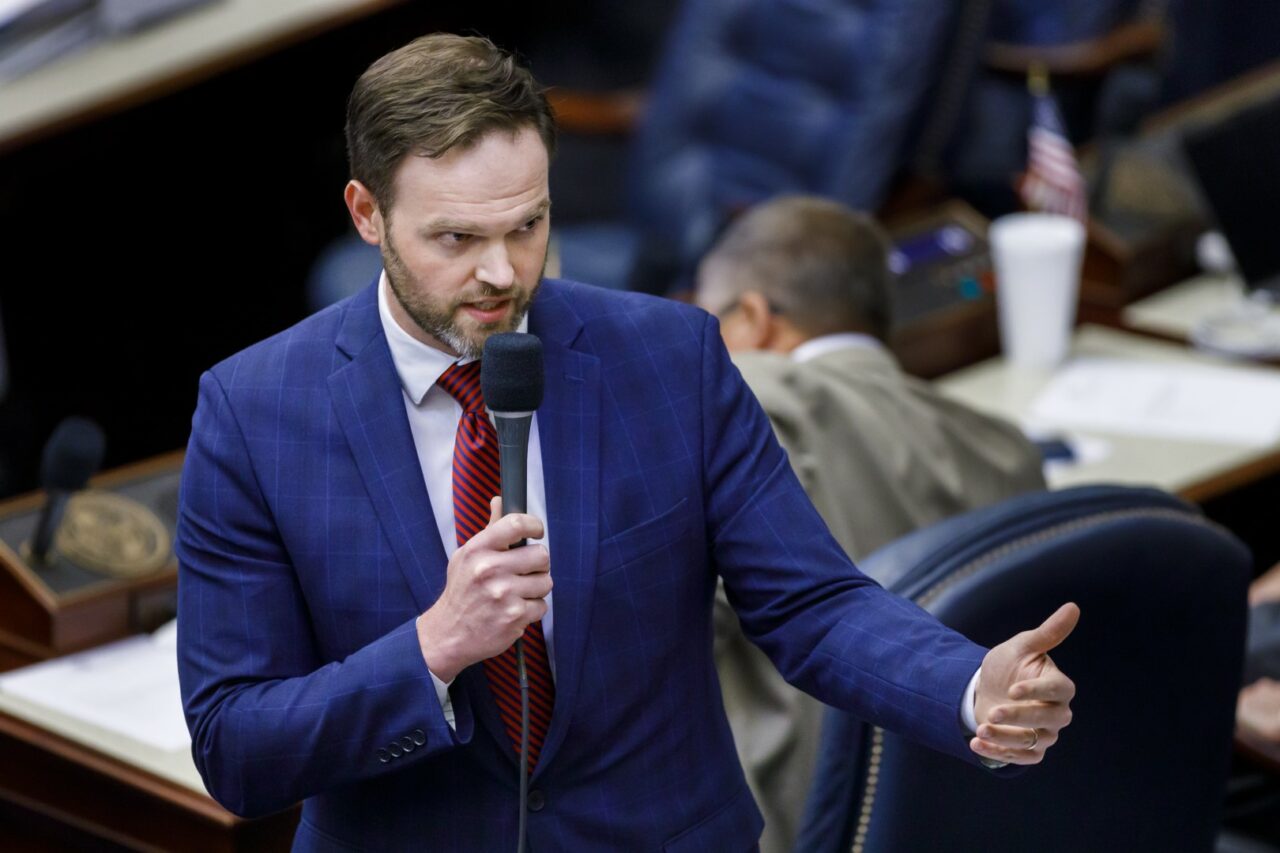 The legislation would get rid of DEI programs and eliminates certain majors from Florida curricula.
Legislation significantly reforming activities on Florida college campuses is advancing in the House. But the bill sponsor is stressing that proposed changes will not limit student activities, no matter the political agenda.
"I believe that state universities should be focused on teaching students how to think, not what to think," said Rep. Alex Andrade.
The Pensacola Republican this year is carrying a higher ed bill (HB 999) that covers a wide range of checks on curriculum. The House Postsecondary Education and Workforce Subcommittee advanced the bill on a party-line 12-5 vote.
Democrats on the committee raised numerous questions about how this would affect diversity programs, critical courses and student groups operating on campus.
The legislation would eliminate any diversity, equity and inclusion programs at schools. That enacts a priority of Gov. Ron DeSantis he tackled in a roundtable the same day as the subcommittee meetings.
But Rep. Yvonne Hinson, a Gainesville Democrat, questioned if the legislation would shut down Black student unions, pride centers and other support groups for minority students attending college in Florida.
Andrade said if there are faculty advisory boards overseeing any such groups, those will be impacted by the bill. But he said individual faculty advisors will not be impacted.
"Those student groups can continue to operate how they see fit currently, subject only to the policies and procedures that are content neutral that apply to all organizations, student organizations on campus," he said.
Hinson expressed fear the bill would threaten equal protection rights guaranteed in the U.S. Constitution.
"Every state is supposed to protect its citizens under the equal protection law clause," she said.
Rep. Angie Nixon, a Jacksonville Democrat, proposed an amendment to make sure Black fraternities and sororities are not disrupted by the proposed bill.
Andrade said that was not necessary, and actually could open fraternities and sororities to more administrative oversight than exists now. The amendment and others were shot down.
Democrats also raised fears about reforms on academic curriculum.
Rep. Anna Eskamani, an Orlando Democrat and a gender studies major when she graduated from the University of Central Florida, called to strike all language in the bill about courses.
The bill bans several majors, such as women's studies and critical race theory.
"I will say that these are remarkable programs that change lives, as they changed mine, and I think it's really bad policy for us to dictate what adults can or cannot learn," Eskamani said.
The Foundation for Individual Rights in Education said Florida has already tangled itself in litigation over restrictions of free speech. A representative from the organization noted that even the conservative Manhattan Institute, which provided model legislation to Florida on eliminating DEI from university administration, has dropped any restrictions on curriculum.
But Rep. Mike Beltran, a South Riverview Republican, said he looked at all of the case law raised against the law and did not feel it applied. The legislation doesn't limit student expressions, just courses. "Curriculum is not an open forum," he said.
But an amendment Eskamani brought limiting any curriculum failed on a party-line 11-5 vote as well.
Democrats also raised concerns about tenure and threats to accreditation. Rep. Allison Tant, a Tallahassee Democrat, expressed fear that out-of-state organizations that expect DEI programming and other issues addressed in the bill could deny recognition for Florida universities.
Andrade expressed skepticism, especially considering widely respected research done at state schools.
"I have no information that would say our accreditation is at all at threat," he said.
On tenure, Andrade suggested there may be reason to reform the current process.
"Will there be any limits on the number of post-tenure reviews that a faculty member could undergo?" asked Rep. Lindsay Cross, a St. Petersburg Democrat.
Andrade noted the Florida Board of Governors, which provides oversight to the State University System, is already exploring reforms.
"A tenure review is a serious process," he said. "It's not to be taken lightly. The Board of Governors just went through new rule revisions on their tenure review process. This would simply be incorporated into that."
Numerous students and faculty members from across the state drove to Tallahassee to oppose the legislation.
Bart Welling, an assistant English professor at University of North Florida, said the legislation threatens academic freedom. "It's an honor to be here and I asked you all to please oppose this bill in the name of freedom, which conservatives supposedly used to stand for in this country," he said.
Others turned personal with criticisms of the bill. One speaker compared Republican lawmakers behind the legislation to orcs in the Lord of the Rings saga. Others framed the bill as part of a fascist agenda.