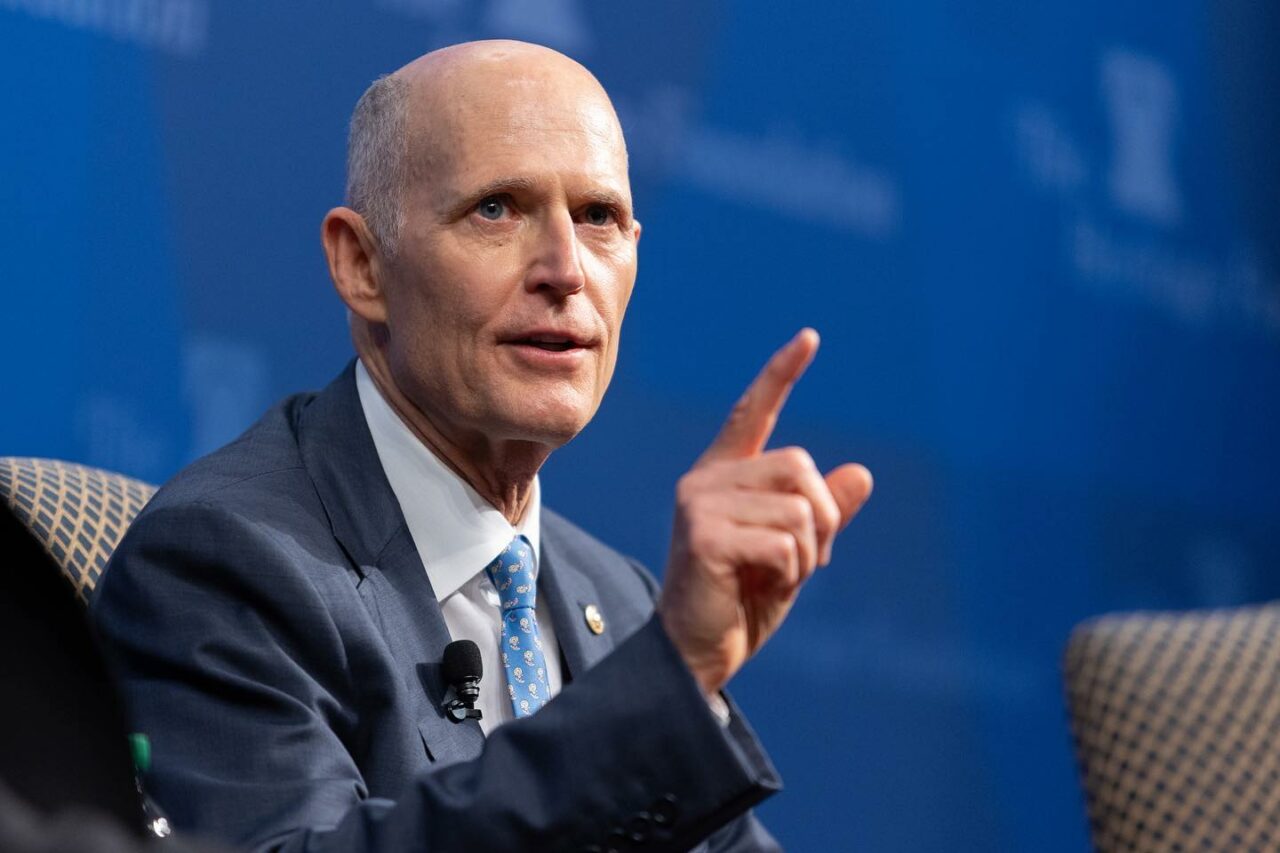 SVB was into 'woke things,' but the Senator blames the Fed.
U.S. Sen. Rick Scott acknowledges that Silicon Valley Bank may have been woke, but isn't saying that's why they failed last week.
Scott, appearing on Bloomberg Radio, instead laid the blame at the feet of the Federal Reserve's incomplete oversight when asked if environmental, social and corporate governance (ESG) was to blame.
"Well, we don't know enough yet. If you look at the website, it sure appeared this was a very (woke) company, very focused on woke things. But look, the bottom line is the Federal Reserve. You know, the management team failed, the Federal Reserve failed in doing their job," Scott said.
"And so, who knows? If it's woke policies, you know, then we ought to be looking at that."
Scott also blamed the Federal Reserve in a previous interview, contending it's "their job to make sure these banks don't fail."
In refusing to blame wokeness, Scott took a different path than Gov. Ron DeSantis. During an appearance on the Fox News Channel's Sunday Morning Futures with Maria Bartiromo, DeSantis contended the bank's commitment to diversity, equity, and inclusion (DEI) may have sealed its fate.
"I mean, this bank, they're so concerned with DEI and politics and all kinds of stuff. I think that really diverted from them focusing on their core mission," DeSantis contended.
According to a page on its website, the bank does promote DEI initiatives: "We are intentionally and strategically working for a world where every client and employee has the opportunity to bring their bold ideas to life. We also know that diverse perspectives and inclusive environments ignite new ideas to power innovation. That is why we're building a culture of belonging with a global workforce that celebrates greater dimensions of diversity and reflects the markets we strive to serve."
DEI notwithstanding, a more likely reason for the bank run that led to Federal Deposit Insurance Corporation receivership could be its heavy investment in 10-year bonds with low interest rates combined with the need for liquidity from its high-dollar account venture capital clients. Surging interest rates exacerbated the company's cash crunch, sealing its fate.