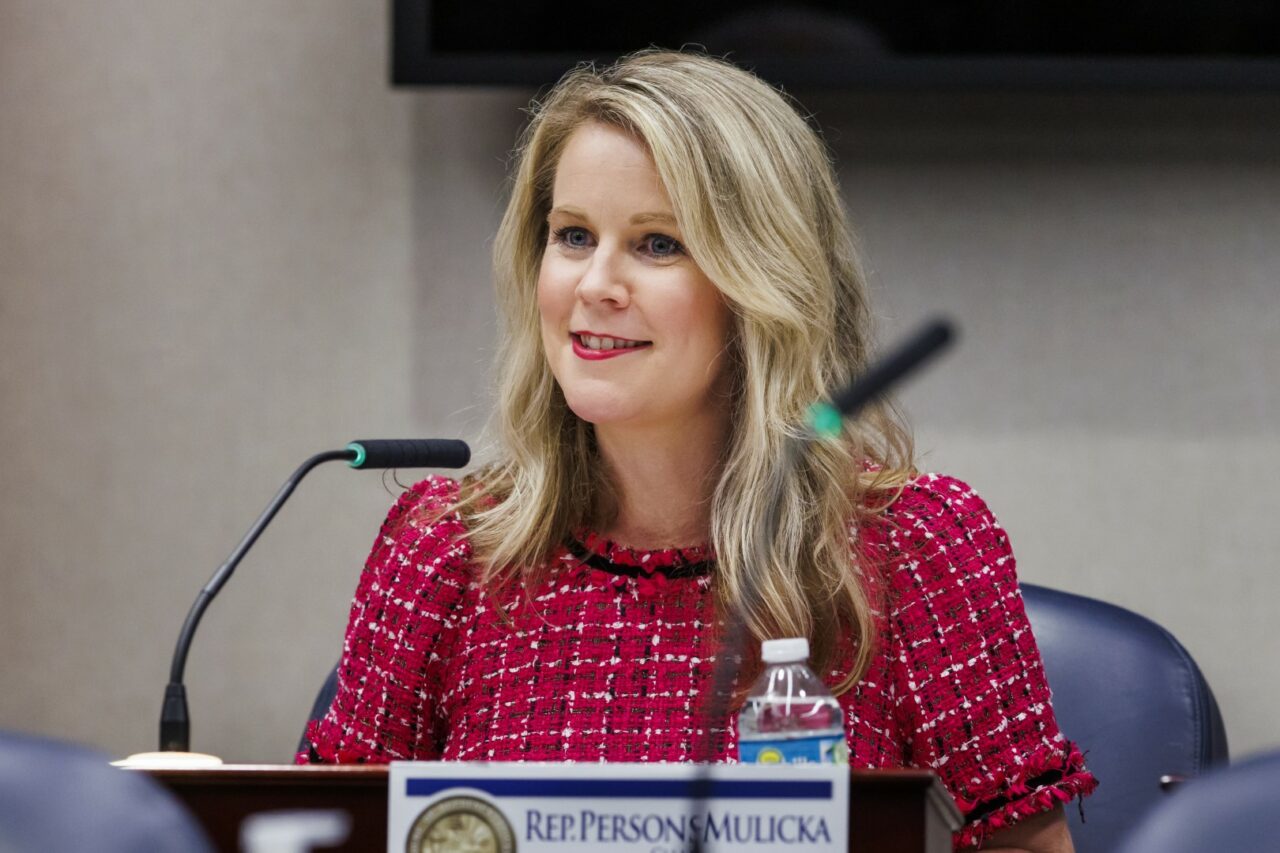 The so-called 'heartbeat bill' has one more committee stop before it reaches the House floor.
Legislation banning doctors from performing abortions after six weeks is now moving through the House.
The House Healthcare Regulation Subcommittee voted 13-5 for the controversial measure (HB 7) by Fort Myers Republican Rep. Jenna Persons-Mulicka, with every Republican voting "yes" and every Democrat voting "no."
The bill, which advanced after more than an hour of mostly oppositional public testimony and several rejected amendments, has one more committee stop before reaching the House floor.
Persons-Mulicka said the legislation is "not solely the reflection" of her personal beliefs. Rather, it's "the result of listening in an attempt to build consensus around policy that will promote life and support all our mothers and children and families in the state of Florida."
Unlike existing restrictions the Legislature passed last year limiting abortion to the first 15 weeks of gestation, HB 7 and its counterpart in the Senate (SB 300) includes exceptions for rape and incest.
It would uphold existing exceptions for cases of fetal anomalies and in cases where two doctors confirm the mother is at risk of severe injury or death.
But it also adds further strictures, including a ban on telehealth-prescribed abortion pills, and calls for an expansion of state assistance for new parents seeking counseling and buying baby products. While HB 7 includes no funding for those provisions, SB 300 would earmark $30 million yearly.
Violators of the proposed restrictions would face felony charges punishable by up to 15 years in prison, depending on the nature of their participation and involvement in the procedure.
Republican members of the panel voted down three amendments their Democratic peers proffered. One proposed change by Orlando Rep. Anna Eskamani would have deleted all language pertaining to the six-week ban while keeping the portion offering more state assistance to new parents.
Eskamani, who worked for Planned Parenthood before she won office, stressed the importance of safeguarding reproductive rights and honoring the will of most Floridians, who believe abortion should be legal in all or most cases.
"I'm incredibly concerned (about) the direction we're going in Florida," she said. "A six-week ban … is going to be operationalized as a complete ban, because people do not know they're pregnant at six weeks."
The other two amendments by Boca Raton Rep. Kelly Skidmore and Leon County Rep. Allison Tant were more narrowly aimed.
Skidmore's amendment proposed a minor language change in the list of approved materials that would support a woman's claim she was the victim of rape or incest. Tant's amendment, meanwhile, would reduce the number of doctor signatures confirming a pregnant woman's risk of injury or death to one — something the bill already allows if "another physician is not available for consultation."
Sarah Parker, a co-founder of Women's Voice of Southwest Florida, told the panel the discussion over the bill gave her "Lauren Boebert vibes," referring to the 36-year-old Colorado Congresswoman who last week announced she will soon be a grandmother.
"I'm trying to figure out when we're going to start celebrating teen pregnancy," she said. "You know this bill is wildly unpopular. I never thought I would be on the side of Sen. Rick Scott, but here I am. Thank you, again, for imploding yourselves."
Last year, before the GOP-controlled Legislature approved the current ban on abortion after 15 weeks of pregnancy, Gov. Ron DeSantis said he thought that limit was "very reasonable."
"That's very consistent with, you know, being supportive of protecting life," he said in January 2022.
Legislation Deltona Republican Rep. Webster Barnaby carried last year to ban pregnancy termination after six weeks — a measure some call a "heartbeat bill" after a similar Texas law — died unheard.
But in December, DeSantis signaled he would approve of such a bill this year if it passed. When asked if he would "take the lead" on a "heartbeat bill," he said, "I'm willing to sign great life legislation. That's what I've always said I would do."
HB 7 will next go to the Health and Human Service Committee before heading to the House floor. SB 300, sponsored by Vero Beach Republican Sen. Erin Grall, is scheduled to go before the Senate Committee on Health Policy on Monday, the first of two committee stops it has in the chamber.
___
A.G. Gancarski of Florida Politics contributed to this report.