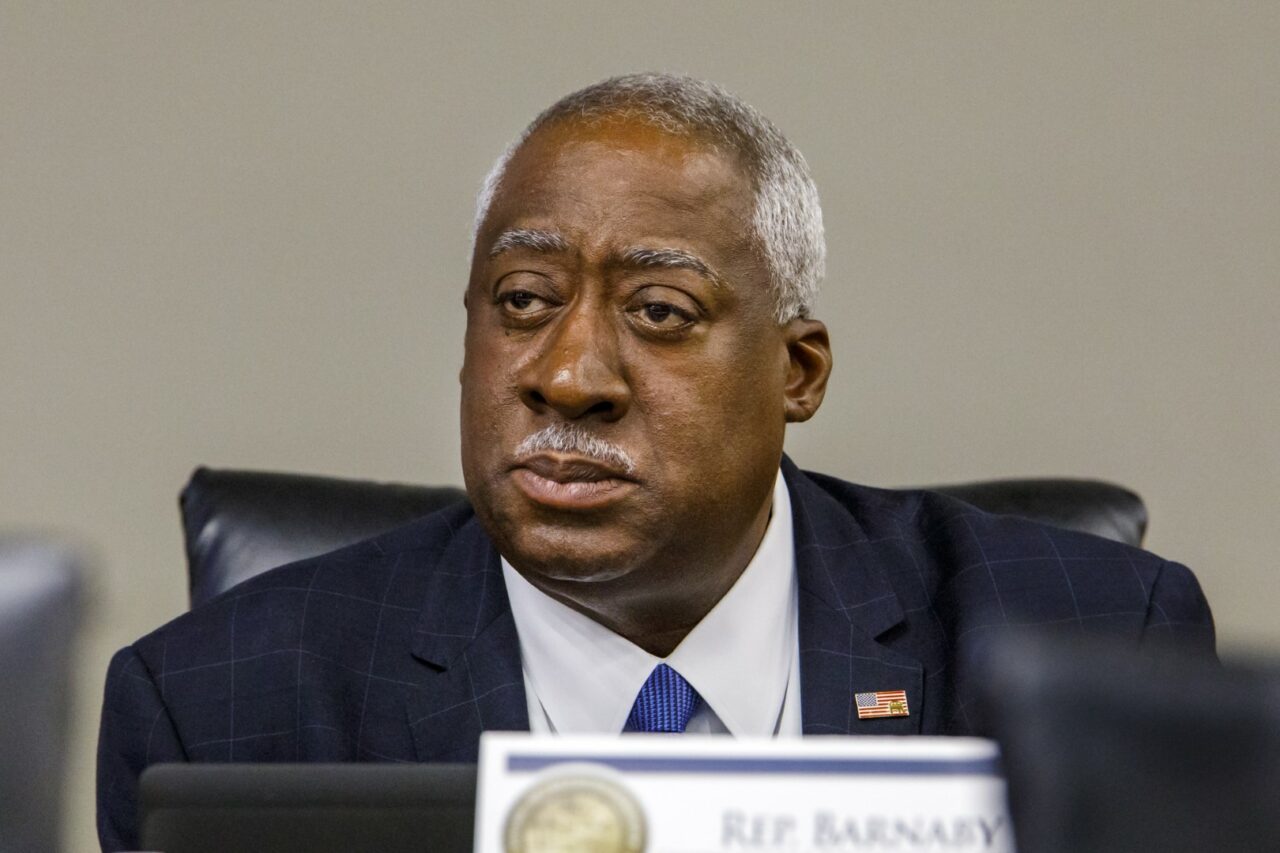 The U.S. Supreme Court recently declined to hear a challenge to Texas' version.
Republican Rep. Webster Barnaby has filed a bill that would ban abortions after a fetus develops a heartbeat, legislation party leaders have been working on.
The bill (HB 167) is inspired by a recent Texas law the U.S. Supreme Court declined to rule on, allowing it to take effect in the Lone Star State. The Texas law, and Barnaby's, circumvents abortion law precedent by putting the onus of enforcement on private individuals, not state law enforcement.
The legislation asserts that fetuses develop heartbeats around six weeks into a pregnancy, but medical experts say describing it as such is "misleading" — the sound that may or may not be heard is not produced by a heart, nor does it indicate the viability of a pregnancy.
Additionally, most women aren't aware they are pregnant by that point.
Barnaby's bill, titled the Florida Heartbeat Act, doesn't have a Senate companion measure yet. However, Senate President Wilton Simpson first said earlier this month that legislative leadership was already looking into a fetal heartbeat bill.
House Speaker Chris Sprowls similarly told reporters he is supportive of stricter abortion rules but didn't go as far as to endorse that specific measure. However, Sprowls told reporters Wednesday that he had asked House Judiciary Committee Chairwoman Erin Grall and House Health and Human Services Committee Chairwoman Colleen Burton to review abortion law proposals and to take point on the issue.
"I have always fought for unborn babies and their right to life, and the Florida House of Representatives has been a national leader in developing pro-life legislation. While other states contend with Federal law only, we must also contend with Article I, Section 23 of the Florida Constitution, as well," Sprowls said in a statement, referring to the state's constitutional right to privacy. "Our laws have to be strong enough to jump through multiple levels of judicial scrutiny. We look forward to bringing to the Floor a bill that saves every unborn life possible."
Gov. Ron DeSantis, who has noted his "pro-life" track record, also weighed in on the Texas bill earlier this month, calling it "interesting." DeSantis said he would have to look into the legislation before endorsing it.
"It's a little bit different from how a lot of these debates have gone, so we'll have to look. I'm going to look more significantly at it," DeSantis said.
And the Governor further bobbled the matter when asked by reporters in Kissimmee later on Wednesday about the difference between freedom of choice in the pandemic and during pregnancy. DeSantis acknowledged he hadn't seen the contents of Barnaby's bill.
"Well, I think the difference is between — the right to life is that another life is at stake. Whereas whether you're doing stuff is really … if you've put something in your body or not, it doesn't affect other people. So that's in terms of protecting another life," DeSantis said..
"At the end of the day, government was instituted for certain reasons, to protect life, liberty, and the pursuit of happiness," he added.
Democrats have already started criticizing the Republican-led Legislature for moving forward with the measure. Orlando Democratic Rep. Anna V. Eskamani said abortion is a personal medical decision and that politicians shouldn't interfere.
"It's a sad day in the Florida House when legislation like HB167 is filed," Eskamani said. "This gross excuse of a bill attacks women and birthing people who are seeking an abortion before they even know they are pregnant."
"Extreme attacks on reproductive health are not about policy; it is about control, shame, and will negatively impact communities who already experience barriers to accessing care."
U.S. Rep. Charlie Crist, who is running in the Democratic Primary to challenge DeSantis' reelection, tweeted that the measure is "a direct attack on a woman's right to choose."
"We're going to have to fight tooth and nail to protect reproductive freedom," Crist said.
Agriculture Commissioner Nikki Fried, the other Democrat in the race, promised to do what she could to prevent the bill from becoming law.
"This bill is dangerous, radical, and unconstitutional," she said in a statement. "The hypocrisy of this attempt by Governor DeSantis and Republicans in the state legislature to take away our rights while at the same time preaching 'my body, my choice" when it comes to wearing masks is absolutely disgusting. They have made it abundantly clear by banning masks in schools and refusing to apply for money to help hungry kids that they don't actually care about children's lives. It's obvious that this is nothing more than a shameless attempt to try to control women and our bodies."
In 2020, DeSantis signed a law requiring minors to obtain consent from their parents before undergoing abortions.
Supreme Court precedent prohibits states from banning abortions before a fetus is viable, usually between 22 to 24 weeks. However, the Texas law effectively bans abortions before many women know they're pregnant.
Earlier this month, DeSantis noted the Supreme Court didn't directly uphold Texas' law. The majority, against Chief Justice John Roberts and liberal justices in a dissent, said abortion providers that requested the court pause the law had not met the high burden required for a stay, in part because of the way Texas' law is enforced.
The Supreme Court has overturned other states' fetal heartbeat abortion bans that carried state enforcement.
"I wouldn't read too much into it," DeSantis said of the Court's Texas ruling.
"But I do think that, at the end of the day, the science on this has been very powerful now for a long time," he continued. "You go back 40 years ago, what people thought versus what they can see now, very, very powerful. So, I've always been somebody that really does support protections for life as best as we can do."