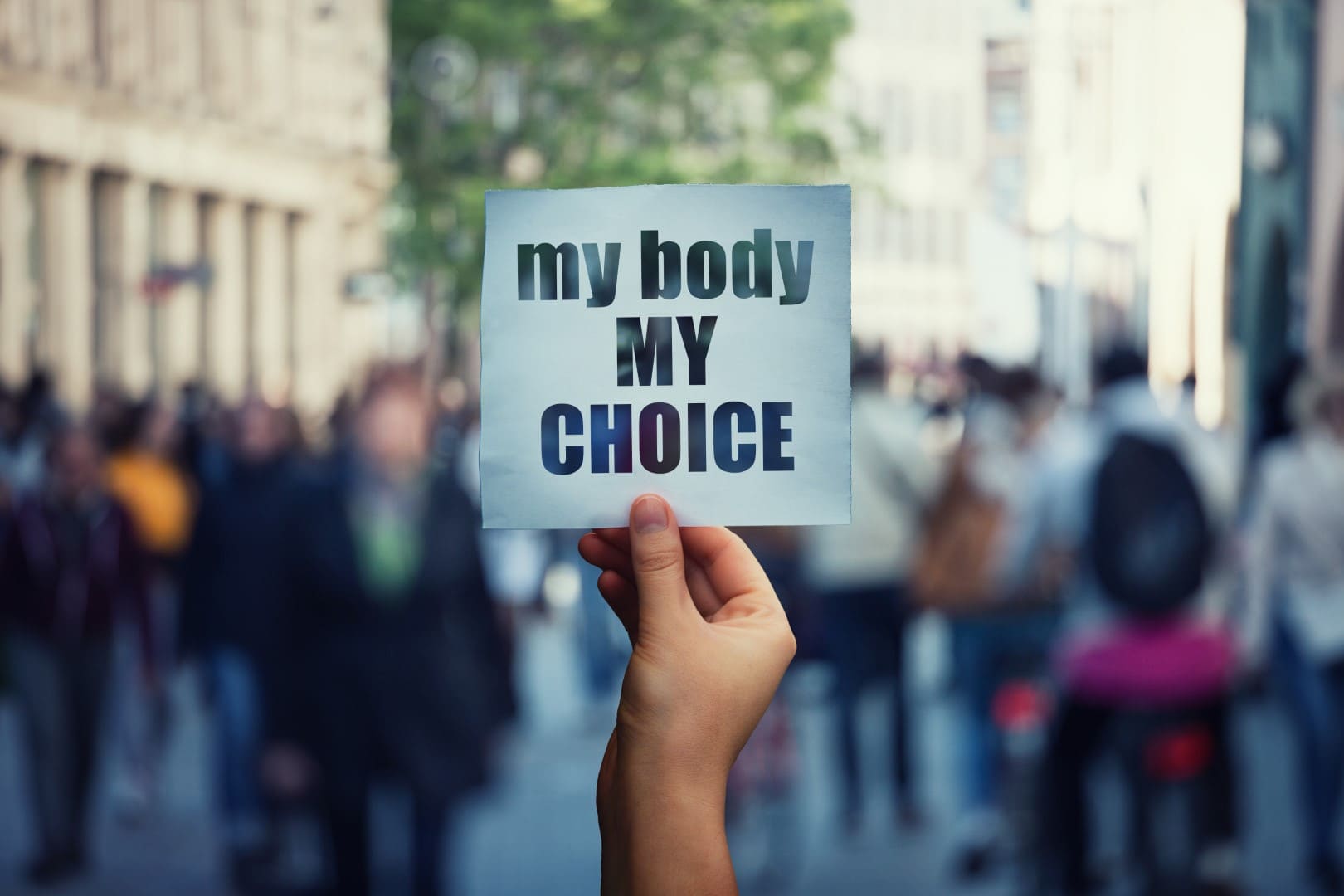 'Abortion is a deeply personal decision between a woman and her doctors — not politicians.'
Florida House Democrats were quick to react to a Texas-style abortion bill Republican Rep. Webster Barnaby filed Wednesday, calling the so-called Florida Heartbeat Act "unconscionable but not unexpected."
House Bill 67, which does not yet have a Senate companion, would ban abortions after a fetal heartbeat is detected. Barnaby's bill, like its Texan inspiration, says that usually happens about six weeks into a pregnancy, although doctors have called that assertion "misleading" as the sound may not be produced by a heart.
Also like the Texas law, which the Supreme Court allowed to stand by not taking up the issue, the Florida Heartbeat Act would not empower state law enforcement agencies to uphold its rules. Instead, it would allow private citizens to sue for up to $10,000 per abortion anyone who "performed or induced" an abortion, including those who "aided or abetted" the person receiving or performing the procedure.
Many women are unaware they are pregnant at just six weeks, said Rep. Robin Bartleman of Weston, who noted that prior to the Texas law's passage, 85% to 90% of abortions had been performed after that timeframe.
"This law essentially eliminates a woman's right to govern HER body," she said in a written statement. "Abortion is a deeply personal decision between a woman and her doctors — not politicians."
HB 67 and other similar bills likely to follow it are examples of "extremists chipping away" at a woman's constitutional right to make decisions about her own body, as established with the 1973 Supreme Court decision in Roe v. Wade, said Rep. Felicia Robinson of Miami Gardens.
"This draconian bill will only drag us back to a time, not so long ago, when desperate women were forced to jeopardize their health and safety in order to access safe and reproductive health care," she said. "If passed, this law will disproportionately impact low-income women and women of color, further perpetuating a cycle of racial and socioeconomic inequality."
Rep. Angie Nixon of Jacksonville, who early this month warned that a loss by Democrats at the polls next year would lead to a "full-scale assault on a woman's right to choose," expressed similar sentiments.
"Between implicit bias, inadequate health insurance and no access to quality health care, pregnancy can be a death sentence for too many of us," she said. "A safe and legal abortion is a right and should be a decision kept between women and their doctors."
During a television interview Sept. 2, Florida Senate President Wilton Simpson of Trilby said Republicans were "already working on" a so-called "heartbeat bill" like the one that went into effect a day earlier in Texas.
Earlier this year, Simpson tucked $2 million into the state budget for next year that would have gone toward increasing long-acting contraception access for low-income girls and women.
But Gov. Ron DeSantis vetoed those funds June 2 after the Florida Catholic Conference voiced strong opposition to the funding — an uncommon move in which a Florida Governor vetoes a spending project championed by a legislative leader from the same party.
DeSantis and Florida House Speaker Chris Sprowls of Palm Harbor said previously they planned to review a Florida version of the heartbeat bill before making endorsements.
At a Wednesday afternoon press conference in Kissimmee, DeSantis claimed to have not yet read Barnaby's bill.
Rep. Anna Eskamani of Orlando, who read the bill and posted it for her followers to see on Twitter, called it a "disgusting" attempt to "control, shame and … negatively impact communities who already experience barriers to accessing care."
It's an economic issue too, she said.
"(We) are already seeing businesses in Texas consider relocating and/or (allowing) their staff to relocate to states that are more welcoming towards reproductive health," she said in a statement. "We can't attract a talented, diverse workforce when we attack their rights."
"It's unfortunate that Republican leaders in Florida persisted with anti-abortion legislation despite vocal opposition from their peers in the Legislature and from the constituents they serve — particularly when there are so many other, more urgent problems that deserve attention," Rep. Michele Rayner of St. Petersburg said.
"We have real issues we have to be dealing with, issues such as unemployment, the ongoing pandemic and making sure people have access to things they need to live a thriving and equitable life," she said.