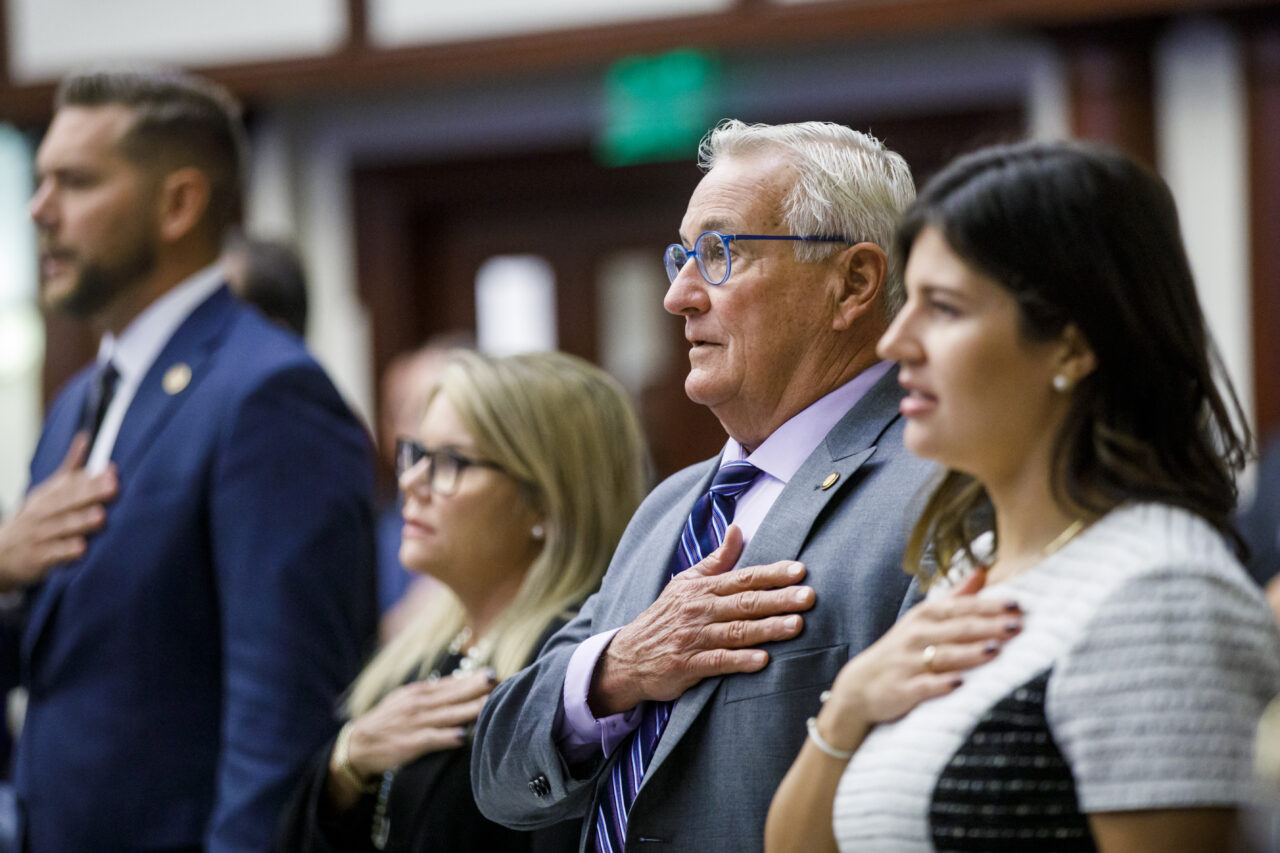 His only challenger so far has yet to raise a cent.
Islamorada Republican Rep. Jim Mooney collected $10,500 in February to defend his House District 120 seat representing the southernmost point of Miami-Dade County and all of the Florida Keys.
His sole challenger so far, no-party Homestead resident Irene Alzerreca Calvo, has yet to report any fundraising since filing in December to again run against him.
More than half of Mooney's gains in the year's shortest month came from unions. The American Federation of State, County and Municipal Employees (AFSCME) gave $5,000 — his biggest contribution so far.
FPF Fire PC, a political committee chaired by Florida Professional Firefighters President Wayne Bernoska, donated $1,000.
Edgar Fernandez, a principal of government relations firm Anfield Consulting, also gave $1,000. The lobbying firms Capitol Alliance Group and GrayRobinson chipped in $1,000 and $500, respectively.
Mooney also received $1,000 from Braman Motorcars in West Palm Beach and a political spending arm of TECO Energy called Florida Natural Gas Political Action Committee. Kandi Floyd, director of external affairs for the company's natural gas arm called TECO Peoples Gas, is the PC's Chair.
Since winning re-election Nov. 8 with 61% percent of the vote, Mooney has raised $15,000 between his campaign account and political committee, Friends of Jim Mooney, to hold onto office for a third consecutive two-year term in 2024.
Combined with carry-over funds in his PC, he held about $20,400 on Feb. 28.
He spent $2,900 last month. More than half that, $1,500, covered services from Silver Digital Media¸ an video and audio production company based in Tallahassee owned and operated by former TV news producer Joel Silver.
Mooney also spent $1,250 on financial consulting from Capitol Resources, a Republican fundraising and political consulting firm whose founder, Tony Cortese, is the finance consultant for House Campaigns under Speaker-designate Danny Perez.
The remainder of Mooney's spending last month covered less than $100 worth of event food, beverages and paper products.
Calvo, a retired youth and family case manager living in Homestead, failed to qualify for the HD 120 contest last year after filing just days from the qualifying deadline. That's less likely to happen this cycle with more than a year and a half left before Election Day.
Candidates and political committees faced a March 10 deadline to report all campaign finance activity. Elected lawmakers are prohibited from fundraising during the Legislative Session, which began March 7 this year.