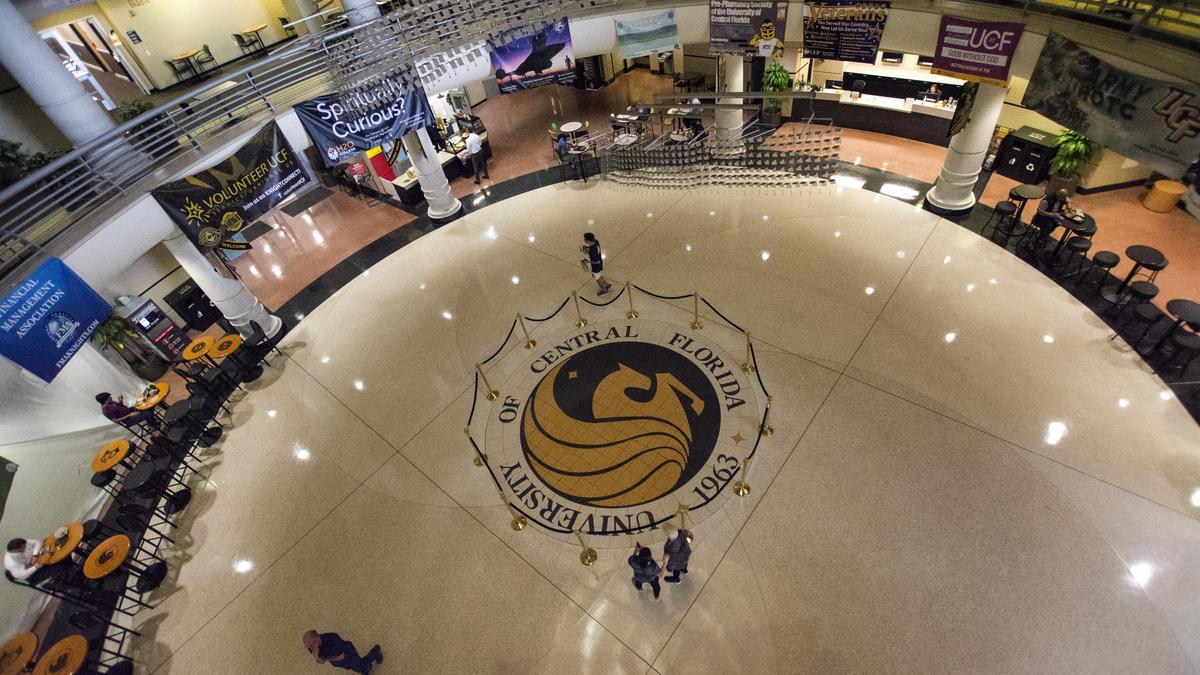 Charles Negy's lawsuit details his falling out with the university after he posted tweets arguing Black people are not systemically oppressed in the United States.
The University of Central Florida (UCF) professor known for his controversial remarks on race and for making national headlines when the school unsuccessfully tried to fire him is now suing the university.
Charles Negy sued the UCF trustees, school President Alexander Cartwright and other officials for violating his First and 14th Amendment rights in a federal lawsuit.
An arbitrator ruled last year the school did not show just cause when firing the tenured faculty member, and Negy was reinstated at UCF.
"When Charles Negy dared to express views at odds with the university's sacred orthodoxies, UCF persecuted him with a relentlessness and a cruelty that is rare even among university administrations," his attorney Samantha Harris said in a statement.
"While Dr. Negy has since been reinstated thanks to his union and the decision of a wise arbitrator, that alone cannot compensate him for the massive losses he suffered due to UCF's mistreatment of him, and it cannot undo the profound chilling effect UCF's unconstitutional actions had on his speech. Today, he is asking a court to ensure that UCF will never again be able to persecute a professor for protected speech the way it did to him."
UCF does not comment on pending litigation, spokesman Mark Schlueb said.
Negy's lawsuit details his falling out with the university after he posted tweets arguing Black people are not systemically oppressed in the United States.
"Black privilege is real," he wrote in one Tweet.
After those Tweets, Negy said in his lawsuit he became "the  target of a Twitter mob that demanded he be fired" and he sought police protection following protests on campus and at his home.
"Forbidden by the First Amendment to explicitly fire him for his tweets, UCF administrators publicly solicited people to come forward with complaints of discrimination and harassment against Professor Negy and then launched a malicious, pretextual investigation into every aspect of his 22-year career at the university," Negy said in his lawsuit.
Negy said he was "interrogated" for nine hours at one point, and the school's investigation lasted for seven months.
Negy argued that as a tenured faculty member, he should have received six month's notice of termination, but instead was immediately fired.
"As a result of this sudden loss of income, Negy — who is the sole caretaker of his mentally and physically disabled brother — was forced to sell his home and move in with a relative," his lawsuit said.
Negy ultimately won his job back and got back pay and benefits. But his lawsuit argued, "The award cannot compensate Negy for the massive loss he incurred on the sale of his home; for the out-of-pocket medical expenses he faced after UCF's destruction of his life led him to be diagnosed with anxiety and depression; or for the severe emotional distress he suffered for nearly two years at the hands of UCF administrators who, because they disliked his political views, treated him as less than human."
The Orlando Sentinel reported UCF officials said they didn't fire Negy because of the tweets, but due to a school probe that found multiple issues, including Negy creating a hostile work environment.
At the time of the independent arbitrator's ruling, UCF said in a statement to The New York Times: "UCF stands by the actions taken following a thorough investigation that found repeated misconduct in Professor Negy's classroom, including imposing his views about religion, sex and race. However, we are obligated to follow the arbitrator's ruling."
Negy is the author of "White Shaming: Bullying Based on Prejudice, Virtue-Signaling, and Ignorance."
"In particular, Negy disagrees with the critical race theory that is ascendant on today's campuses," his lawsuit said.
In his lawsuit, he identified himself as a minority, saying he was Hispanic and gay. He had been a diversity hire at UCF in 1998.
Negy is currently an associate psychology professor getting paid $114,399 a year, according to the university. Schlueb said Negy is teaching this semester but couldn't provide details on what courses.
Negy's lawsuit comes as members of the Republican-led Legislature are targeting critical race theory and diversity-focused initiatives and hiring at Florida public universities.
But they are also looking at changing university tenure. 
A Senate education postsecondary committee approved SB 266 that, among other things, would allow universities to do a post-tenure review of a faculty member "at any time with cause."
Senate Democratic Leader Lauren Book unsuccessfully tried to add an amendment Wednesday to protect tenured professors from being brought in for a post-tenure review because of their political affiliation or their constitutionally protected speech.
A state faculty union leader warned conservative professors in particular are worried about the state eroding away at tenure at universities.
In a statement Friday, Negy said he believes Gov. Ron DeSantis "gets it" and is trying to stop school administrators and faculty from imposing critical race theory "on pretty much all university endeavors."
But when it comes to the state looking to erode away tenure, Negy said he worries "DeSantis has not thought this through carefully" and the proposed changes could make it easier for schools to fire someone like himself who is against diversity initiatives and critical race theory.