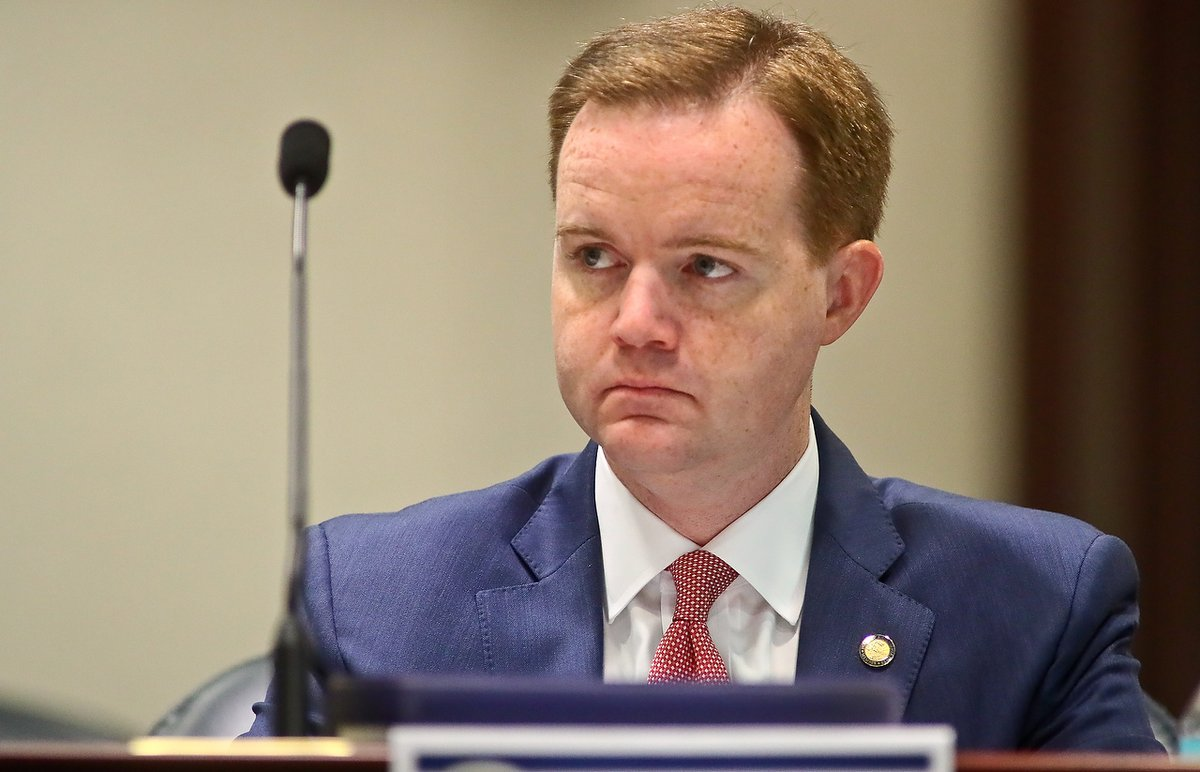 The bill is one of a number this Session that addresses transgender issues.
A bill is advancing that would change the rules around the use of preferred pronouns at Florida's public schools.
Republican Sen. Clay Yarborough's bill (SB 1320) would also ban classroom instruction related to sexual orientation or gender identity until the ninth grade. It advanced at its first committee stop along party lines in front of the Senate Committee on Pre-K-12.
"I know that childhood is as special as it is short," Yarborough said. "We need to let kids be kids and our laws need to set appropriate boundaries that respect the rights and responsibilities of parents."
The bill is seen as an expansion of last year's legislation (HB 1557), called the Parental Rights in Education Act. Critics have labeled it the "Don't Say Gay" law because of the way it prohibits instruction on sexual orientation or gender identity specifically for students in kindergarten through third grade, and at other grades where it is not "age-appropriate."
The new measure, called the "Child Protection in Public Schools" bill, has been dubbed, "Don't Say They," because of the way it targets the use of pronouns. And it expands the prohibition of discussion of sexual orientation or gender orientation through eighth grade and further regulates classroom materials one might deem objectionable.
"Can you explain why you've expanded the bill?" Democratic Sen. Lori Berman of Delray Beach asked.
"Parents of elementary and middle school students should decide what is appropriate related to these topics," Yarborough answered. "Parents should be the ones in the driver's seat."
Like other bills that address transgender issues this Session, the bill defines a person's "sex" as an immutable biological trait. According to the bill, it's an unchanging biological trait defined by the specific reproductive role, sex chromosomes, naturally occurring hormones and genitalia at birth.
The bill also says that students will be taught that biological males impregnate biological females by fertilizing the female's egg with the male's sperm, and "these roles are binary, stable and unchangeable."
As for pronouns, employees and contractors would be blocked entirely from offering their preferred pronouns to students, unless those pronouns "correspond to his or her sex."
Students would still be able to offer their preferred pronouns. But the bill blocks school personnel from asking about preferred pronouns in advance. It also states that employees, contractors and students are not required to "refer to another person using a preferred personal title or pronoun that does not correspond to that person's sex" as part of "a condition of employment, enrollment, or participation in any program."
That effectively means that while students could still request their preferred pronouns be used, those requests can be ignored.
The legislation would also expand the restrictions promulgated in last year's measure (HB 1467) on libraries. Critics say the objection of one person would mean that the book is pulled from circulation until a review of the objection is completed.
Some of the testimony included reading from the racier sections of the Bible. Lauren Brenzel urged the committee to vote against "this Bible-banning bill."
But Anthony Verdugo, founder and director of the Christian Family Coalition Florida, applauded how the legislation will overturn bad policies currently in practice.
"Right now, there is a discriminatory policy in (the) Miami-Dade County school system that says that a teacher must call a child their preferred pronoun, but if that teacher chooses not to do that, because of … their faith, now you're infringing on their rights in this country," Verdugo said.
Berman said she's concerned about where this is heading. She said she's afraid the state is heading toward a day when books are burned.
"Are we going to start having witch hunts here in this state to see what teachers have books on their bookshelves that are considered subversive?" Berman said.
She also noted that ancient Jewish law described a third option for gender, unlike what the bill describes. Ultimately, this is creating a hostile environment for students and muzzling teachers.
"This is a very dangerous bill that's going to hurt a lot of students and teachers," she said.
Republican Sen. Erin Grall said the times call for these difficult conversations.
"What has become clear to me over the last number of years is that we are pushing adult issues down to children at a record pace, period," she said. "We are putting issues in front of children at such a young age that should be left for adulthood in general."
Two related bills are moving in the House. HB 1069 also defines "sex" and is moving through committees. And HB 1223 is concerned with pronouns, sexual orientation and gender identity instruction.