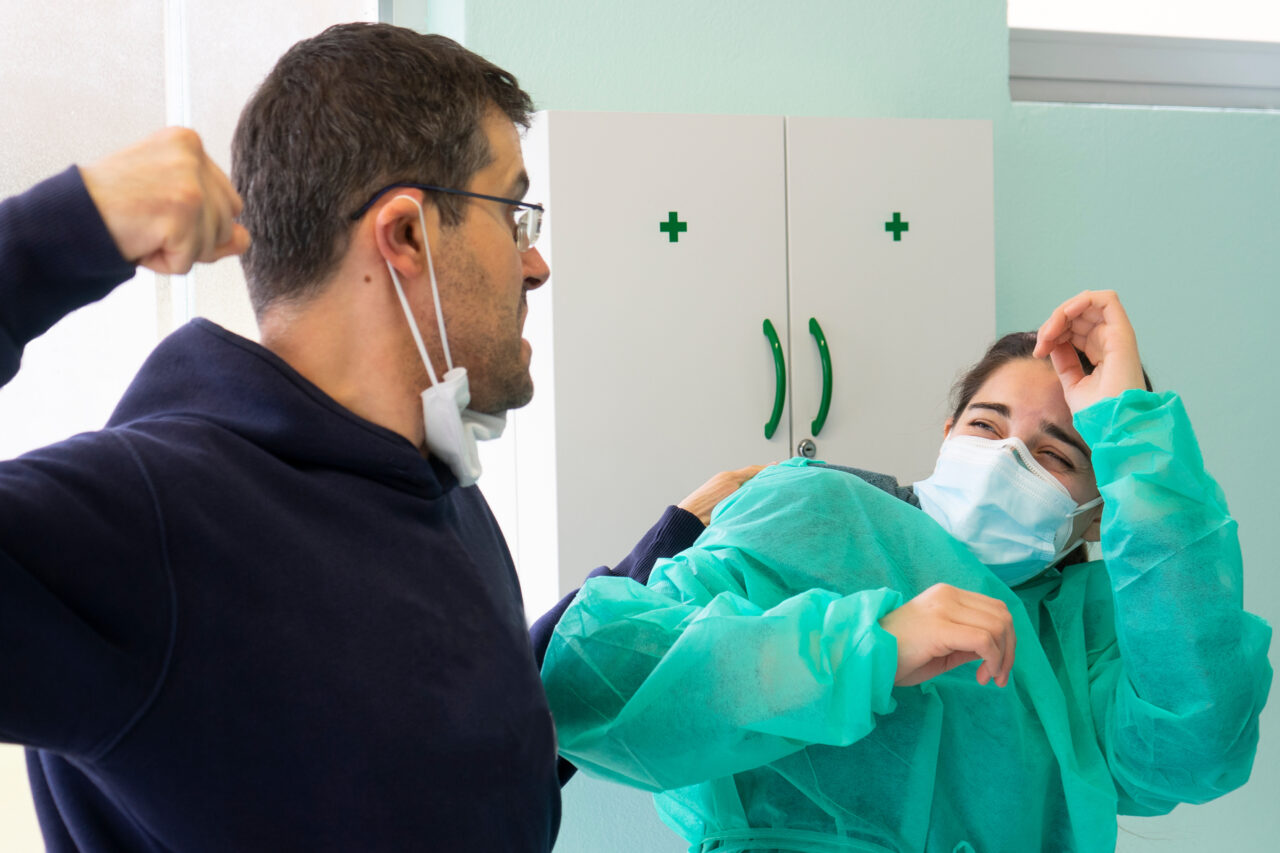 'The health care workforce is dwindling, and we have to do something.'
A bill to strengthen protections for Florida health care workers from violence is quickly moving through the Legislature with support from hospital team members. And the Florida Hospital Association is praising lawmakers for paying attention to the issue.
This week, the measure (SB 568) cleared its second committee stop, the Senate Committee on Health Policy. The bill, sponsored by Sen. Ana Maria Rodriguez, would prevent violence at hospitals in Florida by increasing penalties on individuals who intentionally harm any team member or volunteer at a hospital.
"People working in hospitals are six times more likely to suffer workplace violence than private sector workers," Rodriguez said while presenting her bill to the Senate Committee on Criminal Justice.
Nearly 296,000 people work at Florida hospitals, of which 63,617 are medical staff, according to an analysis of the legislation.
But as violence against team members at hospitals increases, the health care workforce continues to shrink. Hospitals have seen historically high turnover rates among nurses at more than 32%. Based on a 2021 analysis by the FHA, the state faces an overall shortage of 59,000 nurses by 2035.
"Florida is facing a workforce crisis in health care," said David Mica, Jr., executive vice president for public affairs at FHA. "We're seeing high turnover, and we're looking for ways to strengthen our world-class workforce so hospitals can continue to provide high quality, accessible health care."
The House companion (HB 825), sponsored by Rep. Kimberly Berfield, was presented in its first committee last week and voted on favorably, 17-0.
"Health care workers accounted for 73% of non-fatal workplace injuries or illness due to violence in 2018, and that statistic continues to grow," Berfield said while presenting the bill before the House Criminal Justice Subcommittee.
The FHA has highlighted these priority pieces of legislation to its membership and asked for their continued backing. Representatives from BayCare in Clearwater, Halifax Health of Daytona Beach, Ascension Sacred Heart of Pensacola, and the Florida Nurses Association, among others, participated in the legislative hearings to express support for the legislation.
It is a second-degree misdemeanor in Florida to commit an assault. Battery is generally punishable as a first-degree misdemeanor. But state law elevates those charges when committed against certain classes of individuals, such as police officers or firefighters.
The legislation would add hospital personnel to that group of protected professions. That would raise an assault charge on hospital personnel from a second-degree misdemeanor to a first-degree misdemeanor. A battery charge would jump from a first-degree misdemeanor to a third-degree felony.
In the case of aggravated assault, the bill elevates the charge from a third-degree felony to a second-degree felony, and in the case of aggravated battery, from a second-degree felony to a first-degree felony.
"Violent events can and do occur with alarming frequency and threaten the safety of our patients, staff and visitors. Our health care workers feel like violence perpetrated against them is the new normal," said David Goodman, manager of security at St. Joseph's Hospital in Tampa, who testified before a committee March 13.
"Thank you for working together to implement the necessary improvements, which will lead to better patient care and a safer working environment for our health care workers."
Multiple nurses also testified in support.
"It is heartbreaking when I see my people who need support and therapy after being abused at a job they love. The health care workforce is dwindling, and we have to do something," said Christie Jandora, a nurse and director of Emergency and Trauma Services at Ascension Sacred Heart in Pensacola. "This bill is a huge step in the right direction to protect those people who spend their careers caring for others."
A 2017 report commissioned by the American Hospital Association estimated that violence against hospital employees resulted in $429 million in medical care, staffing, indemnity and other costs.