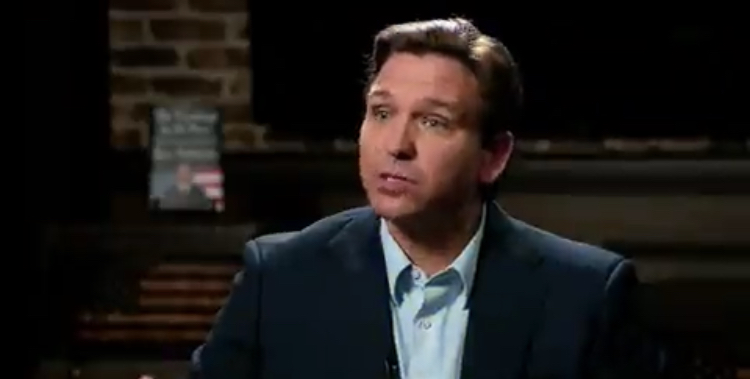 One group of voters is ready to cut bait on Ukraine. DeSantis needs them in 2024.
Gov. Ron DeSantis has been pilloried by many of his fellow politicians on the right for an unwillingness to take sides in Ukraine.
But new polling suggests the Governor's stance that a "territorial dispute" with Ukraine was not one of America's "vital national interests" is a potent play with Republican Primary voters. As well, it seems to be one of the issues that define him with voters writ large.
In a write-up of its poll findings Tuesday, Morning Consult frames the issue with a provocative headline: "DeSantis' position on Ukraine divides the GOP base and has few backers among the broader electorate."
The sub-headline also is revealing: "Ukraine-skeptic messages resonate more with Republican base."
Indeed, support for Ukraine is underwater with Republican Primary voters. Just 37% believe helping the country is a "vital U.S. interest," with 46% asserting it isn't. The issue is closer with people just identified as Republican in the poll, but still underwater, with 41% ready to cut bait on Ukraine and 39% still supporting the mission.
This compares to 49% of all voters believing Ukraine matters to America, with 29% believing otherwise.
The poll's release comes one day after Ukrainian President Volodymyr Zelenskyy appealed to DeSantis and other war-weary Americans with a domino-theory-style analogy.
"If we will not have enough weapons, that means we will be weak. If we will be weak, they will occupy us. If they occupy us, they will be on the borders of Moldova and they will occupy Moldova. When they have occupied Moldova, they will (travel through) Belarus and they will occupy Latvia, Lithuania and Estonia," Zelenskyy argued.
Despite constant promotion from Fox News in the wake of the release of his new book, "The Courage to Be Free," it appears Republicans and Republican Primary voters have roughly the same awareness of DeSantis' dove position in the proxy war with Russia. They're as likely as not to know his position.
A full 50% of GOP Primary voters had heard "a lot" or "some" about it, with 50% having heard "not much" or "nothing." The awareness split was 49% to 51% with the cohort of registered Republicans, and 50% to 49% with registered voters.