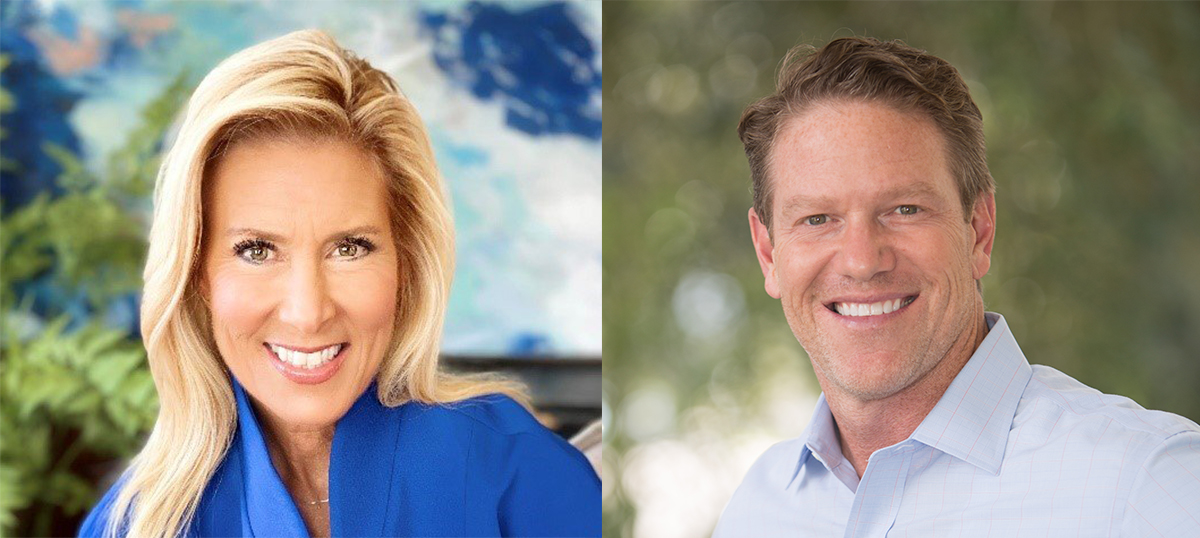 One candidate will be on the Southside. The other one will be Downtown.
The two candidates leading in polls of the Jacksonville mayoral race will congregate with supporters on Election Night.
Both Republican Daniel Davis and Democrat Donna Deegan will watch results roll in and presumably give speeches if all goes as hoped.
Davis' event will be across town from his Westside base, near the Town Center. Per an invite from his campaign, health care company Availity will host the event, at 5555 Gate Parkway. That event kicks off at 7 p.m.
Deegan will hold her event at a somewhat more conventional location, meanwhile: Downtown's Estrella Cocina at 100 W. Bay St. Suite 701.
For the uninitiated, the spot is known for its "eclectic Mexican cuisine" and claims to have the "best rooftop in Jacksonville."
"I am so grateful for the support of my friends and family who have been with me every step of the way on this journey," Deegan said. "As we await the election results on Tuesday evening, I look forward to being together and celebrating our collective effort to create positive change for Jacksonville."
Deegan's event runs from 6:30-8:30 p.m. The final election results should be known by the end.
Barring a result that diverges from the latest survey from the University of North Florida Public Opinion Research Lab, Deegan and Davis will have occasion for celebration. Deegan commanded 37% support in that poll, which is weeks old now. Davis pulled 20% backing.
For those looking to party down ballot, meanwhile, at large Group 5 candidate Jack Meeks offers an option.
The NPA hopeful is holding a "watch party" at his campaign office, located at 1342 N. Laura St. in Springfield. That event kicks off at 7 p.m., and the invite promises "beer, wine, snacks, etc. will be provided."
The UNF poll suggests it may not be a celebratory evening for Meeks supporters. He was mired in single digits along with Republican Reginald Blount and Libertarian Jerry "Tub" Rorabaugh.
Thirty-six percent of those polled didn't know who they are voting for, while Republican Chris Miller and Democrats Charles Garrison and Nahshon Nicks were in the teens.