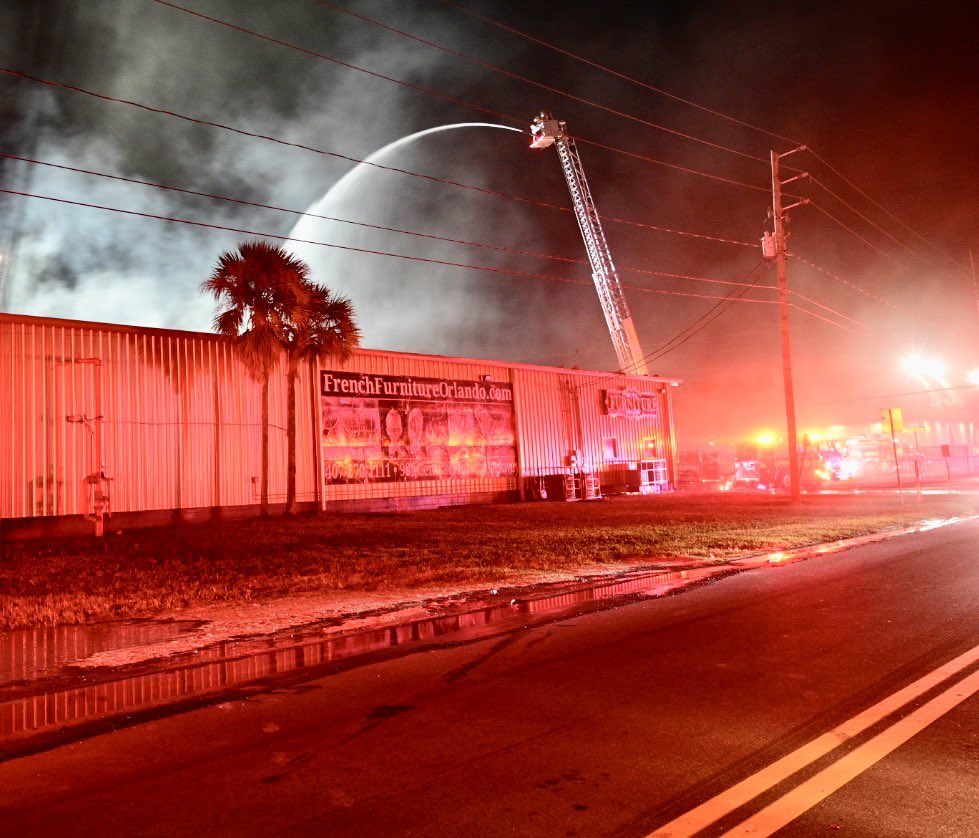 'It was only a matter of time before the alleged reckless behavior of the parties involved led to a tragic catastrophe like this.'
The family of a 22-year-old woman who died after fireworks in an Orange County warehouse caught fire last year is suing SeaWorld and several other businesses.
Elizabeth Tiralongo, 22, was one of four people killed after the Dec. 1 blaze at a firework storage facility on Central Florida Parkway.
The storage facility run by Magic in the Sky held fireworks used at SeaWorld Orlando, according to the lawsuit filed by Elizabeth's father, Sebastiano Tiralongo, in Orange Circuit Court Friday.
In addition to SeaWorld, he is suing Magic in the Sky, the fireworks manufacturer, Precocious Pyrotechnics, and others for more than $50,000.
The lawsuit said the warehouse "had not been inspected, licensed, or approved for business operations related to the delivery, receipt, storage, alteration, repair, transportation, and maintenance of fireworks."
Elizabeth Tiralongo didn't get proper training or supervision for her job working with fireworks and was not warned from a "properly installed smoke alarm and/or fire alarm system" when the fire broke out, the lawsuit also said.
"Businesses like Magic in the Sky shouldn't be risking their employees' lives by cutting corners and ignoring safety standards. Corporations like SeaWorld shouldn't be working with contractors that employ untrained workers to operate facilities packed with literal explosives. But most of all, the Tiralongo family should not be mourning the loss of their 22-year-old daughter from an entirely preventable incident," said John Morgan and Ryan Will of Morgan & Morgan.
"The people who owned and operated this facility allegedly never told local or county governments they were conducting dangerous business on these premises, nor sought permission or guidance from the proper authorities to ensure the safety of workers like Elizabeth. It was only a matter of time before the alleged reckless behavior of the parties involved led to a tragic catastrophe like this."
Three others: David Gonzalez, 22, Lindsey Phillips, 23, and Landon Bourland, 24, also died due to the fire.
Orange County Fire Rescue said fireworks were going off as they tried to rescue people from the blaze.
Occupational Safety and Health Administration (OSHA), the federal agency that investigates employee safety, has an open investigation in the incident.
After the fire, Magic in the Sky said in a media statement, "Safety is, and always has been, our company's number one priority. … Our highly qualified personnel are trained on a regular basis in the procedures used to properly handle and prep pyrotechnic products for the entertainment productions that we produce."
SeaWorld declined to comment. Minnesota-based Precocious Pyrotechnics did not immediately respond to a request for comment from Florida Politics, and Magic in the Sky could not be reached for comment.
PETA also sent out a statement Tuesday evening, criticizing SeaWorld for its fireworks shows which the animal advocates argue frightens the animals at the theme park.