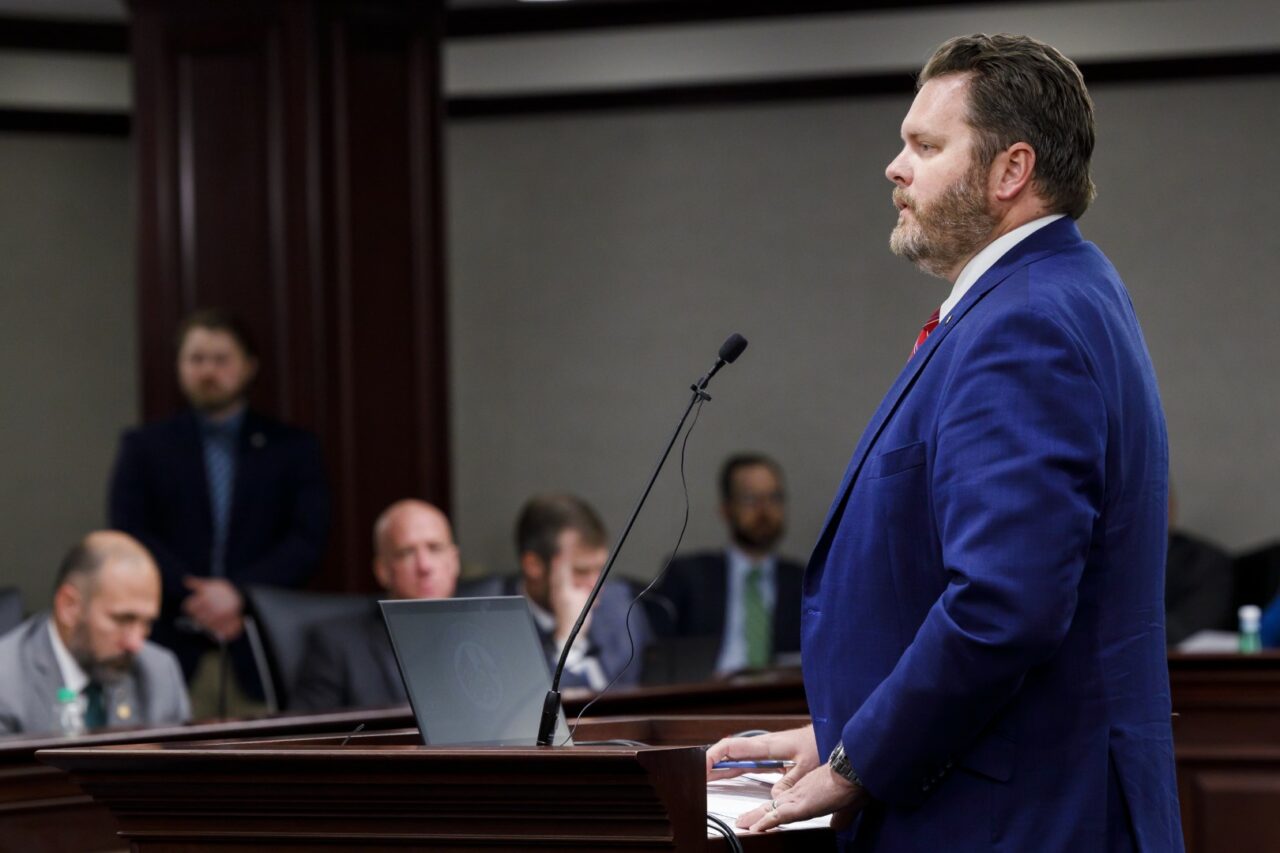 The bill raised questions from Democrats about the constitutional amendment voters approved that guarantees a minimum wage.
Major League Baseball (MLB) teams drew one step closer to being assured the baseball behemoth can continue to pay minor league players less than minimum wage.
The bill seeks to ensure that MLB and its affiliates continue to be exempted from state and federal minimum wage laws. In doing that, it's ensuring that a treasured Florida tradition can go on, Martin said.
Martin argued that intangible benefits these players get should mean that the MLB can hold them outside of the state minimum wage.
"I'd rather be playing baseball than this," Martin quipped, noting that the players get a catered breakfast, get housed and have their transportation provided.
"Nobody is starving, no one is barely able to make ends meet," Martin said. "And there is a tremendous opportunity that these players are given in exchange for their time … to make generational wealth."
When the federal Fair Labor Standards Act was renewed in 2018, Congress gave MLB a carve-out, including of federal minimum wage laws. But Florida voters in 2020 approved a state constitutional amendment to increase the minimum wage to $10 and then increase it by $1 each year until it reaches $15 per hour in 2026.
Currently, the Florida minimum wage is $11 and will increase to $12 on Sept. 30. The current federal minimum wage is $7.25.
Rich Templin, a lobbyist for AFL-CIO, said that the state constitution should not be weakened. The Legislature is coming between workers and their employers, he argued. He also took issue with the assertion that players didn't have to pay for their housing, saying that 10 to 12 were shacked up together in four-bedroom houses.
"What's next, who are we going to carve out (of the state constitution)? Workers who worked for Comcast? Universal? Which, by the way, I don't think we can," Templin said, noting that the blog, Seeking Rents, documented how this was happening. "I ask you not to carve a single Floridian out of their constitutional right to the mandated minimum wage."
All three Democrats on the committee voted against the bill. Sen. Tracie Davis said all her questions have not been answered.
"I don't know what this language will do to that or what the effect is for that," she said, regarding the constitutional issues.
Republican Sen. Ed Hooper gave his wholehearted support to the bill.
"Most of these players come from Third World countries where, if they remained in their country, their best-case scenario would be to earn five or $10,000 a year working whenever their employer demands it — this is their dream," Hooper said.
"They've been playing baseball since they could walk. This is their dream to come to America and hit the big time and be on TV and have the chance to make multimillions of dollars. Is it perfect? No."
There are 15 MLB teams who hold spring training in Florida and 12 minor league teams affiliated with MLB teams that play during the regular season, with about 500 players, according to a staff analysis of the bill.
Bradford "Brad" Yeager of New Port Richey has proposed an identical bill (HB 917), which hasn't yet received a committee hearing.
___
Gray Rohrer of Florida Politics contributed to this report.