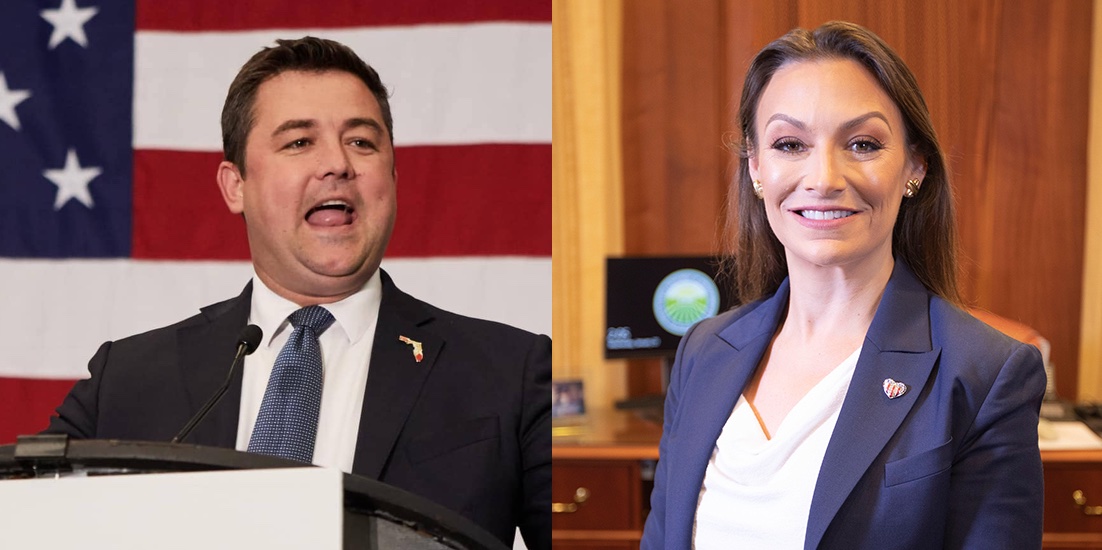 Republican and Democratic leaders express optimism after Tuesday's verdict.
Chairs of the Florida Democrats and Republicans both say they have something to celebrate after Tuesday's elections in Jacksonville.
"Voters spoke loud and clear last night. They're tired of the status quo and are ready to elect leaders who are ready to fight for them and their families on Day 1," said Florida Democratic Party Chair Nikki Fried. "We showed up at the polls and made it clear that we're ready to make Duval County blue again, and we're looking forward to making it a reality in May."
Fried offered congratulations to a number of candidates, including two running against each other in a runoff May 16.
"Congratulations to Hon. Ju'Coby Pittman on her outright win," Fried said about the newly re-elected District 10 Council member.
"We are ready to get to work to elect Donna Deegan, Joyce Morgan, Charles Garrison, Jimmy Peluso, Hon. Reggie Gaffney Jr., Tameka Gaines Holly, Hon. Tyrona Clark-Murray, Ramon Day, and Hon. Rahman Johnson in the May 16th Runoff election."
Gaffney and Holly are running against each other in deeply Democratic District 8, of course, with mayoral hopeful Deegan, Property Appraiser candidate Morgan, at large Council candidate Garrison, and district candidates Peluso, Clark-Murray, Day and Johnson running against Republicans in the runoff.
Republicans had their own reaction as conveyed by Republican Party of Florida Chair Christian Ziegler.
"We flipped Duval in 2022 and tonight we outhustled and outperformed Democrats in that same county. Democrat despair and Republican momentum continues in Duval, but we're not done yet. The Republican Party looks forward to finishing the job in May," Ziegler said.
The RPOF press release noted that for yet another election cycle, Republicans outperformed their registration numbers compared to Democrats: "Despite the Democrat voter registration edge in Duval County, Republicans crushed Democrats in turnout — 7,212 more Republicans than Democrats — in a county which has 28,507 more registered Democrats than Republicans."
Ziegler was in Jacksonville Tuesday in an effort to galvanize turnout. Fried, meanwhile, visited last week to give a boost to early voting GOTV efforts.